Blue Sky Harmony is out and about!
Over the past month, we've had a packed schedule of amazing concerts and workshops! We attended the Vocalescence and Sound Connection combined show in August, which included an exciting Wizard of Oz-themed package. This was followed soon after by a concert hosted by the Blenders Chorus, featuring award-winning men's barbershop quartets The Newfangled Four and Blindside.

From late August to early September, talented Blue Sky Harmony member Liliana was performing in the title role of Queensland Shakespeare Ensemble's production of 'Henry IV Part I'. Many of us rugged up to enjoy this play at the Amphitheatre, Roma Street Parkland, Brisbane.

Most recently, we were thrilled to attend a masterclass with 'the father of contemporary a cappella', Deke Sharon. Deke is a singer, arranger, composer, director, producer and teacher, and he is widely known for his role as the musical director and arranger for the 'Pitch Perfect' films. Our choir's members enjoyed learning some vocal percussion skills and hearing Deke's thoughts on performing.

We love to attend shows and workshops as a chorus. Not only do these outings give us ideas for our own performances, but they're also an opportunity to build closer connections with other arts groups – and have a lot of fun in the process!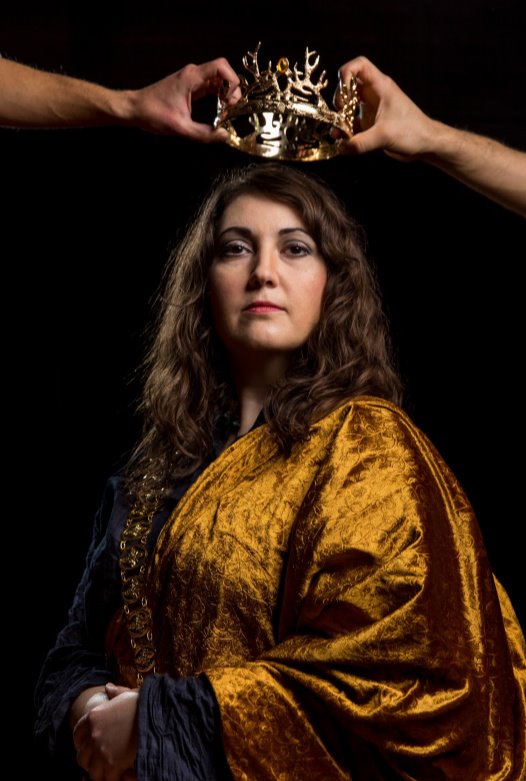 Liliana as Henry IV Some of Blue Sky Harmony's members with The Newfangled Four quartet
Photo: Craig McDiarmid

Featured image: Blue Sky Harmony with Deke Sharon