The River City Clippers' Annual Concert
Blue Sky Harmony was honoured to be a guest act at the annual concert of Brisbane-based men's barbershop chorus, The RIver City Clippers (pictured above) on 27th October. This year, the Clippers took a creative idea and turned it into a wonderful themed show - Close Encounters of the Musical Kind.

The concept of the show was based around an alien called Notone, who was travelling through outer space when she discovered something amazing... the golden record that was launched into the solar system on NASA's Voyager spacecraft in 1977! History buffs may know that this record was inscribed with directions to earth and instructions on how to create a record player. By following these instructions, other intelligent life-forms would be able to play the record, which carried greetings from the people of planet Earth, and samples of music including classical, blues and rock 'n' roll.

In the Clippers' show, the intrepid alien had found the record, decoded it, and then travelled to earth to find out more about the music she had heard. Luckily for Notone, she landed right next to the Clippers' rehearsal venue - a perfect place to find the information she was seeking! The story of how Notone made her way to Earth was covered in a clever show-opening video, which you can still watch here.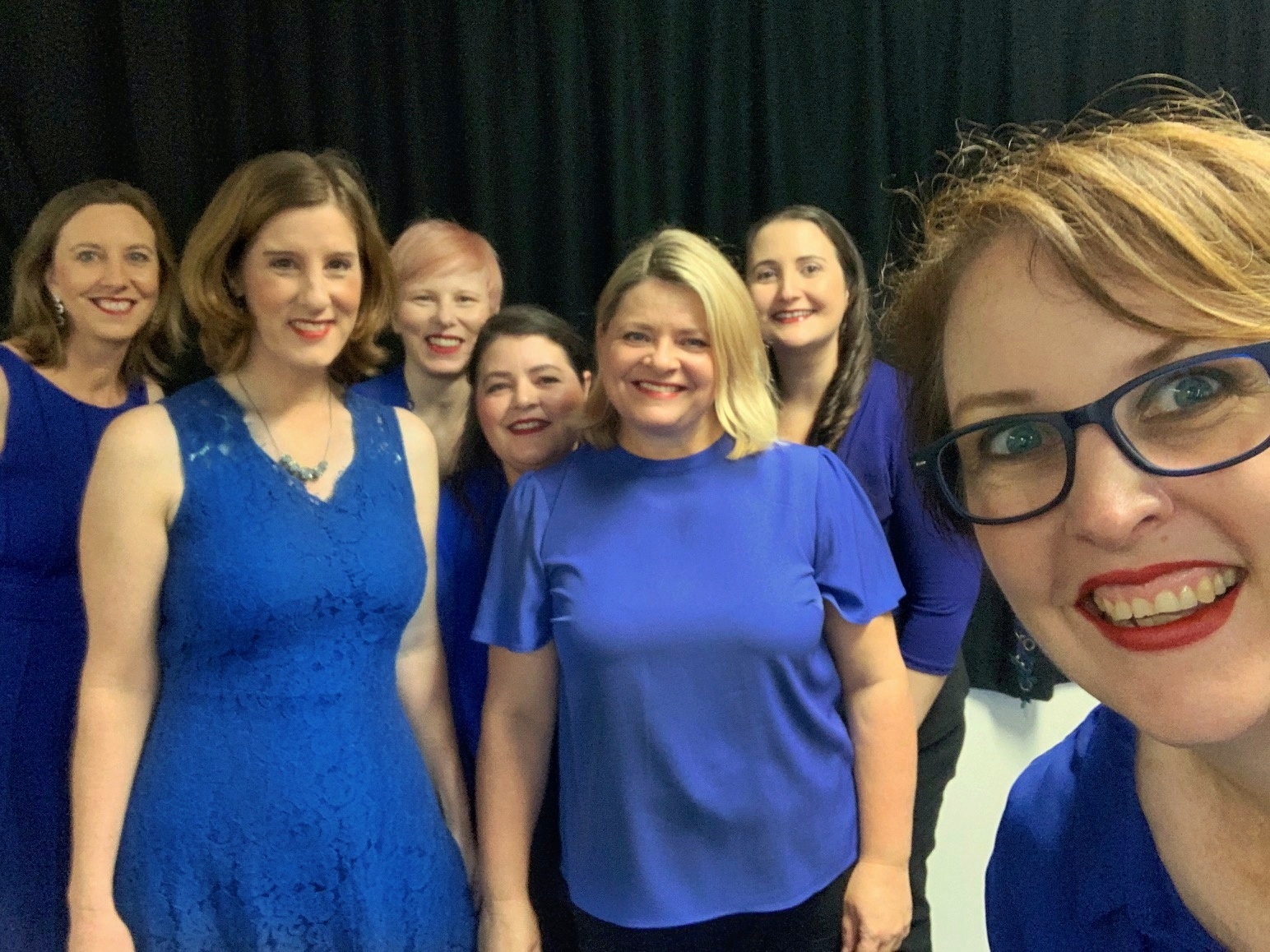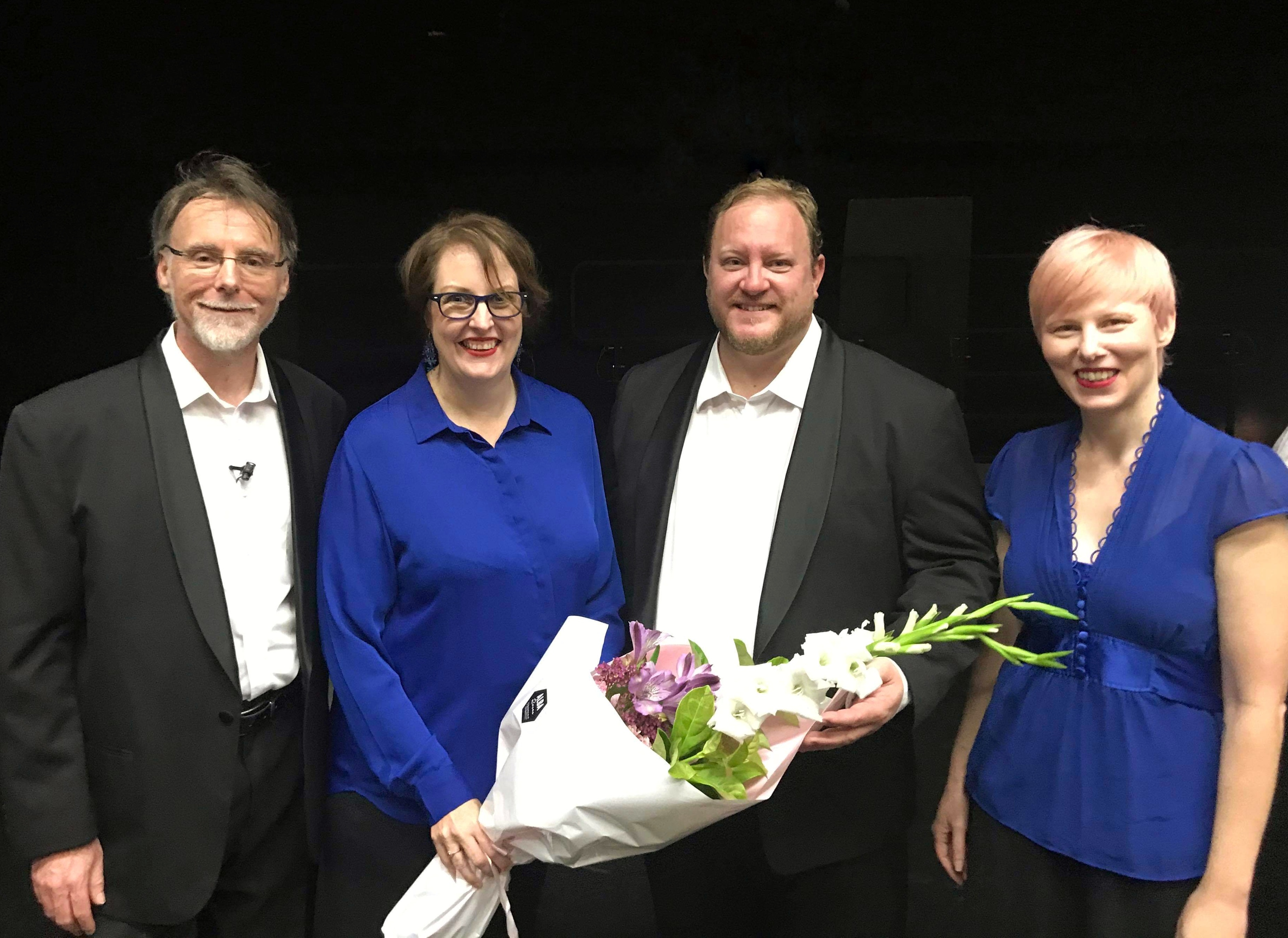 Blue Sky Harmony backstage at the Clippers' concert After the show. L-R: Nick, Julie, Steve and Jess

Over the course of the afternoon, the Clippers took the audience on a journey through many types of music, and Blue Sky Harmony was happy perform a set of four songs during the show. This performance was our choir's official public debut, and we thoroughly enjoyed singing to a room full of barbershop and a cappella music fans. The show was a great success, and we look forward to collaborating with the Clippers again in future.

You can catch us performing next at our Christmas Concert on Thursday 5th December - find out more here.