Blue Sky Harmony's first carolling season
Our chorus has thoroughly enjoyed the last few weeks - our first season of Christmas carolling! Our Festive Season Singing Workshop was a wonderful start to the holiday season, and we were proud to introduce 15 women to our style of a cappella singing during three rehearsals in November.

Performance-wise, were excited to sing for an enthusiastic audience - full of excited children - at the Hawthorne Garage Christmas Carols on 1st December. Hawthorne Garage is a gorgeous grocer/deli/produce market, and they have run their carols event for the last couple of years to raise money for local community members in need. Although the festivities had to be moved under cover this year due to rain, it didn't dampen the spirits of the event organisers and guests.

Not long after the Hawthorne Garage carols, we hosted our inaugural Blue Sky Harmony Christmas Concert at Toombul Shire Hall, on 5th December. This was attended by an audience of more than 40 friends and family members, who heard a mix of traditional and contemporary carols sung by our choir, a quartet and a trio of singers. For the finale of the show, our Festive Season Singing Workshop participants joined us on stage to sing the three songs that they'd learnt with us. We also had a surprise for our audience - a carol medley featuring... kazoos! It was a light-hearted way to end the performances, and a perfect segue into supper.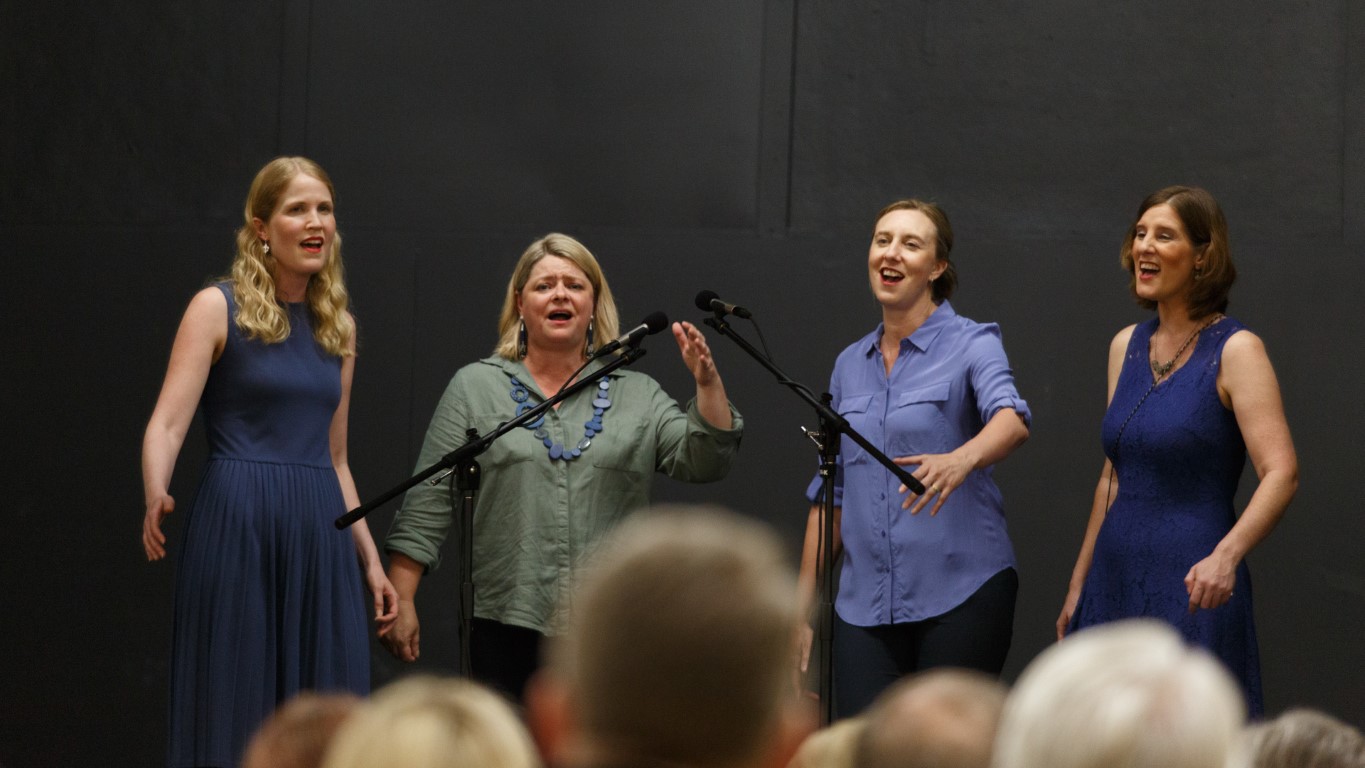 Sparkling Blends performs 'Santa Baby' Time for an audience sing-along!

Our final performance of the season was by the beach at Scarborough Christmas Carols on 8th December. As well as fabulous music, this event had twilight markets, food trucks, rides, and loads of Christmas activities. Scarborough Christmas Carols provided us with a unique performance situation - individual microphones. Although we usually sing with microphones that pick up the choir's combined sound, we took advantage of the opportunity to use individual mics and unleashed our inner divas! The audience was huge - plenty of families with picnic blankets and camping chairs - and it was a wonderful event to be part of.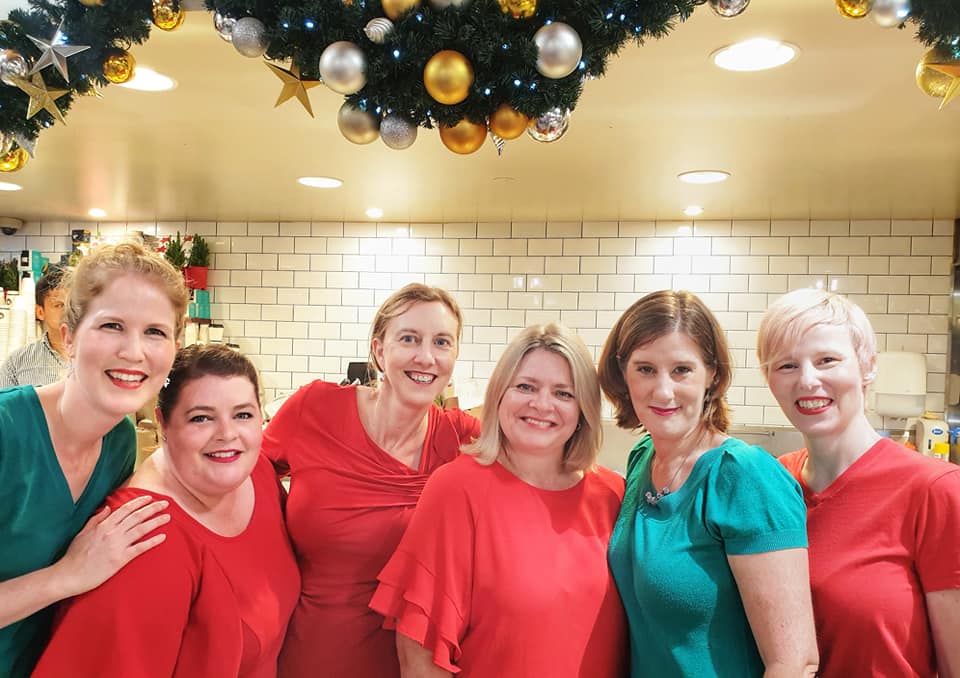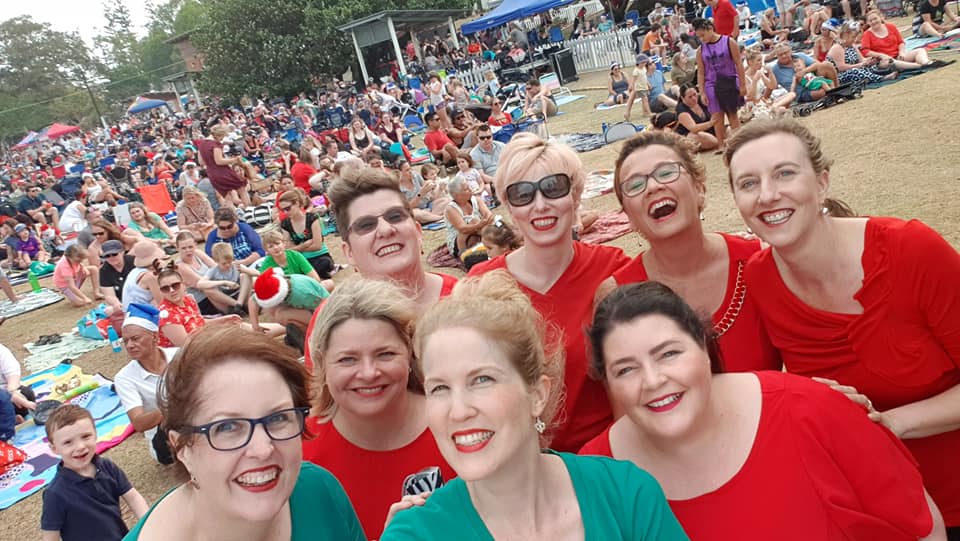 Hanging out in the deli air con at Hawthorne Garage In amongst the crowd after our Scarborough performance

Something else that we were happy to be part of this festive season was the 'It's In The Bag' campaign run by Share The Dignity. This charity's main focus is to help women and girls experiencing homelessness, by helping them access sanitary products and other personal care essentials. Each Christmas, they call for donations of handbags/backpacks filled with santiary items, toiletries, and other items; these are then distributed to women and girls in need. With generous support from family members, friends, workshop participants and colleagues, we were able to put together 17 bags for the It's In The Bag campaign. We hope to support this extremely worthy charity again in future years.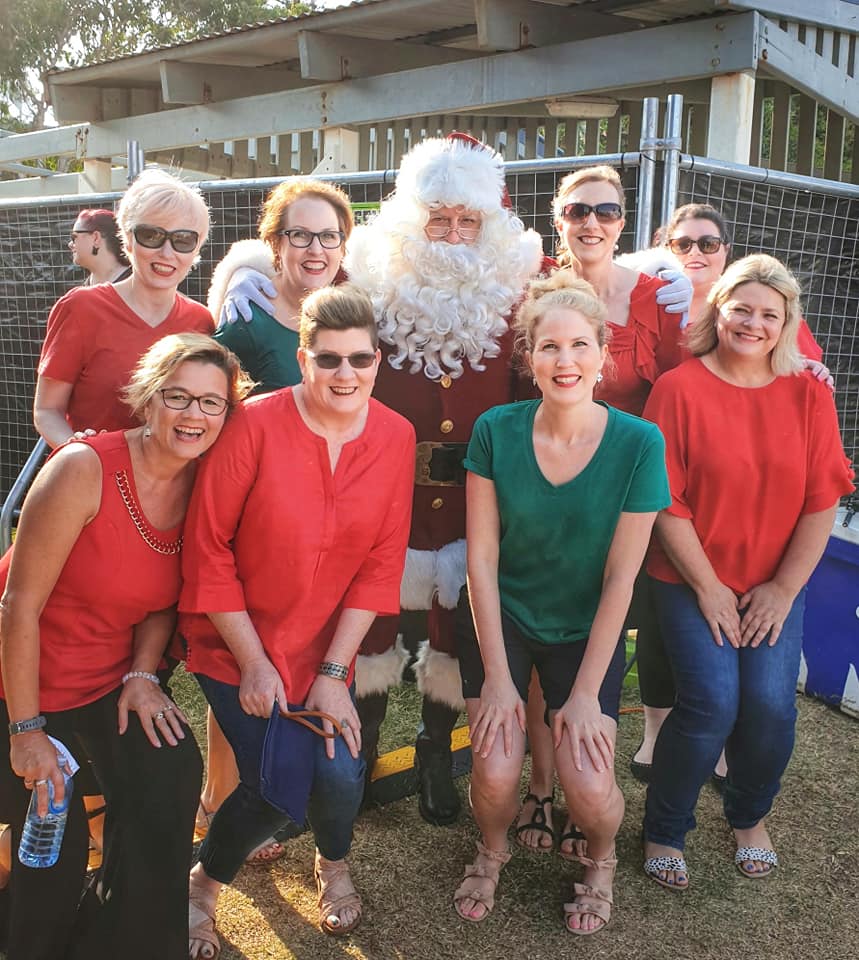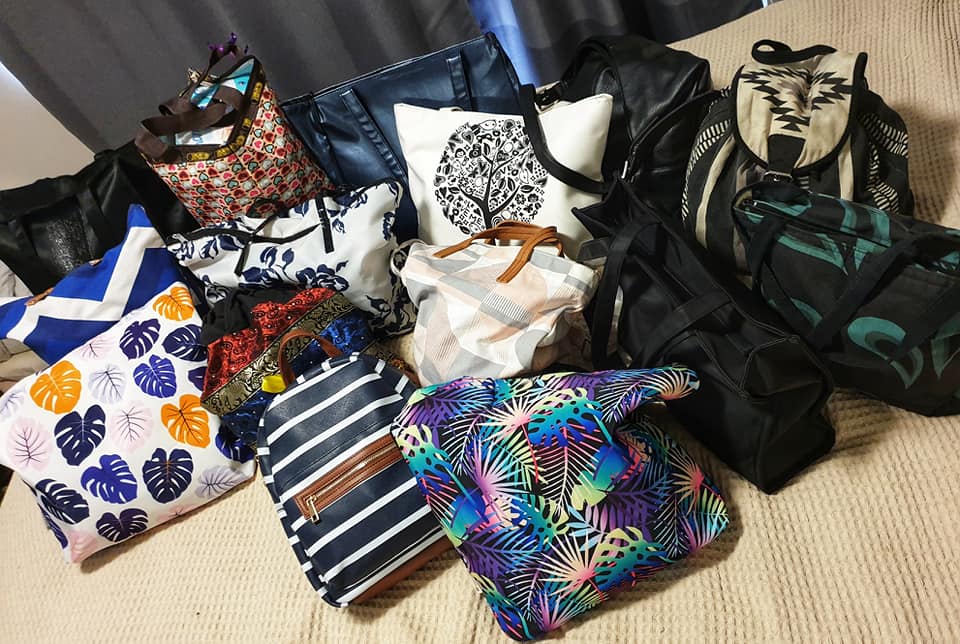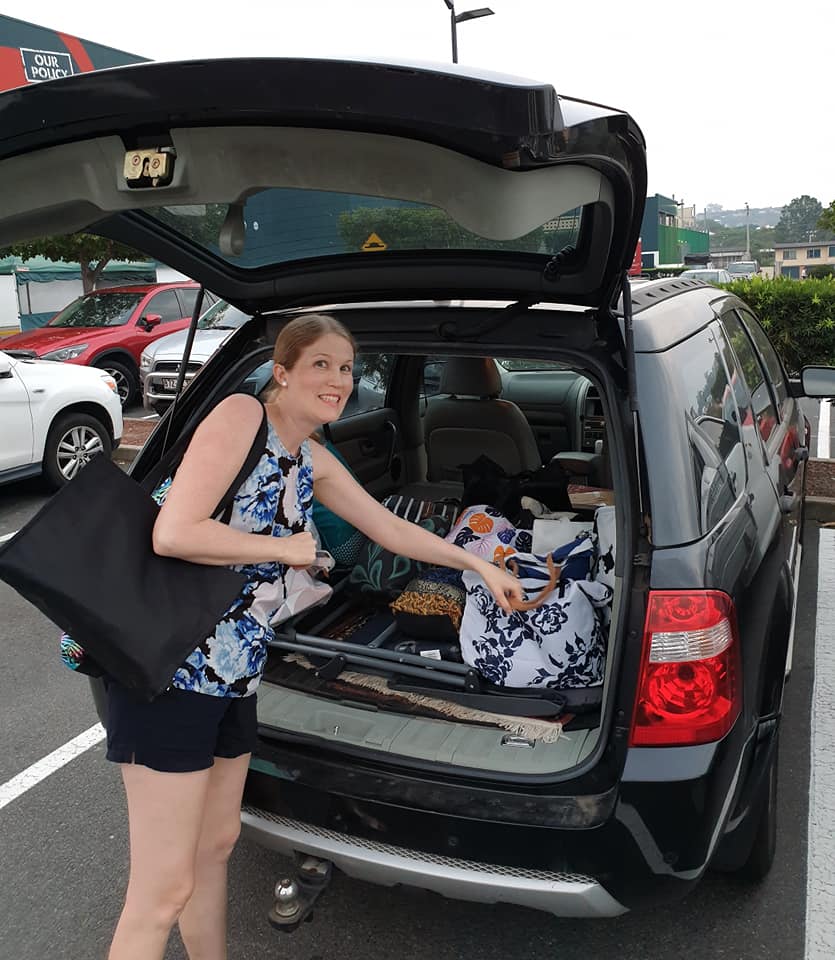 We met Santa Claus backstage! Some of the donations we put together for 'It's In The Bag' Dropping off our bags at Bunnings

We're now on a break from rehearsals until 16th January, but we're going to have a couple of social catch-ups in the meantime! We're very proud of what we've achieved as a chorus over the last few months, and we thank everyone who has shown an interest and supported us during this time. We hope you have a wonderful Christmas, and wish you all the best for the coming year.


Featured image: Blue Sky Harmony on stage at our inaugural Christmas Concert.