Reflections on an Unusual Year
A few months ago, we weren't sure what we'd be doing during the festive season – would we be singing in the community, like in a normal year, or would we be hiding out in our homes? Thank goodness COVID-19 stayed under control in Brisbane, allowing us to polish our seasonal repertoire and prepare for a number of performances.

We were thrilled to be part of Christmas on Queen – a series of pop-up performances in Queen Street Mall. Over five dates in December, we sang for twenty 30-minute sets in different parts of the mall! Not only did this allow us to bring Christmassy vibes to shoppers and passers-by, but it also brought us together with other local artists. We loved seeing the other choirs and dancing groups performing over the course of the month – there is so much talent in this city!

Performing outdoors in summer is always a challenge, and this year we had the additional risk management requirements due to COVID-19. But we didn't let the heat, rain, occasional illnesses, or self-isolation of members dampen our holiday mood! We are proud of our members for being enthusiastic, independent singers who always rise to the occasion.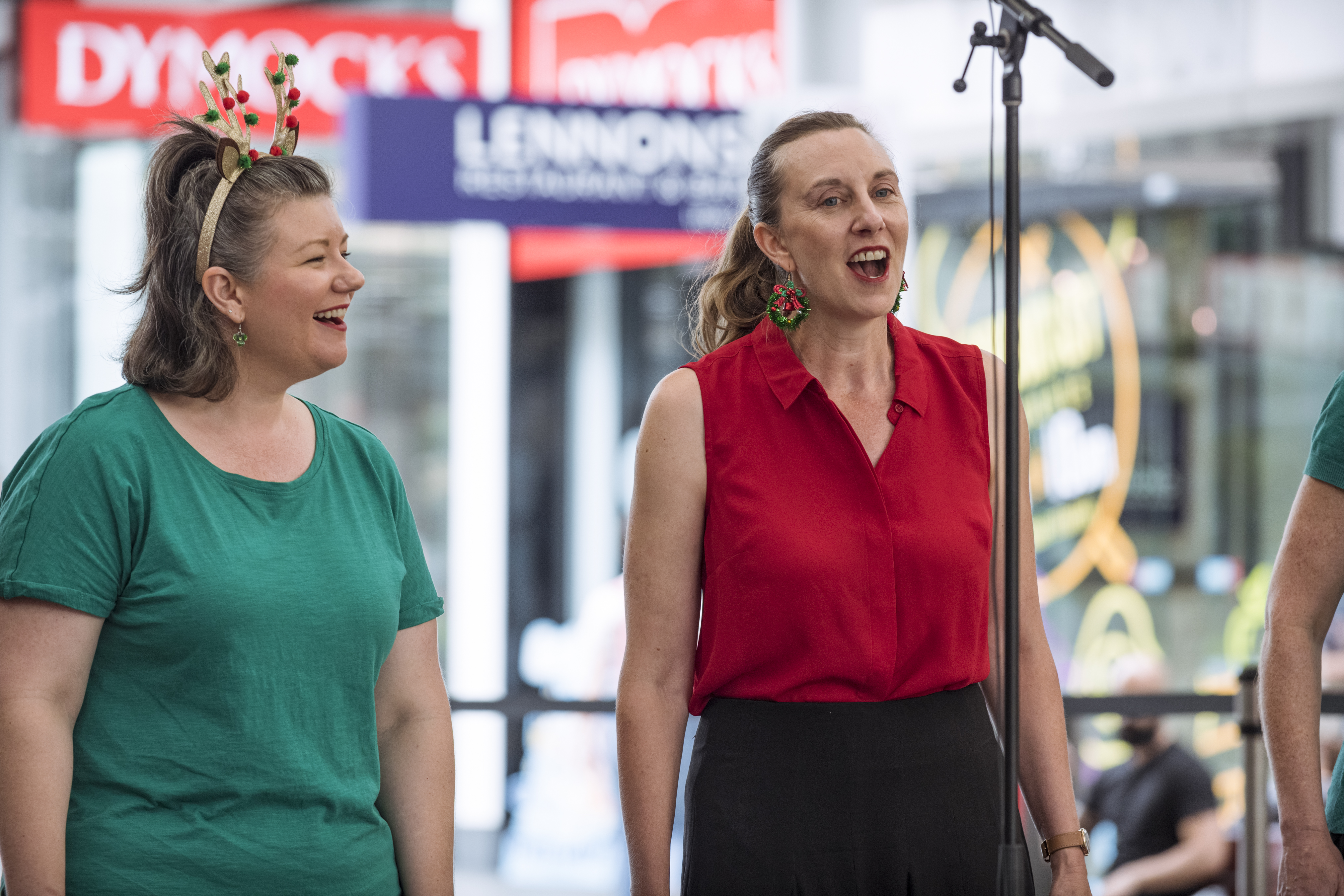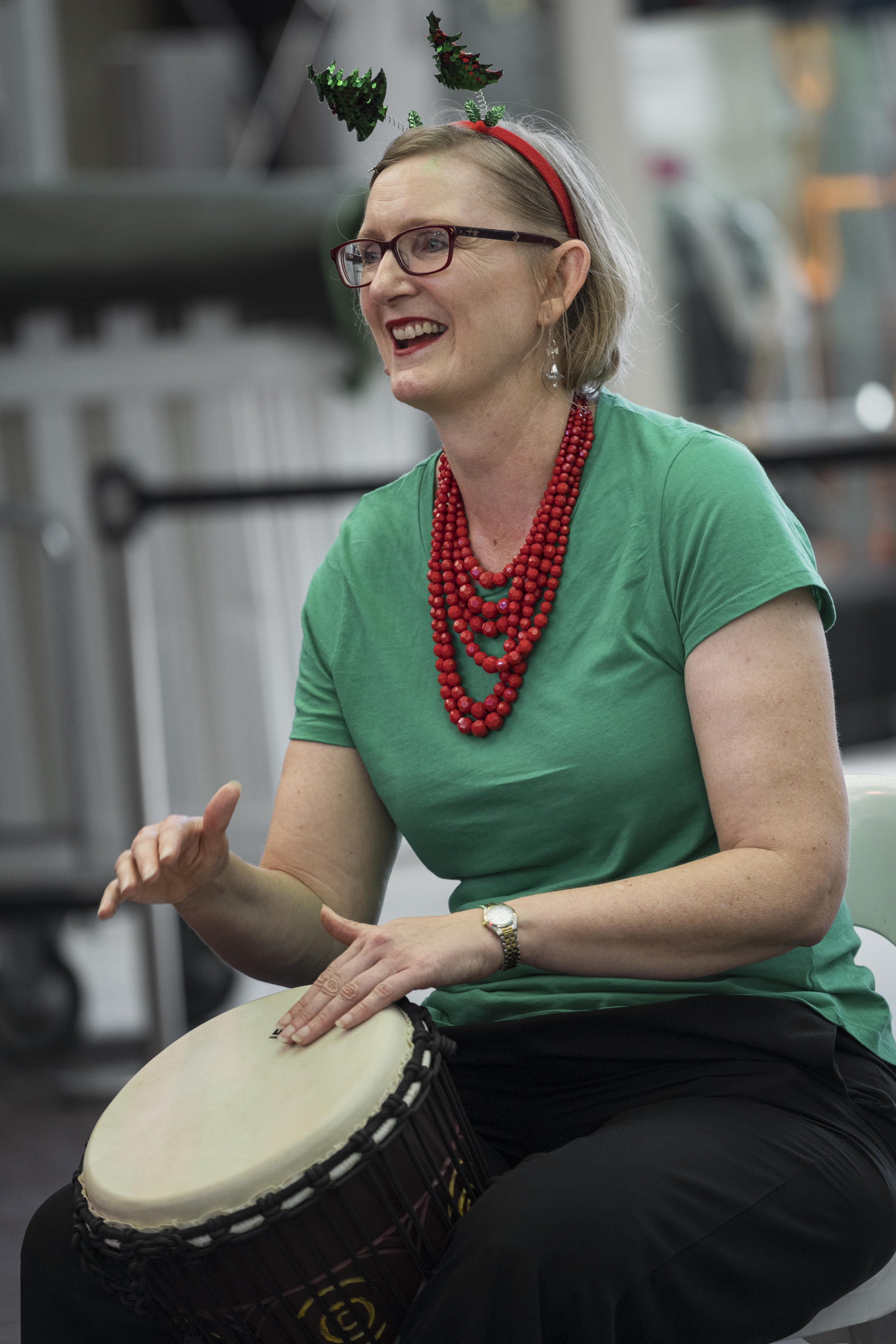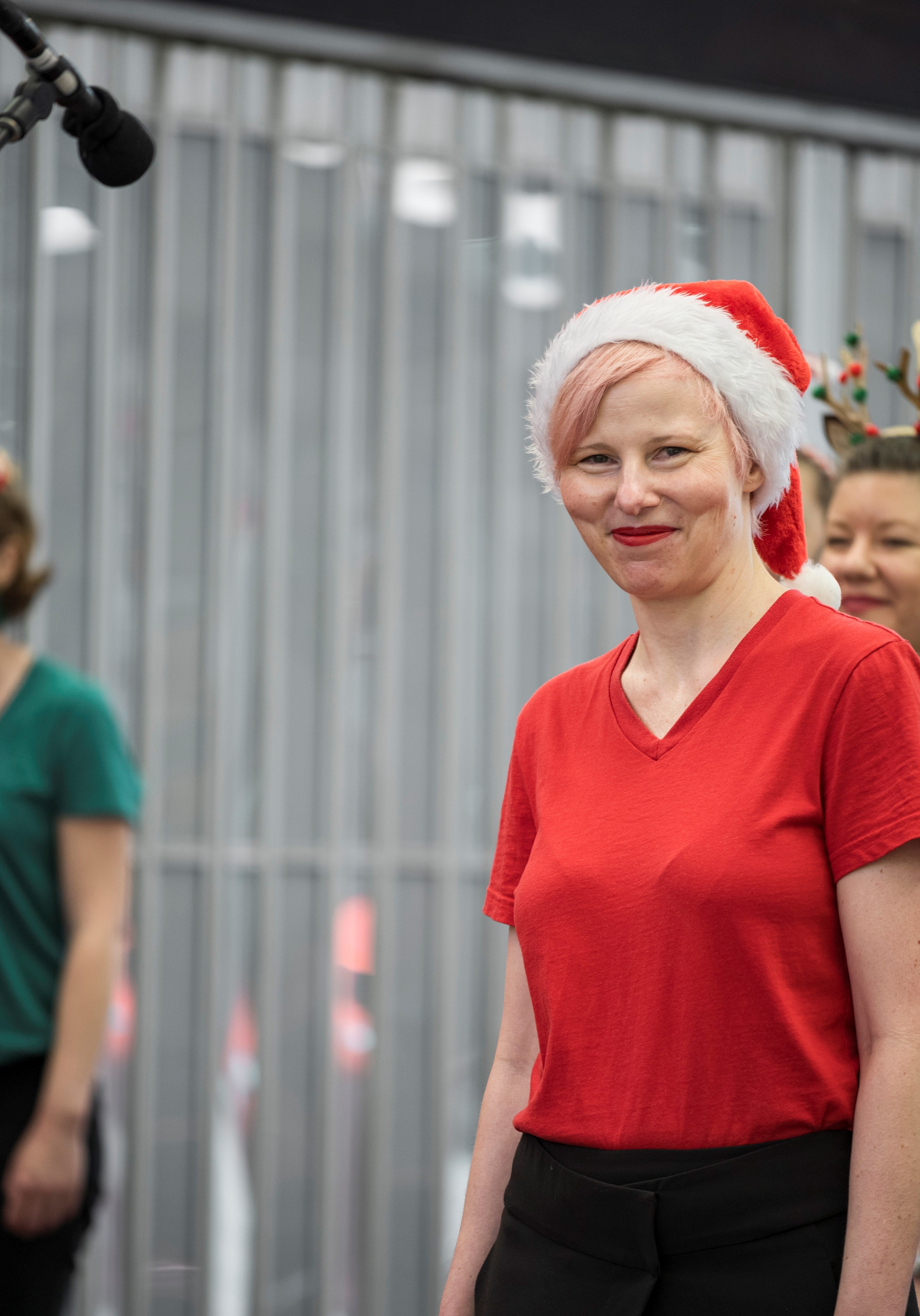 Christmas on Queen 2020 - thanks to Ibis Music Photography for sharing their beautiful photos with us!

Straight after Christmas, we were invited to send four singers to the ABC Brisbane studio to talk about our choir's recent International Barbershop Tag Competition win. A quartet featuring our two longest-serving Sweet Adelines and our two newest Sweet Adelines performed live on air – what a way to round out the year!

Although 2020 presented some challenges, including rehearsing via Zoom for 3 months, we were extremely fortunate overall. We attended a wonderful coaching retreat, performed face-to-face on several occasions, made videos, held social events, gained new members, won a competition, celebrated our first birthday, and - best of all - were able to sing together for most of the year.

Nobody knows what the coming year will bring, but we look forward to making new memories with our chorus friends and supporters. Happy New Year, everyone!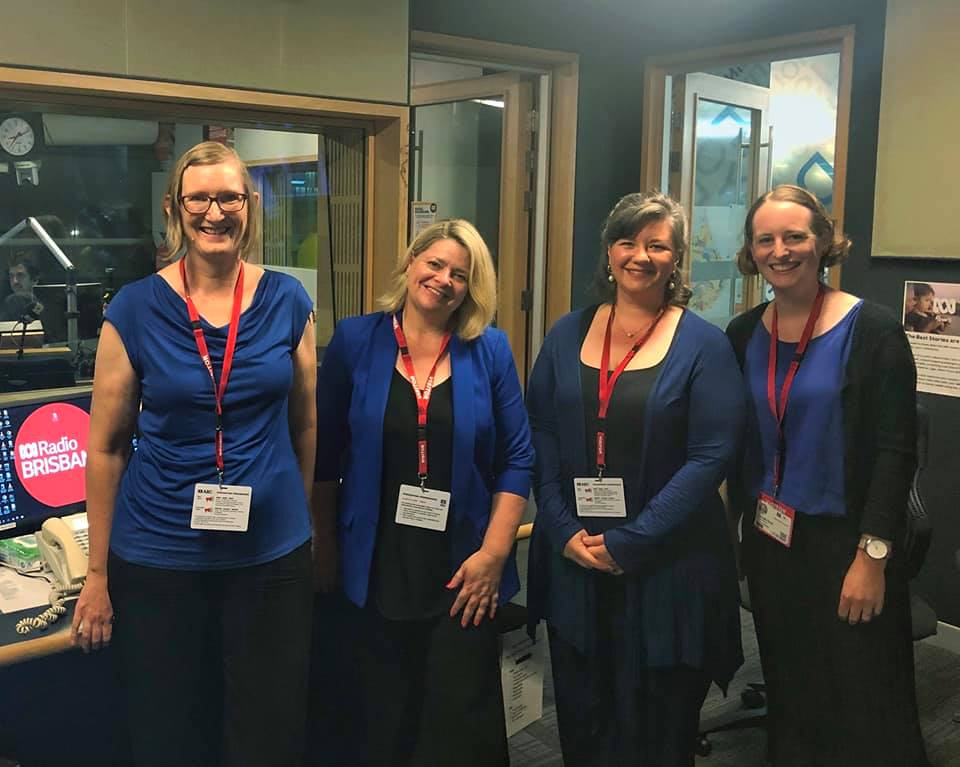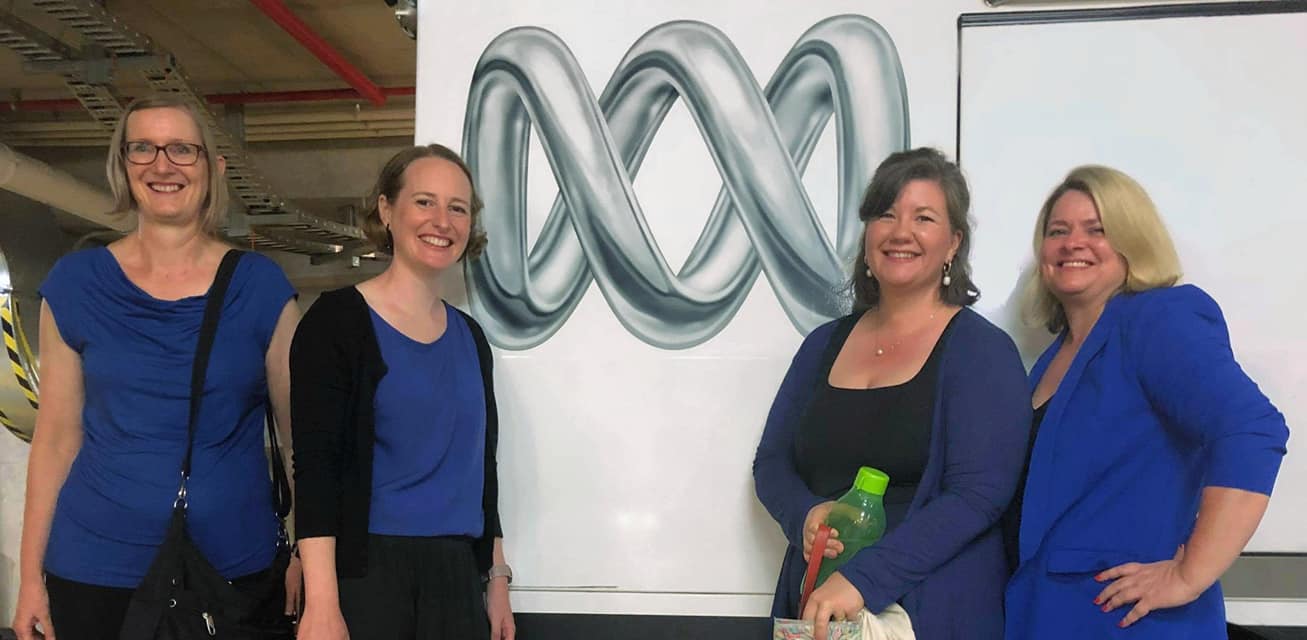 Karen, Nat, Hayley and Michelle in the ABC studio, and outside the studio after a successful interview and performance