---
2032: An A Cappella Odyssey
Sat, 4 Nov 2023
We had a fabulous time performing with The Brisbane River City Clippers in their original show, 2032: An A Cappella Odyssey! This show had everything - time travel, friendship, competition, unrequited love, dad jokes and (of course) barbershop!! We gave our costumes a futuristic twist and performed in the matinee before heading out for refreshments, still in full costume. Then we returned for an even-better evening performance! Congratulations to the Clippers for producing such a creative show - we loved coming along for the ride! And thank you to everyone who came to watch.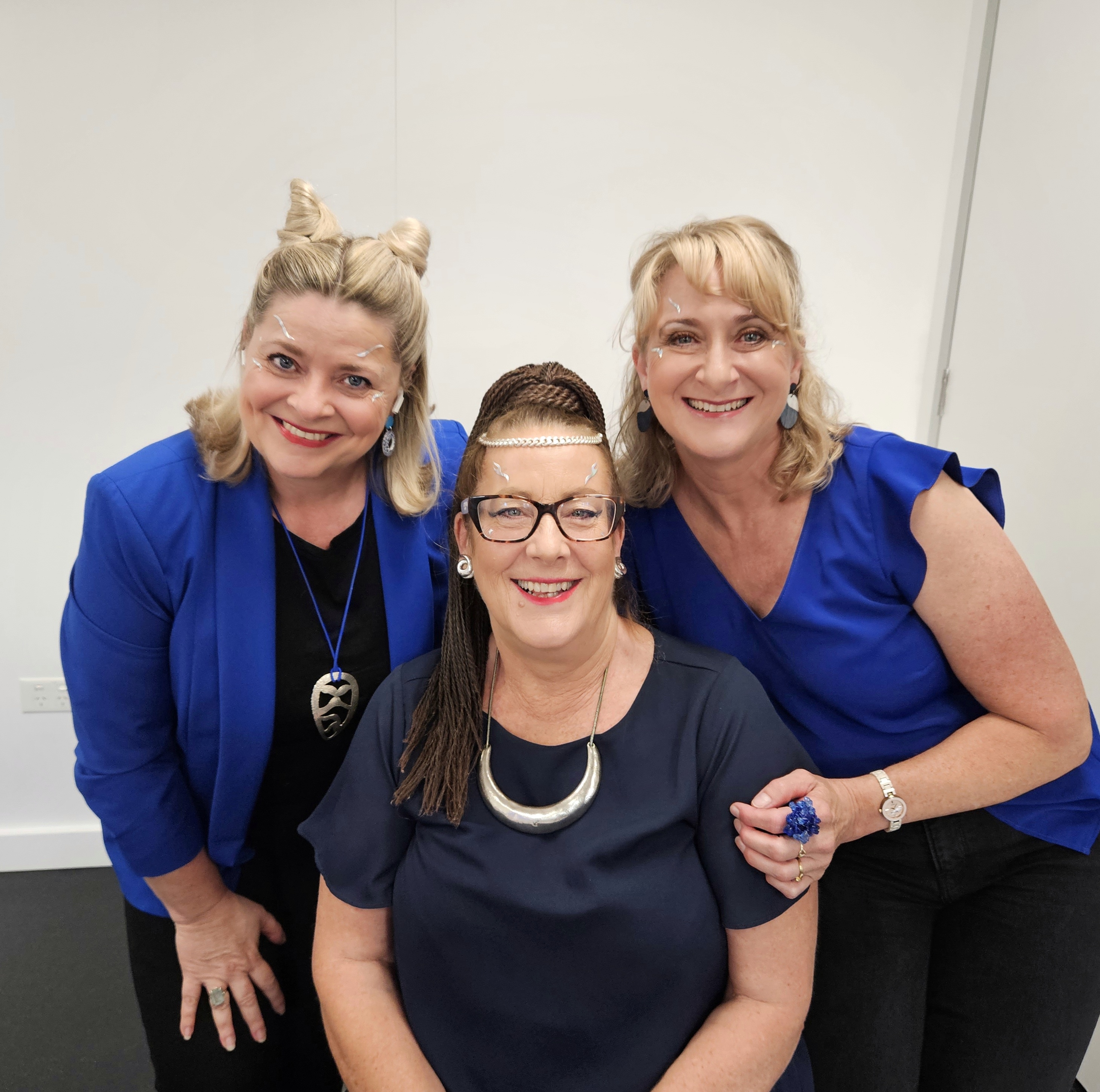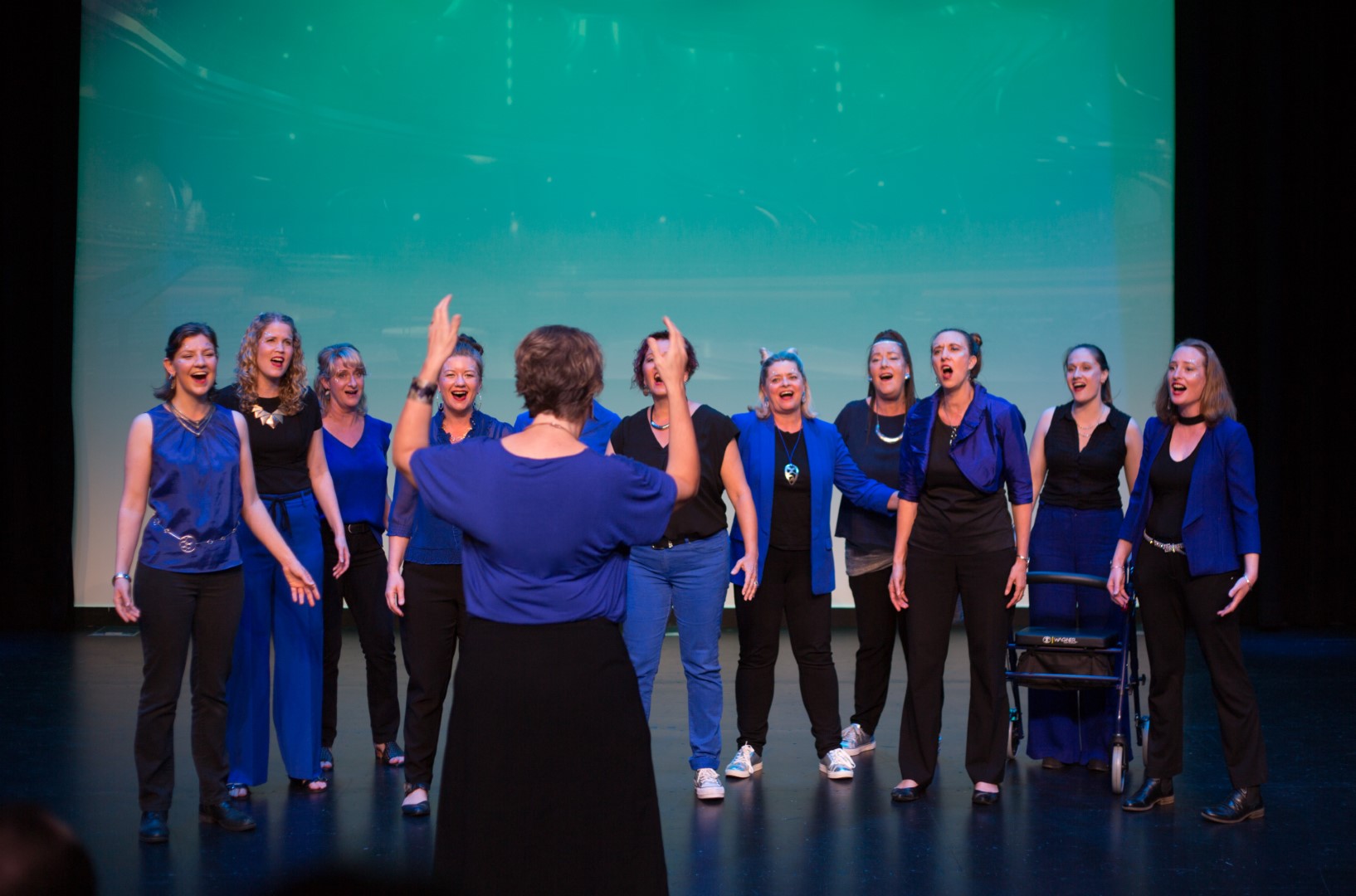 ---
Dazzling Harmonies
Sat, 28 Oct 2023
We were honoured to be part of Dazzling Harmonies, an event held by Redland Rhapsody Chorus to raise funds for Womens Cancer Support GC. As well as performing our own set, our members sang a few group songs, including the big finale - Fight Song. Five choruses joined forces to perform this impactful song and we loved it!

A special mention goes to guest presenter Dee from The Silk Rags Project. Dee is doing wonderful, unique work to open up discussions about cancer and how to support people who have received a cancer diagnosis. Check out their Facebook page for more info. Congratulations to everyone involved in organising Dazzling Harmonies!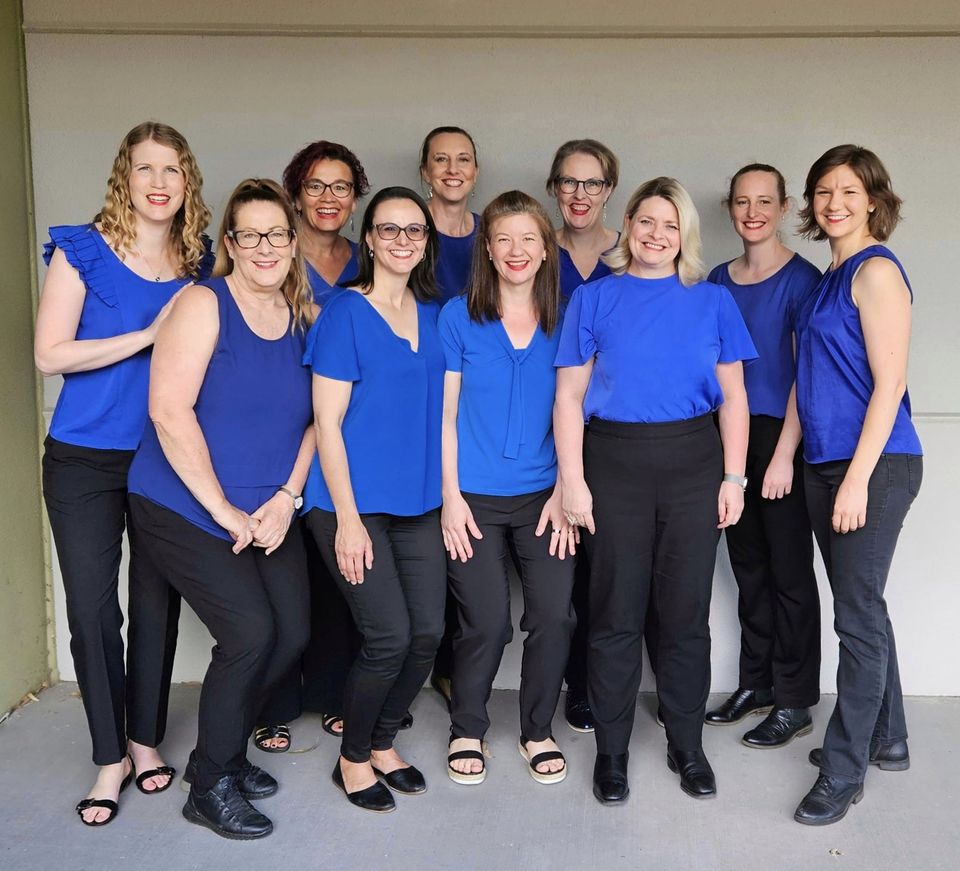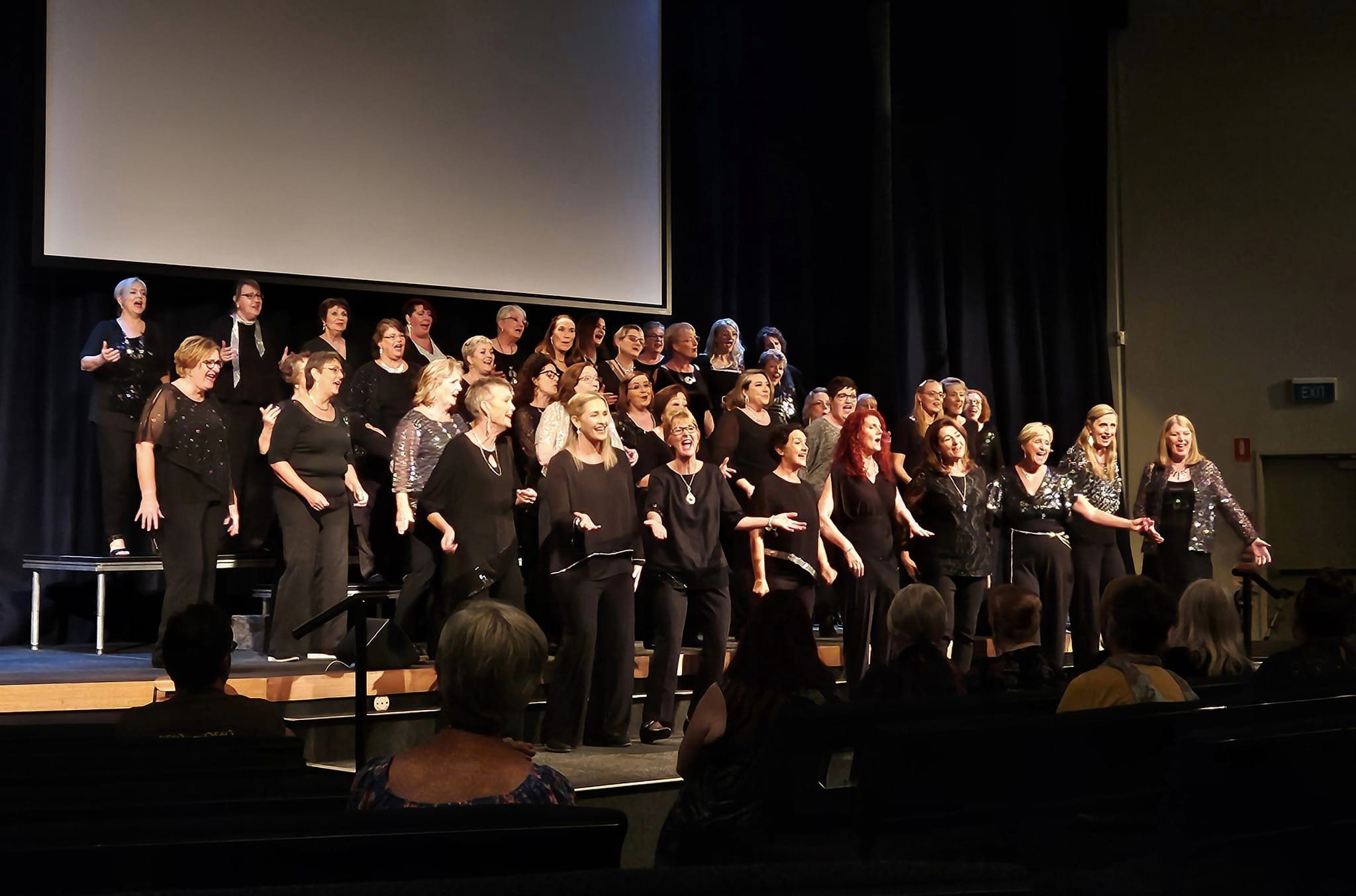 ---
Brisbane Sings 2023
Sun, 27 Aug 2023
Brisbane Sings was back for the first time since 2019 and it did not disappoint! There were beautiful soloists, a wide variety of choirs singing their hearts out, impactful performances by our huge mass choir, hilarious MCs, and of course we got to debut our latest song (an 80s pop-rock anthem). We performed this with parody lyrics, so were thrilled when the audience laughed at our jokes! It was also gratifying after the show to hear from people who loved what we put on stage. Thank you to Brisbane Sings for giving us the opportunity to perform and for putting on such an epic project year after year. And a big thanks to our Musical Director, Julie, for leading the way - and writing some very funny lyrics!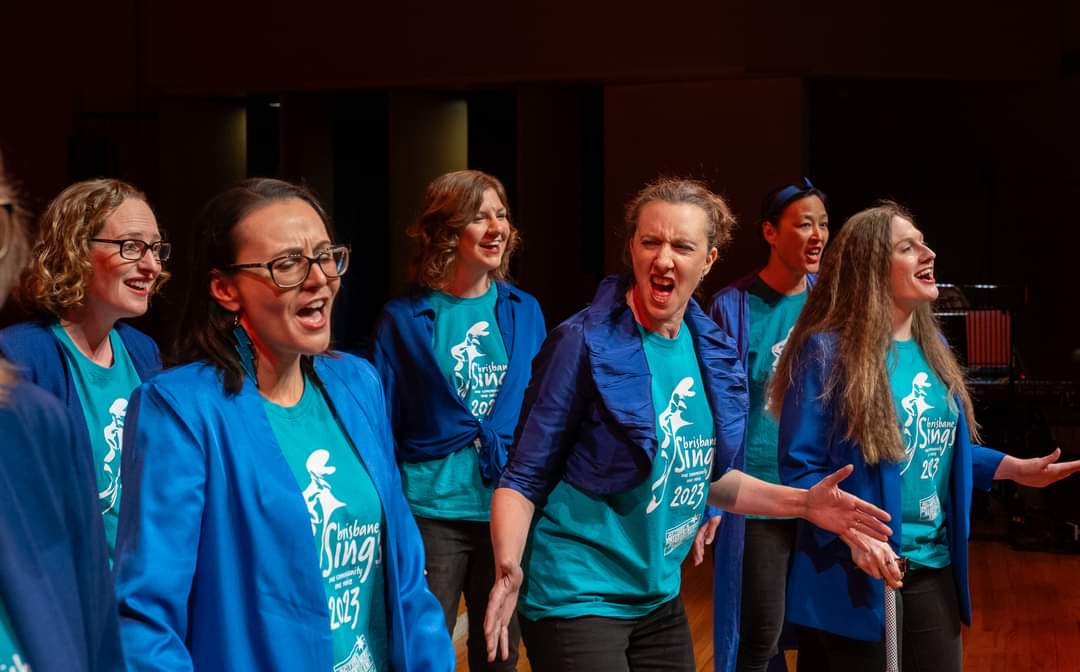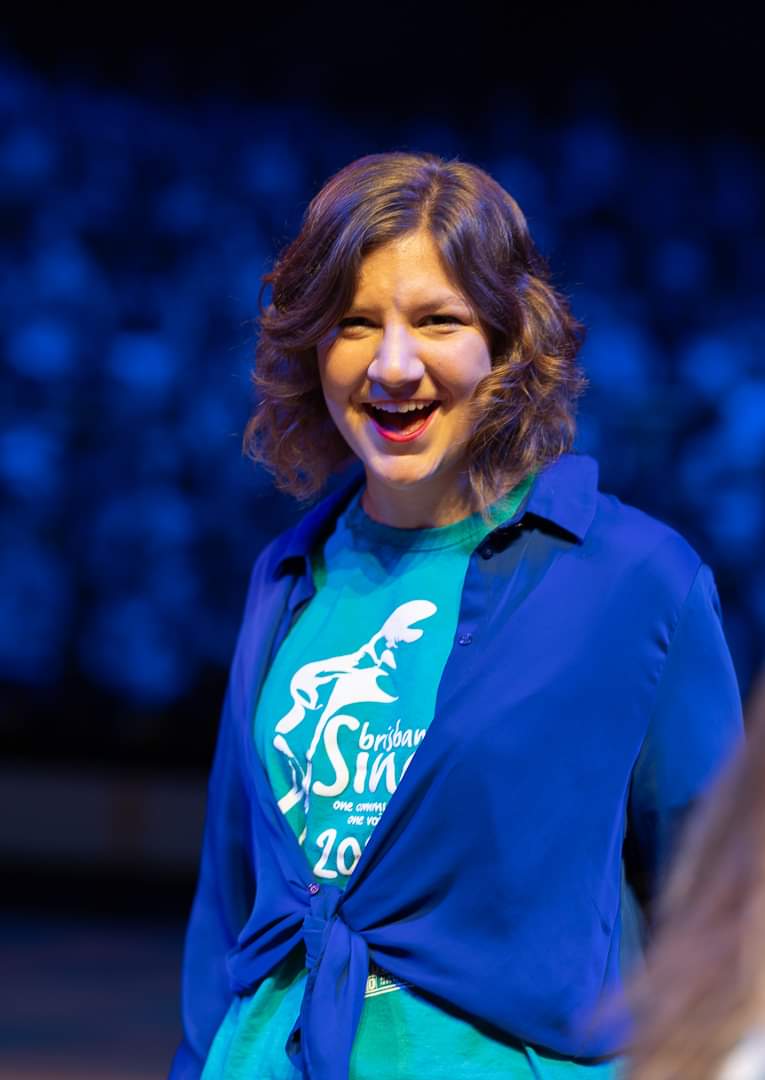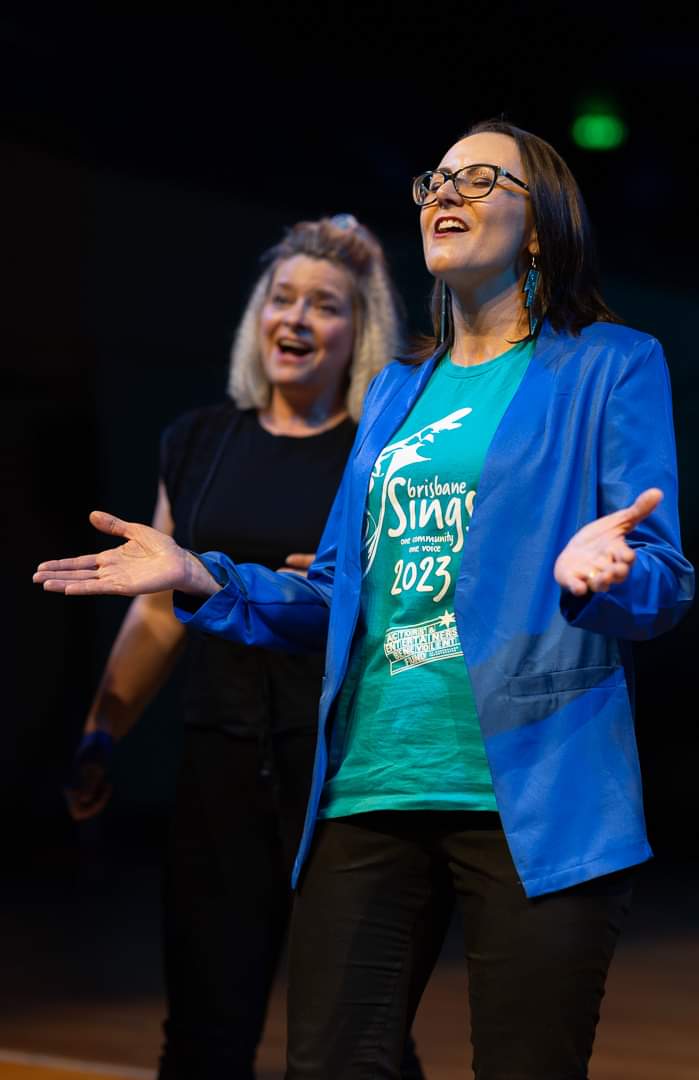 ---
Sweet Adelines Australia Convention and Competition
Thu, 4 May 2023 to Sun, 7 May 2023
We had such a fun time performing at the Sweet Adelines Australia Chorus Competition at the Brisbane Convention and Exhibition Centre. We are proud to have been awarded the third place medal in the small chorus division!! Thank you to everyone who supported us, including our coaches Glenda Lloyd and Avril Hughes, and our amazing Musical Director, Julie Edwards! We are also excited for our quartet, Luminous, who came fifth in the quartet competition - congratulations, Luminous!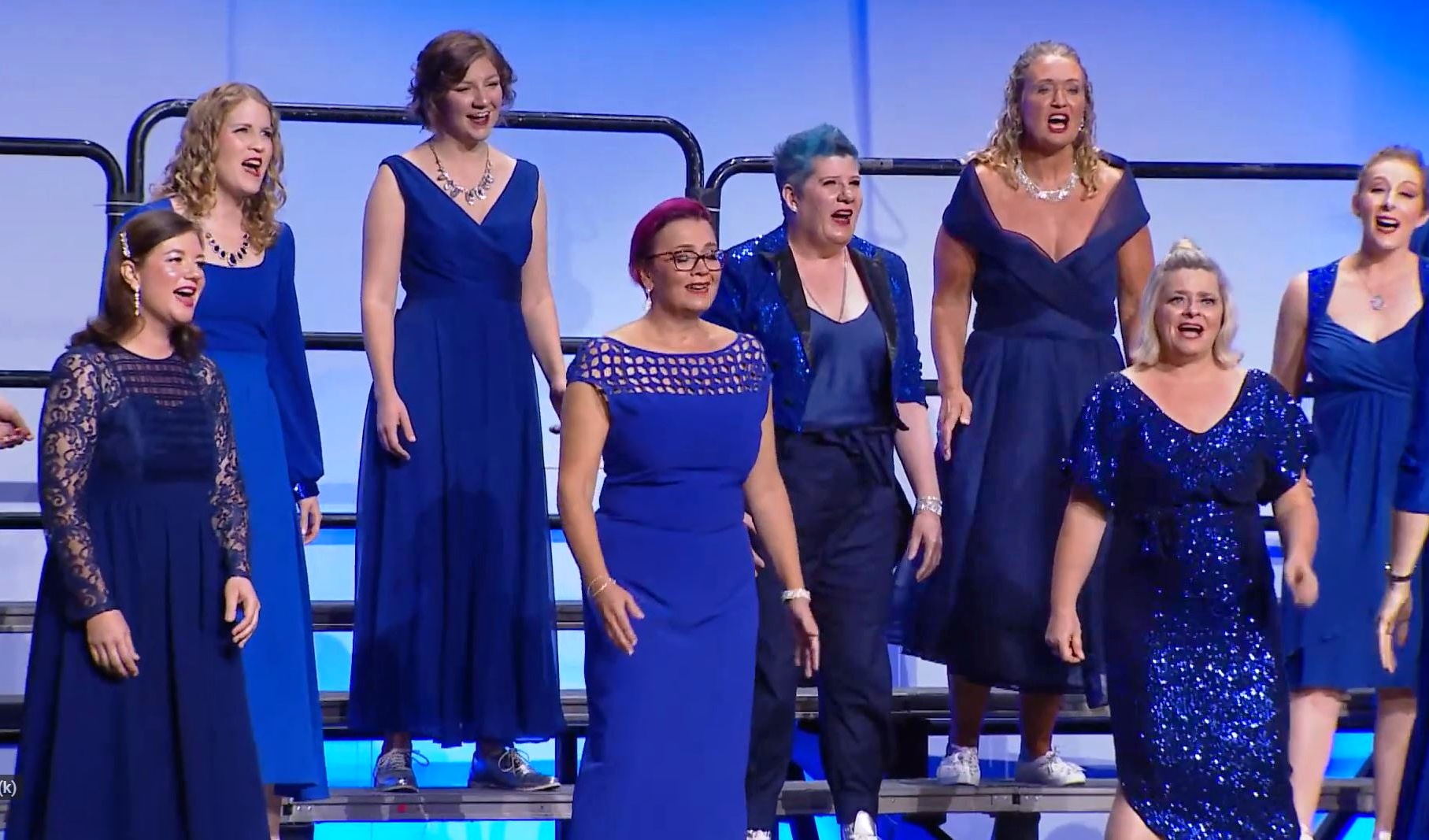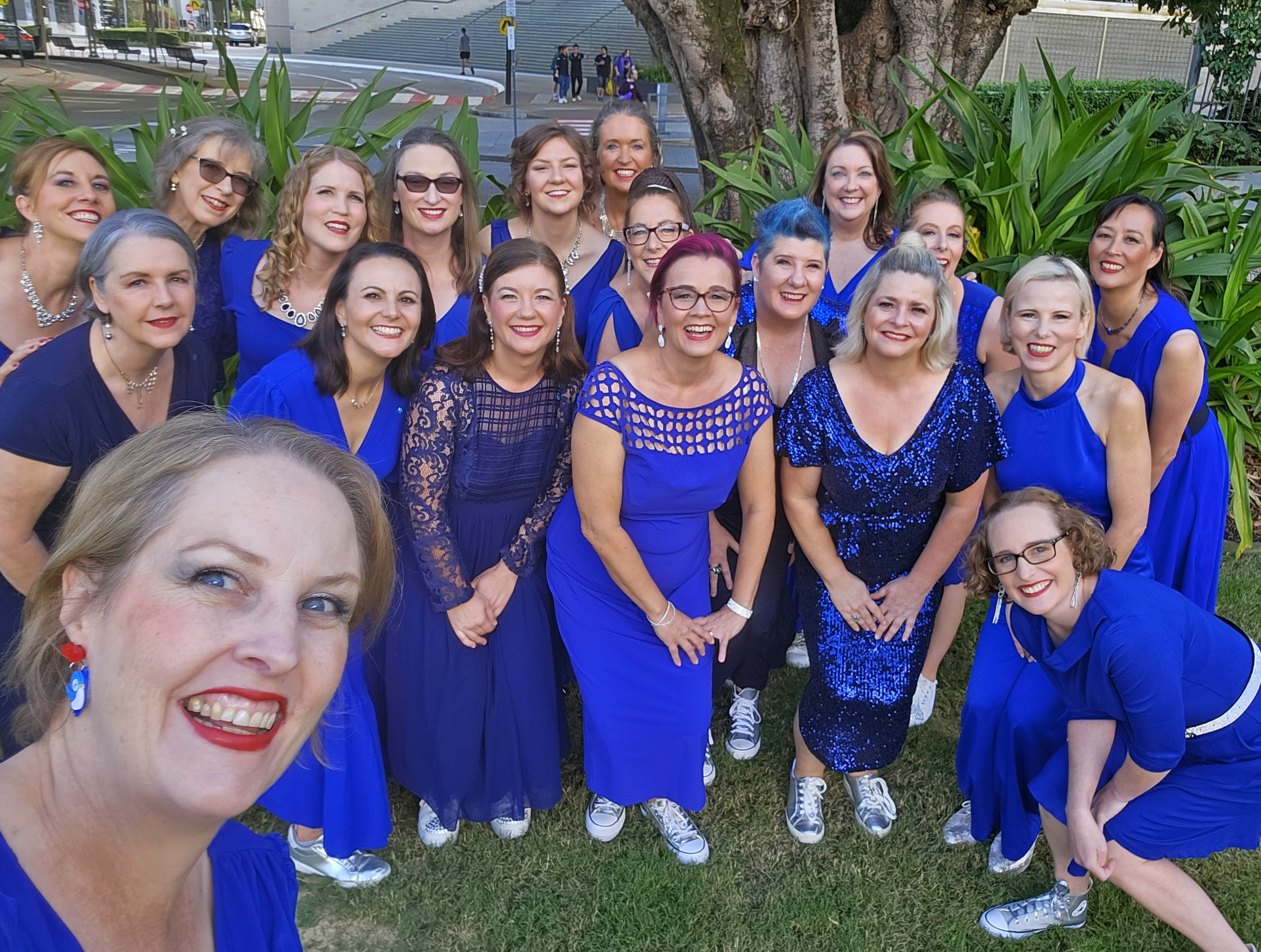 ---
Redcliffe Peninsula Christmas Carols
Sun, 11 Dec 2022
We had an amazing time performing roving carols in Santa's Village and a 15-minute set on the main stage at Redcliffe Peninsula Christmas Carols. We were not part of the original line-up for the main stage, but when the event organisers asked us to step in at short notice due to a break in the program, we were very happy to oblige!
You can check out some pictures from the event photographer here:
https://www.moretondaily.com.au/news/huge-crowds-enjoy-peninsula-carols
---
Christmas in the Village
Thu, 8 Dec 2022
Our latest performance was at Christmas in Nundah Village. This wonderful free event was held at Northside Connect, hosted by Nundah Now Inc. and also featured performances by the Northgate State School Choir and Pineapple Vest. Of course, there was also a special visit from the man in red! Santa made a grand entrance after we finished singing and everyone was VERY excited to see him!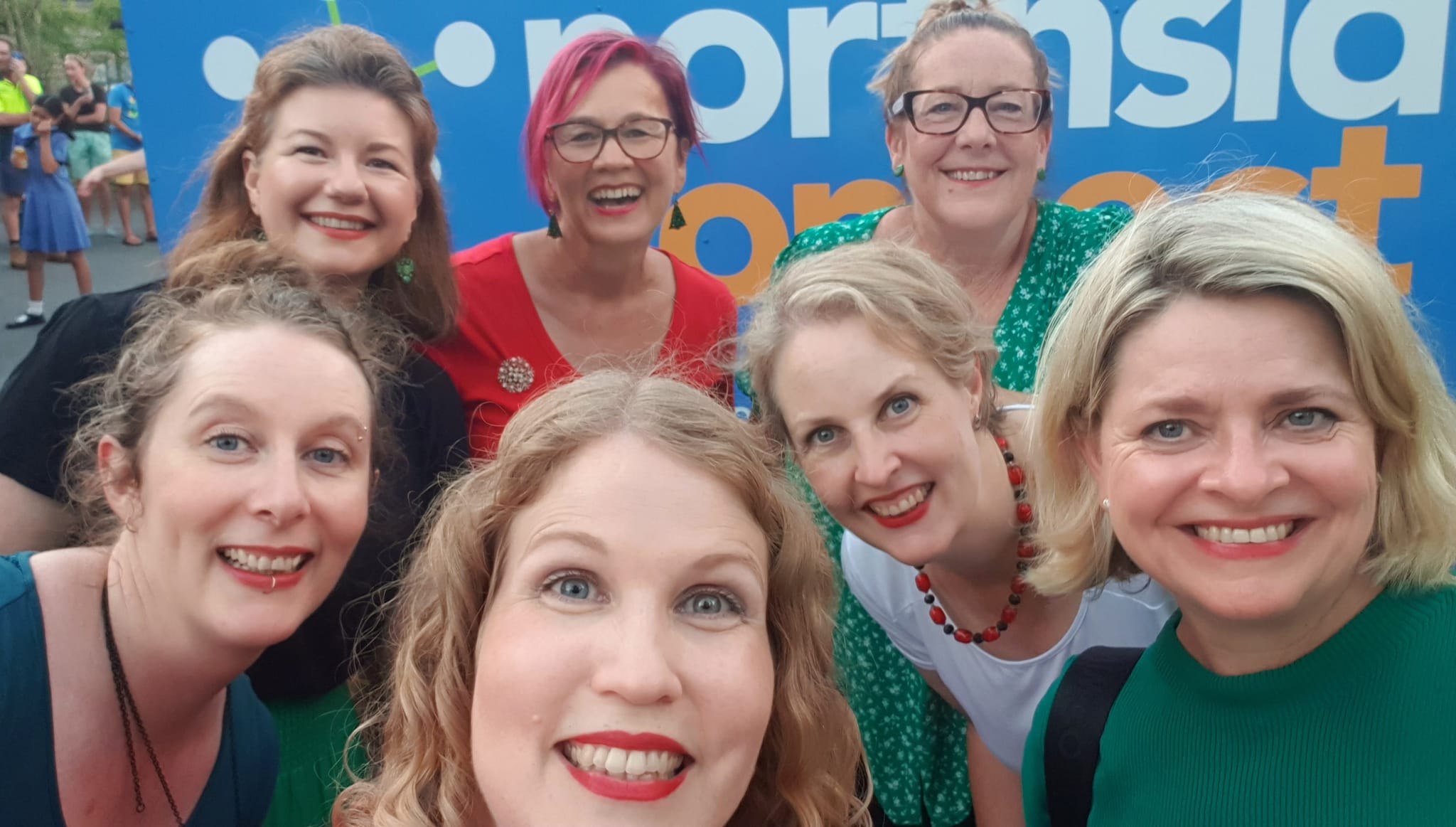 ---
North Lakes Christmas Carols
Sun, 4 Dec 2022
Our first community carols performance this year was at North Lakes Christmas Carols! After an early sound check, we took the opportunity for social time at a nearby cafe, before returning to the big event at dusk to sing some festive music on the big stage (see pic below).
It's always fun to perform for a huge crowd, particularly when the first few rows are full of smiling children who are dancing and singing along! Thanks very much to Christmas Moreton Bay Region for inviting us to this wonderful event!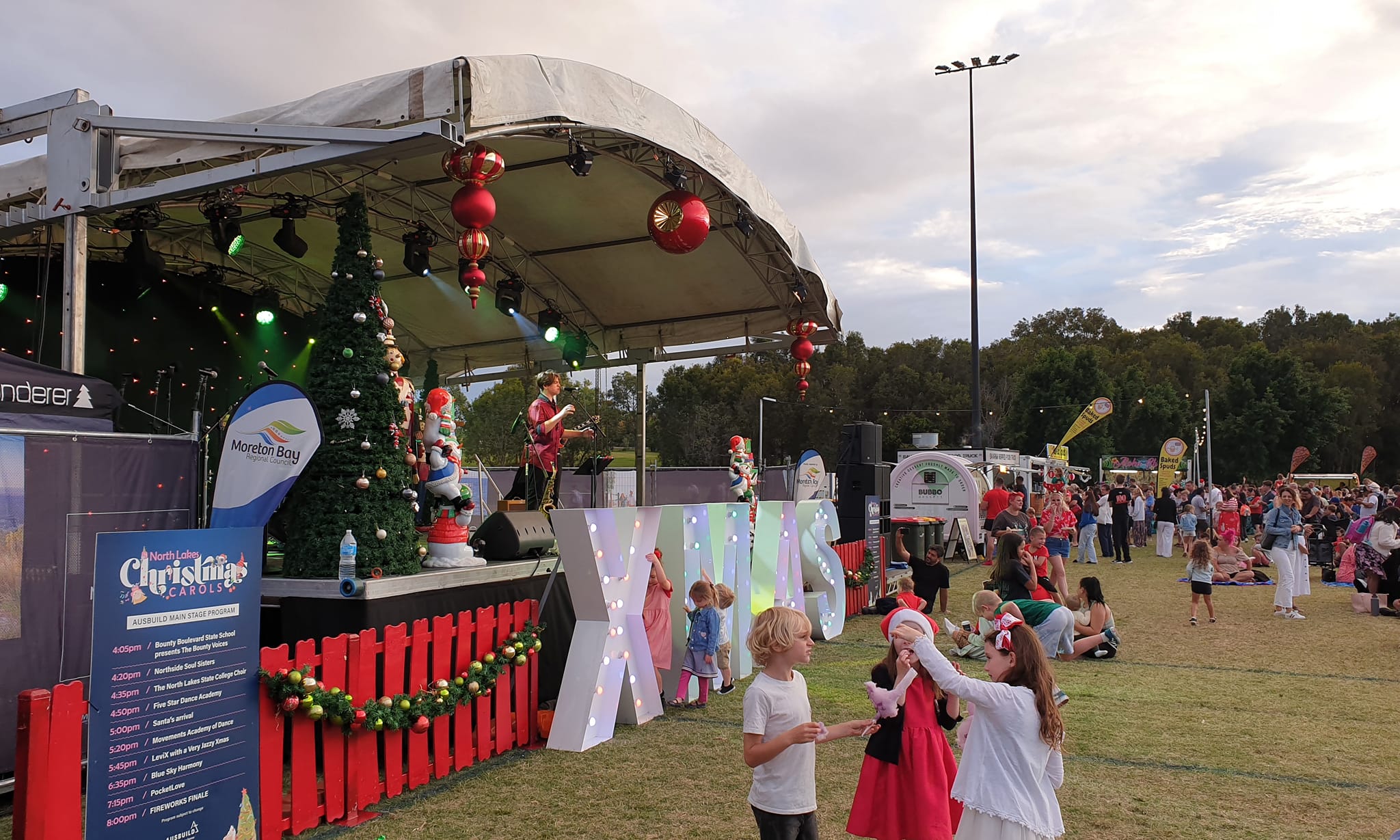 ---
Blue Sky Harmony Christmas Concert
Wed, 30 Nov 2022
Thank you to everyone who came to our Christmas Concert! It was the first Christmas show we've hosted since 2019, with more than 80 people joining us for some festive fun. The night included beautiful performances from the QUT Aca-demics and Mixed Vocal Project, and we loved singing two new songs with our Festive Season Singing Workshop participants - they did a great job after spending only four short rehearsals with us! What a brilliant way to kick off the festive season!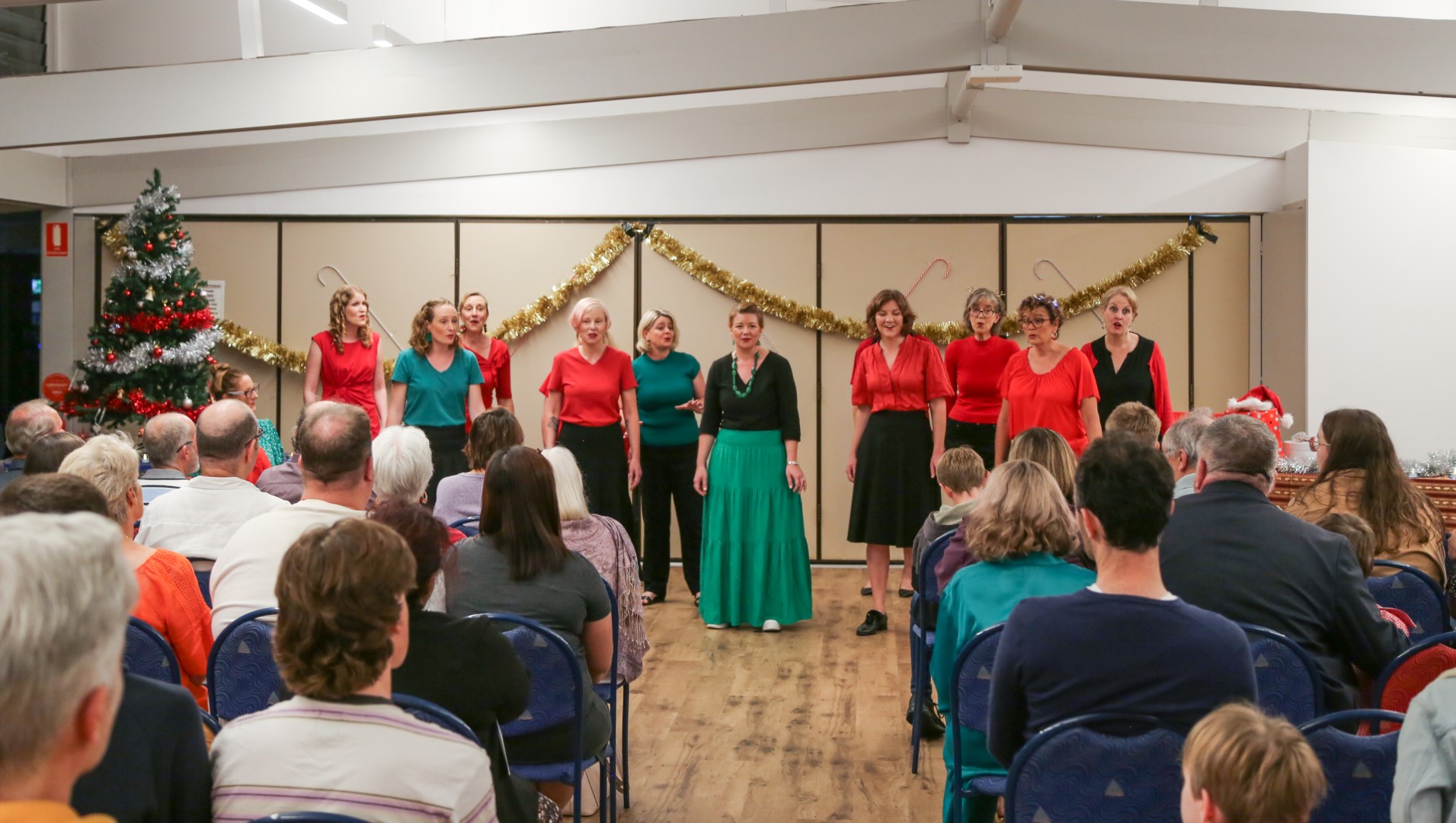 ---
Nundah Village Street Festival
Sun, 11 Sep 2022
It was so exciting to be part of the entertainment at the Nundah Village Street Festival, particularly as it was our first community event performance in about 10 months! As we used to rehearse at Nundah, it was fabulous to return to the area with new members and new songs. We sang a range of repertoire for the local community on a gorgeous spring day! We hope to participate in the festival again next year.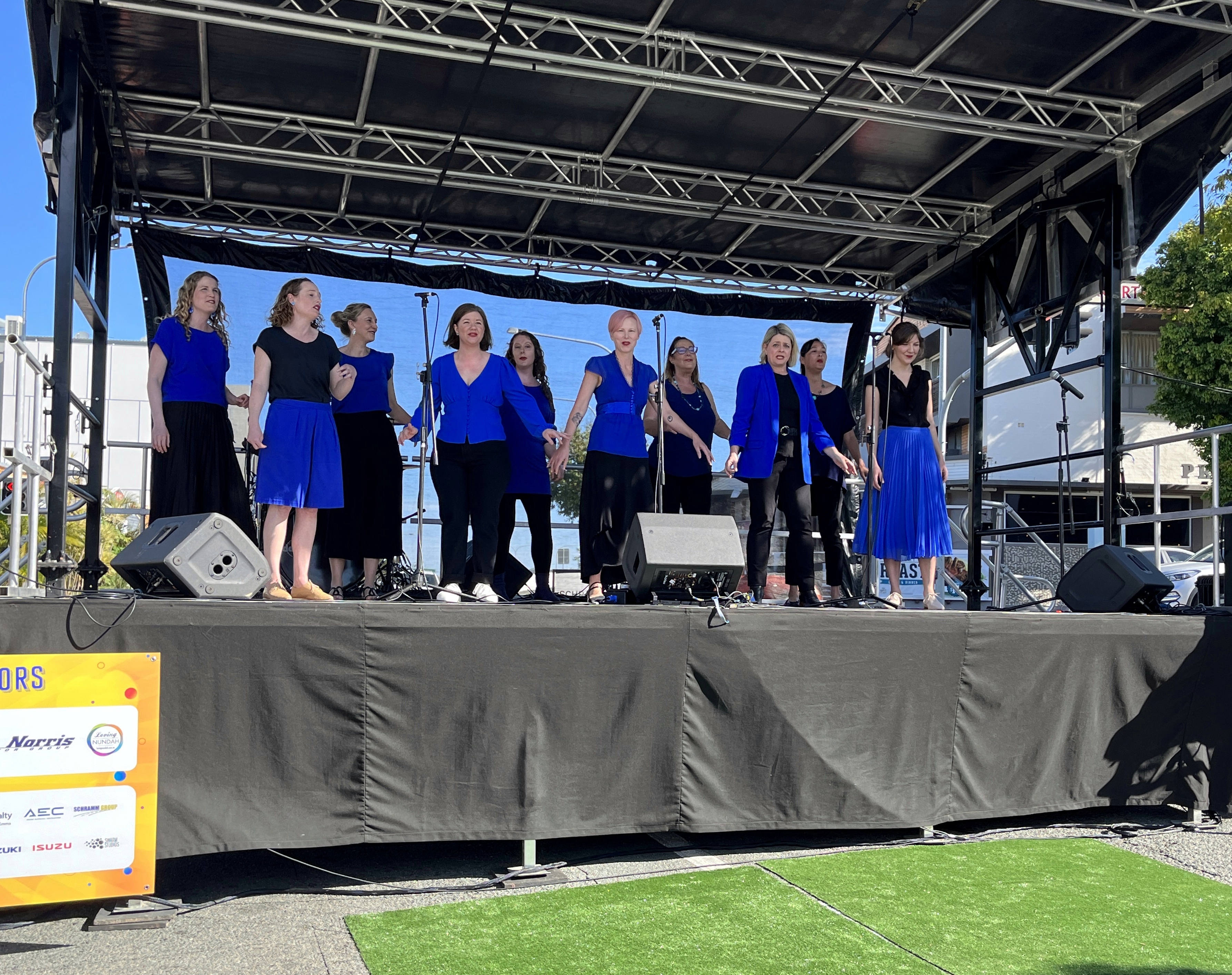 ---
Blue Sky Harmony Open Night
Wed, 20 Jul 2022
We opened our rehearsal on Wednesday 20 July from 7–9pm to connect with people who love to sing! We were excited that 12 out of the 18 registrants could make it to this event, where they participated in warm-ups, learnt a couple of ditties with us, and enjoyed a short performance from Blue Sky Harmony. Since the event, we've welcomed back singers who are interested in joining our chorus as members. We can't wait to run another Open Night soon, but we always welcome visitors to our rehearsals, so contact us today if you missed out on July 20!
---
Australian National Choral Association July Jamboree
Sat, 16 Jul 2022
On 16 July 2022, we enjoyed a scenic drive to the regional town of Esk for the Australian National Choral Association's July Jamboree – A Musical Esk-apade! Dr Anthony Young was our engaging and extremely knowledgeable presenter/facilitator at the event, which involved choirs from all over the south-east to learn and perform. In the afternoon concert that followed the workshop, we performed two pieces that we learnt during the event and two of our own songs.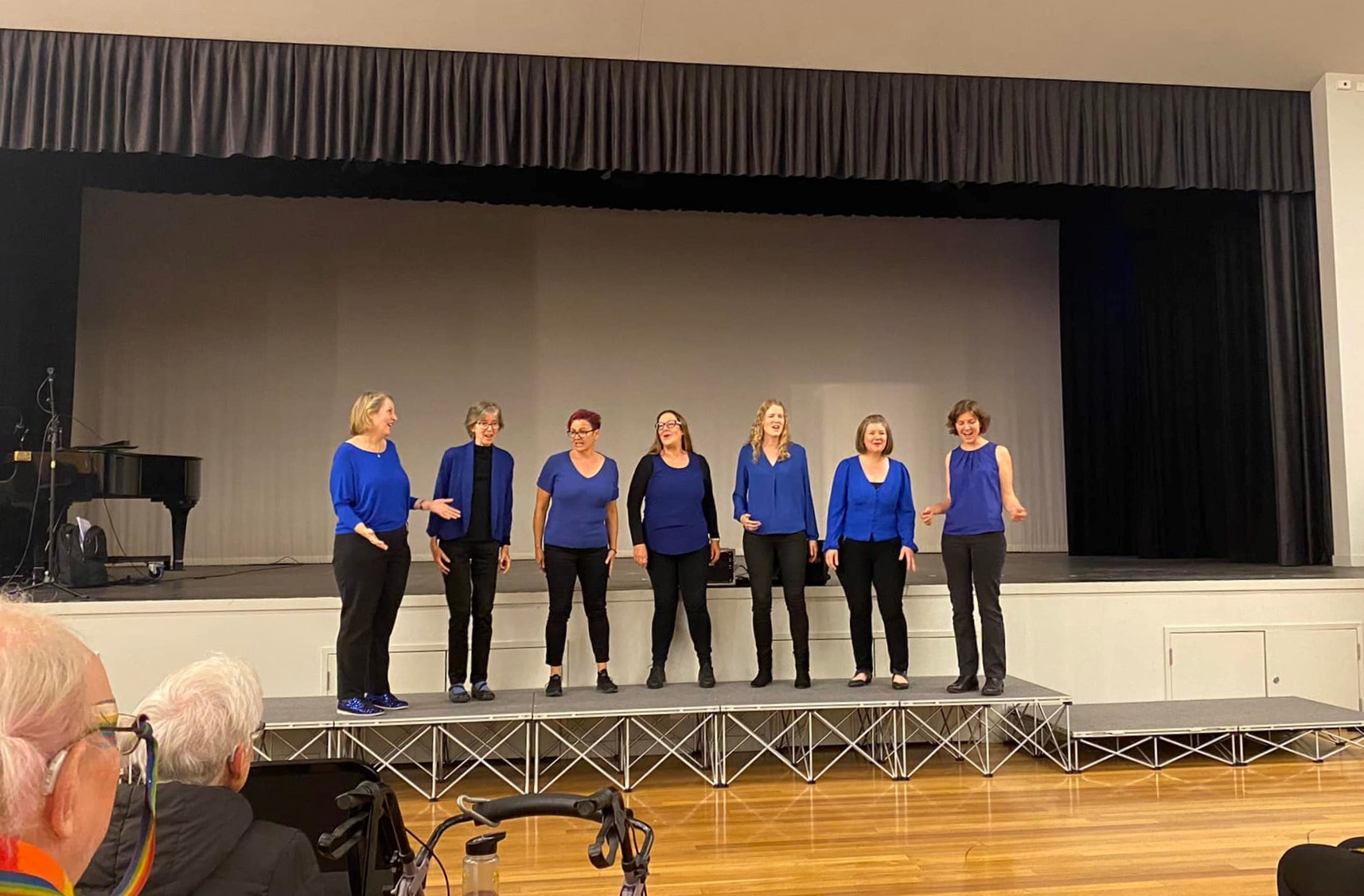 ---
The River City Clippers' 30th Anniversary Concert
Sat, 11 Jun 2022
On 11 June 2022, we were thrilled to perform at the long-awaited 30th anniversary celebration for the Brisbane River City Clippers! This event had been delayed twice due to the pandemic, and it was a fabulous night, with dinner, performances and the sharing of lots of precious memories. As part of the festivities, we performed a barbershop arrangement and a new favourite song that incorporates body percussion.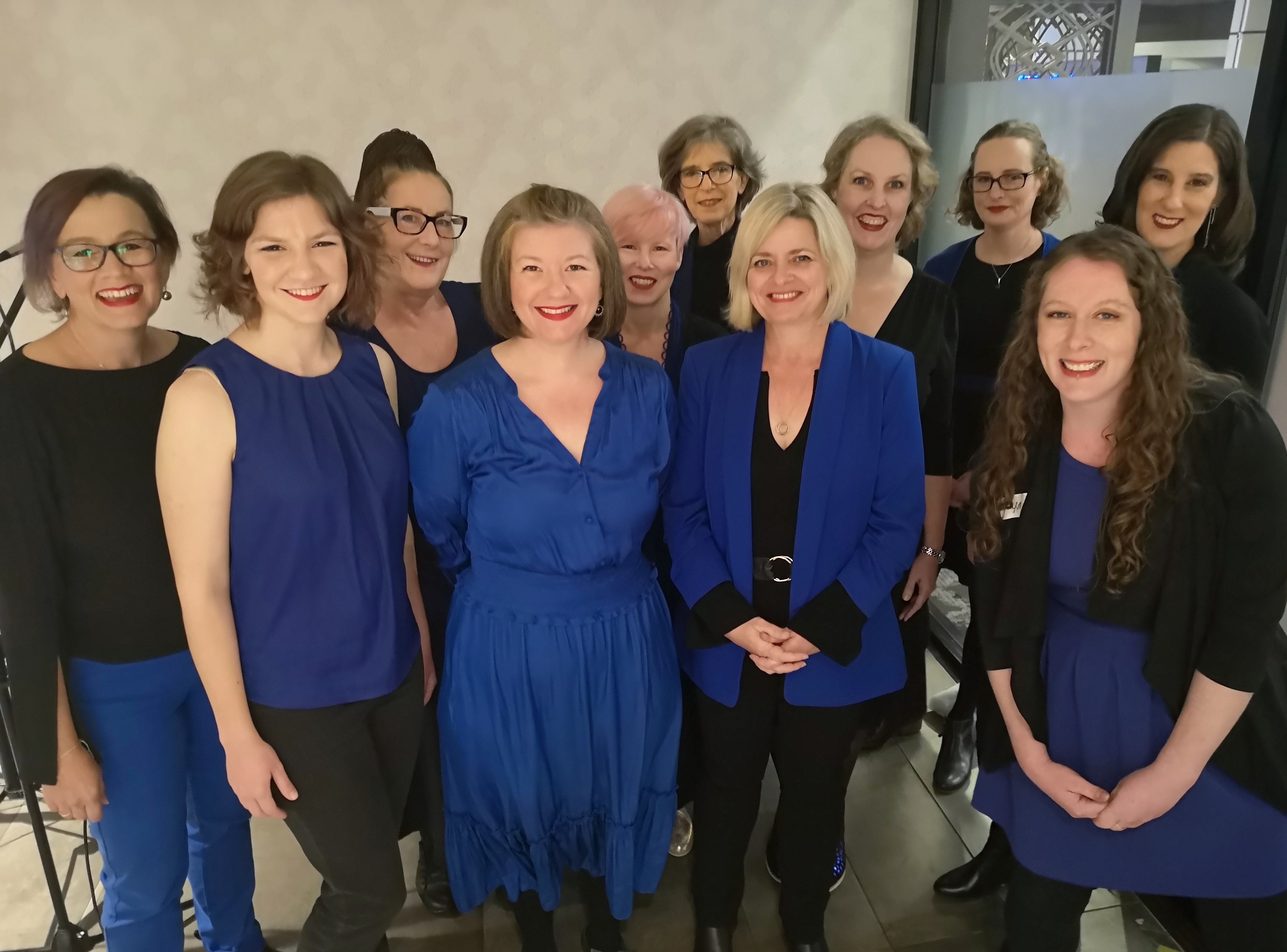 ---
Sweet Adelines Australia Festival
Fri, 20 May 2022 to Sun, 22 May 2022
We had the most wonderful time in Adelaide in May, at the much-anticipated Region 34 Festival! We attended education sessions on gospel and jazz, rehearsed the festival song (Happy Together), sang, danced, caught up with barbershop friends from across Australia, made new friends, saw the sights, ate a lot of delicious food and tried a LOT of wine.
A highlight of the weekend was the Festival Concert, where choruses and quartets performed - you can check out our performance
here
. We are extremely proud of our performance and have received amazing feedback from friends around Australia and the world. We feel extremely fortunate to have had every chorus member at the Festival!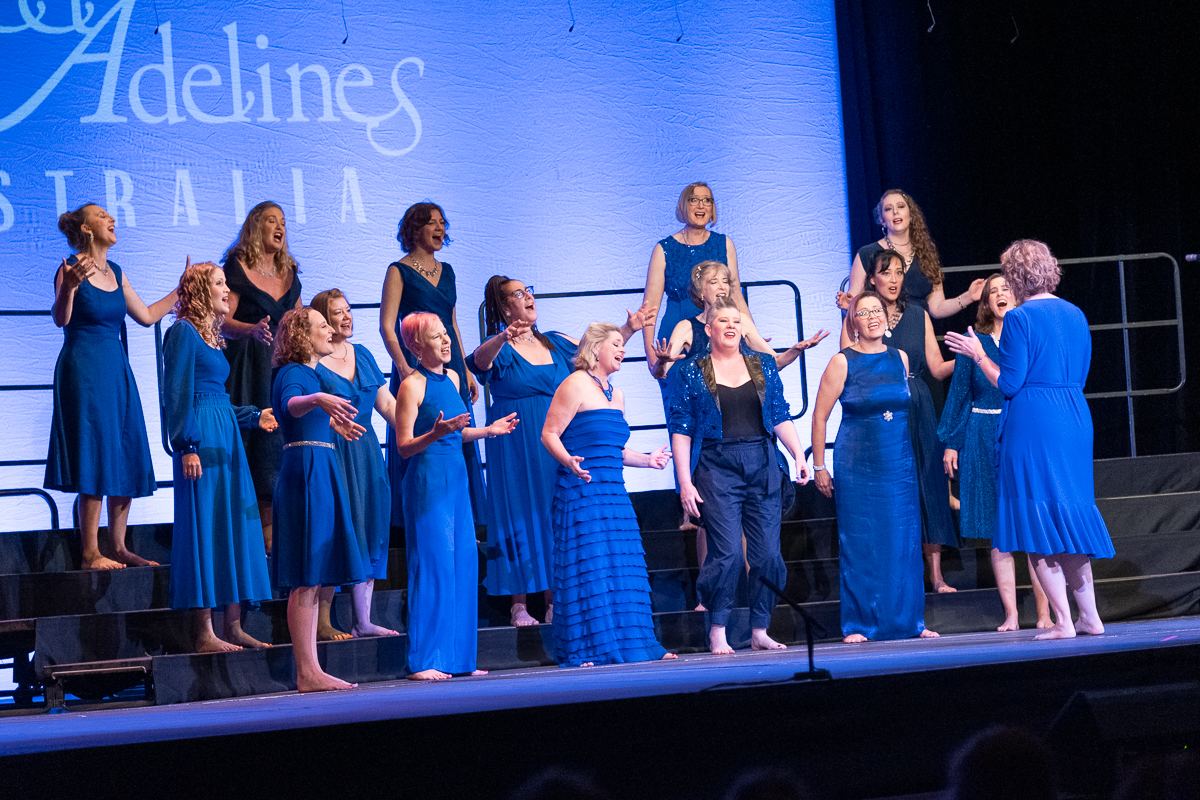 ---
Barbershop Harmony Australia Sunshine Region Competition
Sat, 7 May 2022
We spent Saturday 7 May 2022 at the
Barbershop Harmony Australia
Sunshine Region Convention - it was a massive day, with an 8am arrival and 11pm departure for some! We won the invitational division with a score of 71.7 with 11 singers on stage, and were excited to be invited to perform in the afternoon A Cappella Concert and evening Showcase of Champions. We are proud that our chourus won the invitational division by a significant margin.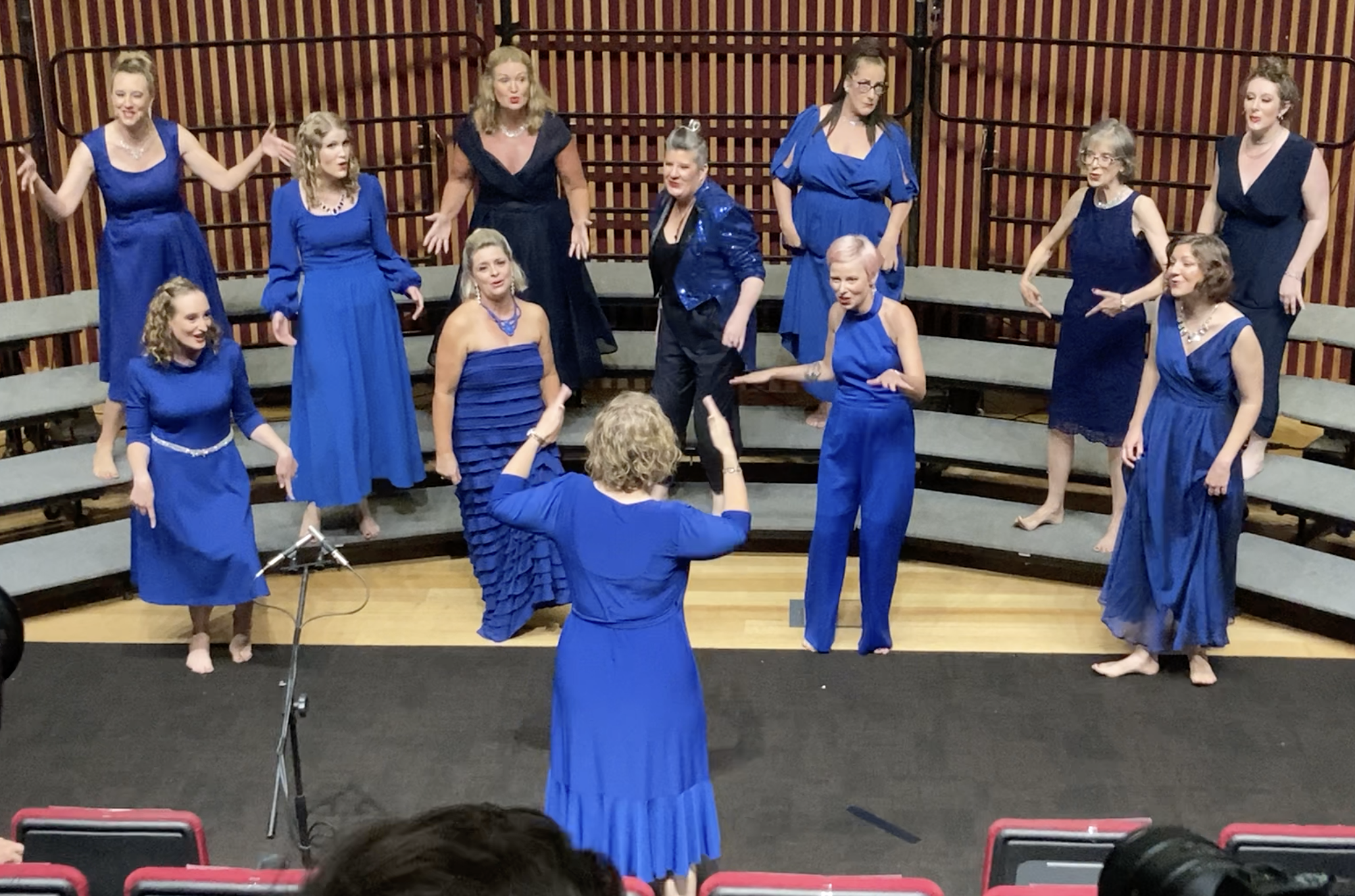 ---
Family and Friends Mini-Concert
Wed, 4 May 2022
We had a great time at our free Family and Friends Mini-Concert in May 2022! We performed a range of repertoire for an audience of around 50 people. The show also featured Luminous Quartet and Sweet Steel (aka our awesome bari, Sharon).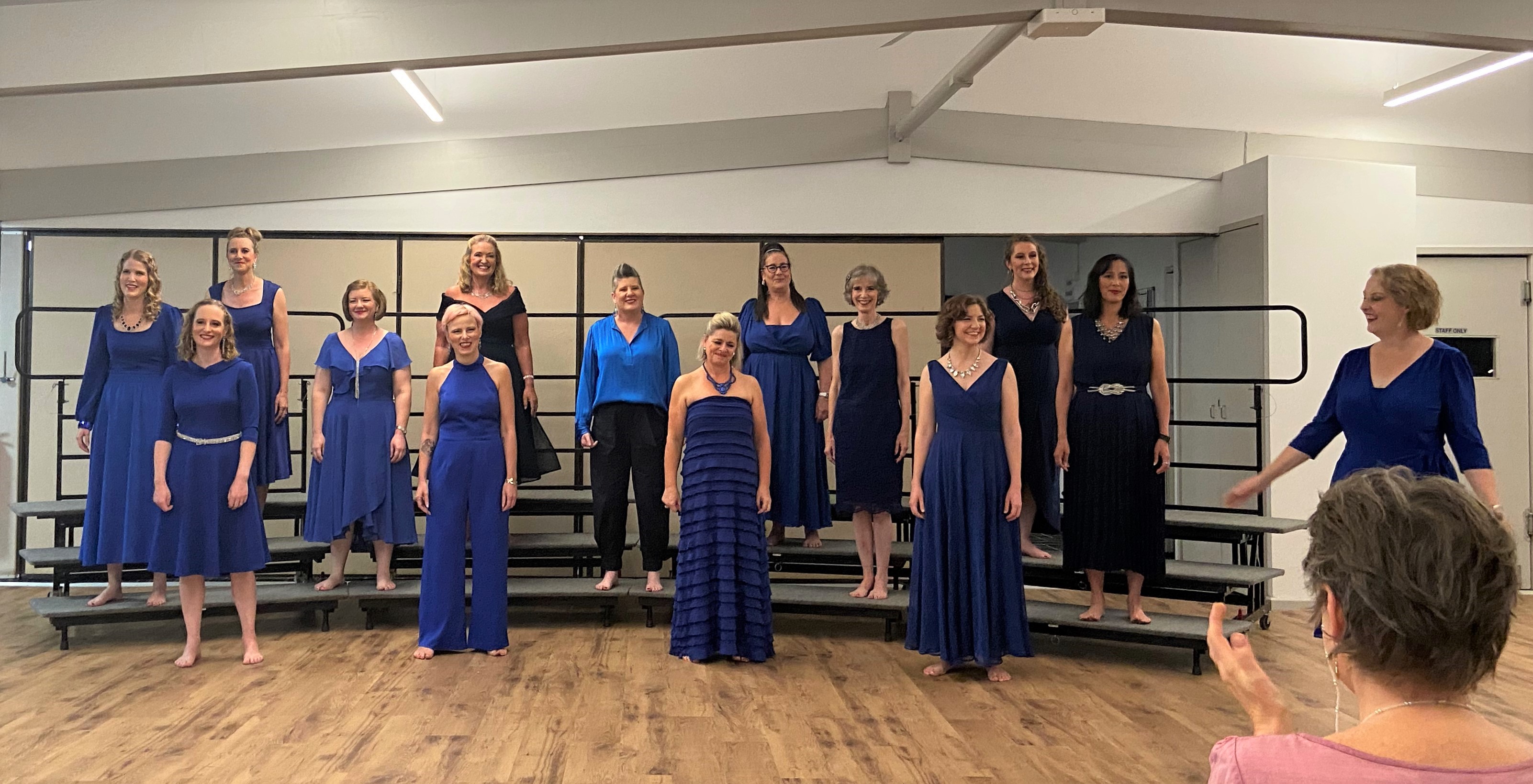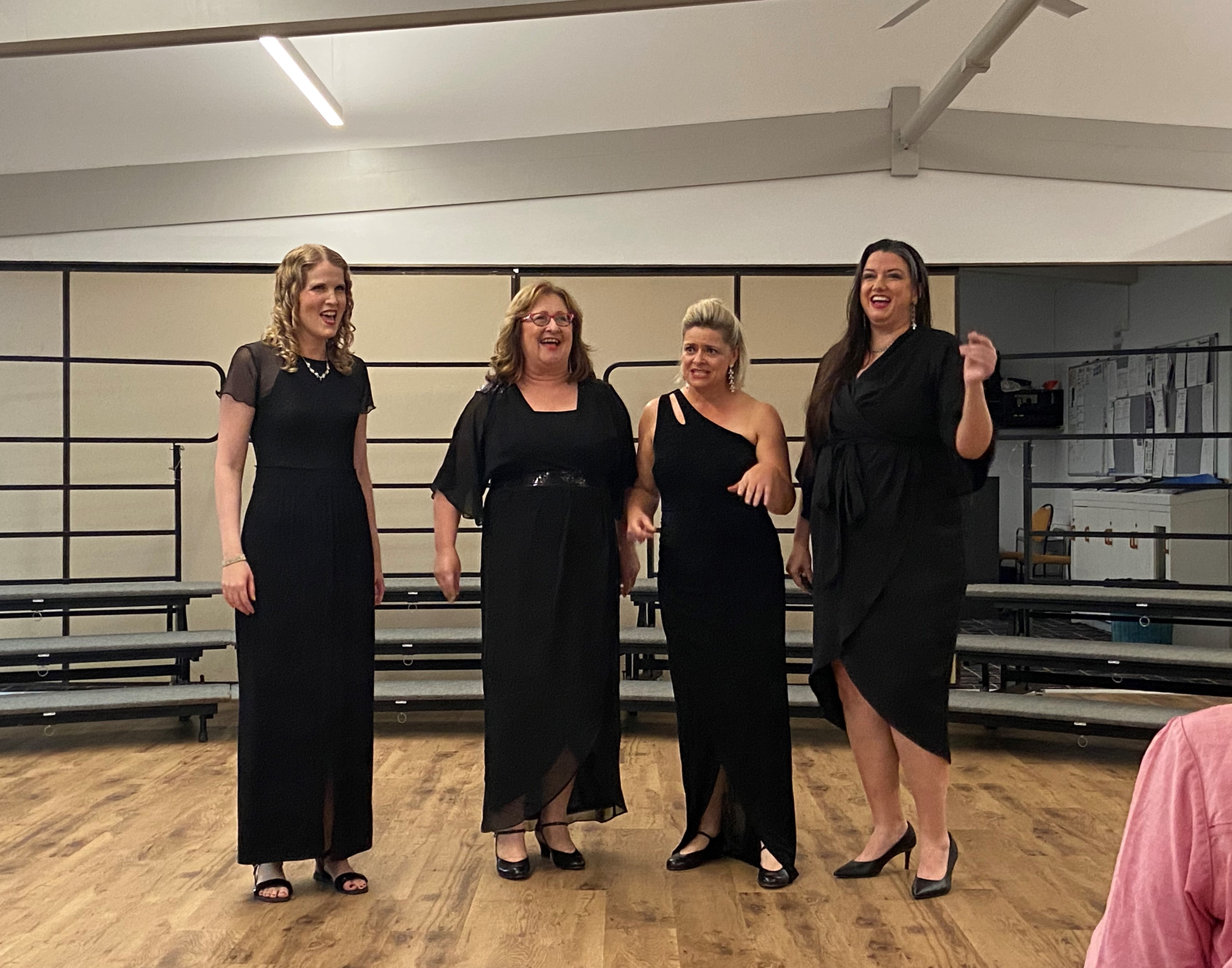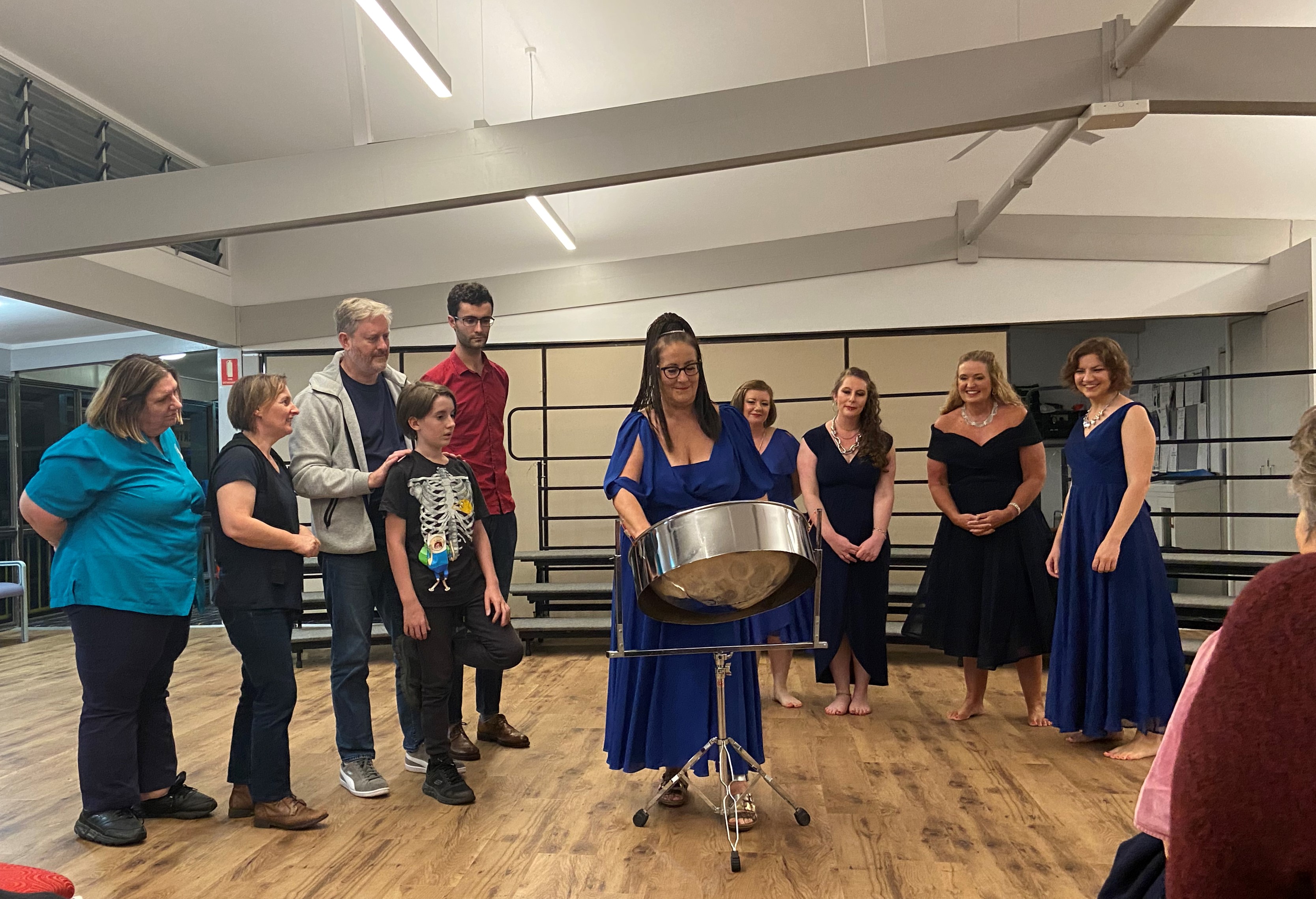 ---
Everton Volunteer Awards 2021
Sun, 14 Nov 2021
On 14 November 2021, we performed at the Everton Volunteer Awards, hosted by
Tim Mander MP - State Member for Everton
. We had a wonderful time entertaining the crowd of award recipients and their supporters. Amazing volunteers like these make our community a much better place!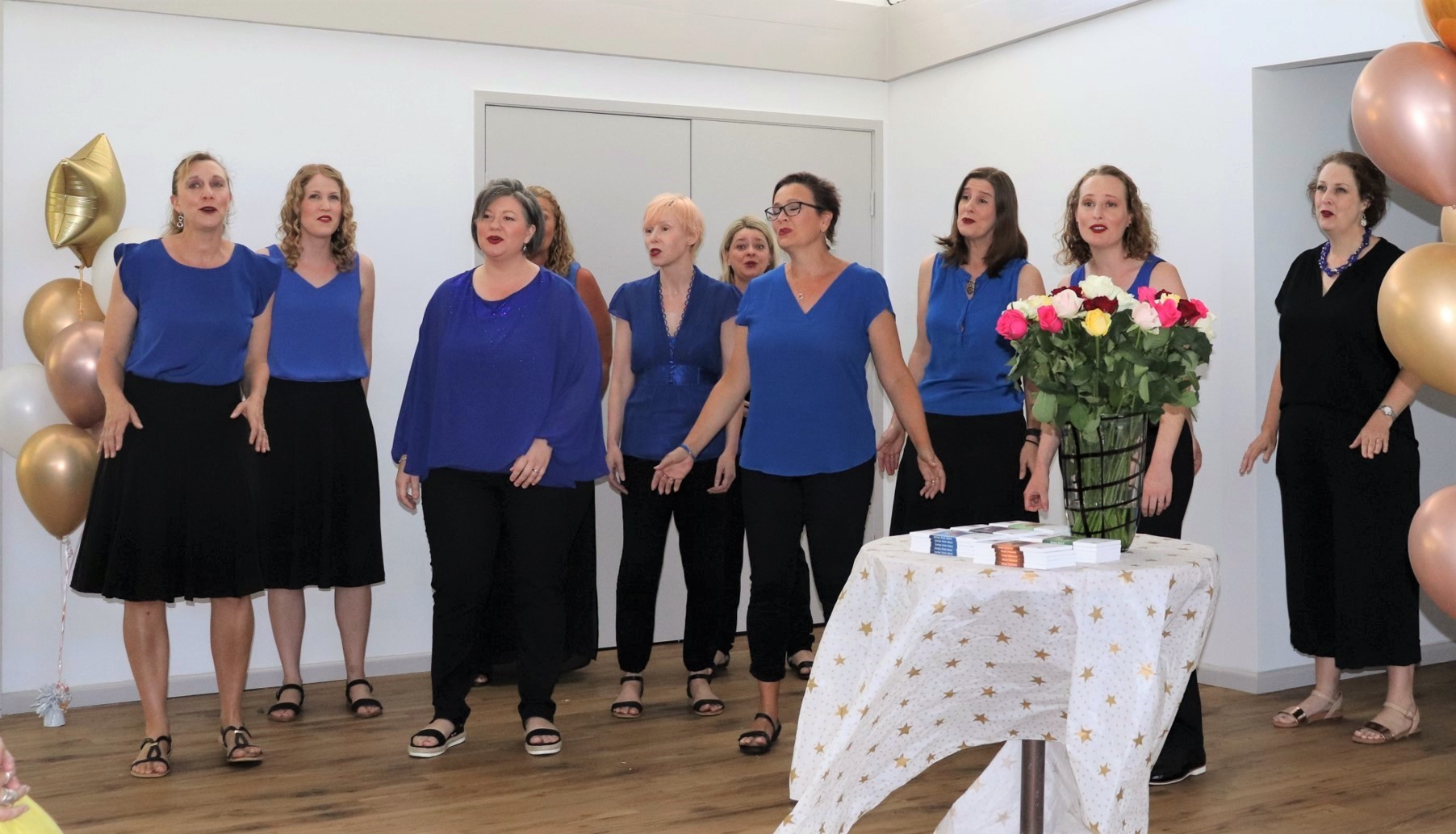 ---
A Cappella Open Night and Showcase
Wed, 20 Oct 2021
On 20 October 2021 we ran our second A Cappella Open Night and Showcase event at Everton Park Bowls and Community Club. We were excited that 14 guests registered for this free event, and look forward to seeing some of these singers in future - hopefully some will become chorus members! Keep an eye out for information on our next open night.
---
A Cappella Open Night and Showcase
Wed, 14 Jul 2021
Shortly after moving to Everton Park Bowls and Community Club, we welcomed members of our new community to our A Cappella Open Night and Showcase. We had more than 20 registrants, and despite the mask-wearing requirements that were brought in shortly before the event, we had an excellent turn-out on the night. A great time was had by all, and a small number of visitors decided to take part in the audition process. We can't wait to run another open night and showcase!
---
Barbershop Harmony Australia Sunshine Region Convention
Fri, 21 May 2021 to Sun, 23 May 2021
Blue Sky Harmony performed at our first barbershop convention in May 2021. We took out second place in our division and received the third-highest score of the entire competition! One of our quartets - Luminous - made their debut competition performance, coming second in their division. We are extremely proud of our achievements over the weekend, and loved catching up with other singers from the local barbershop community.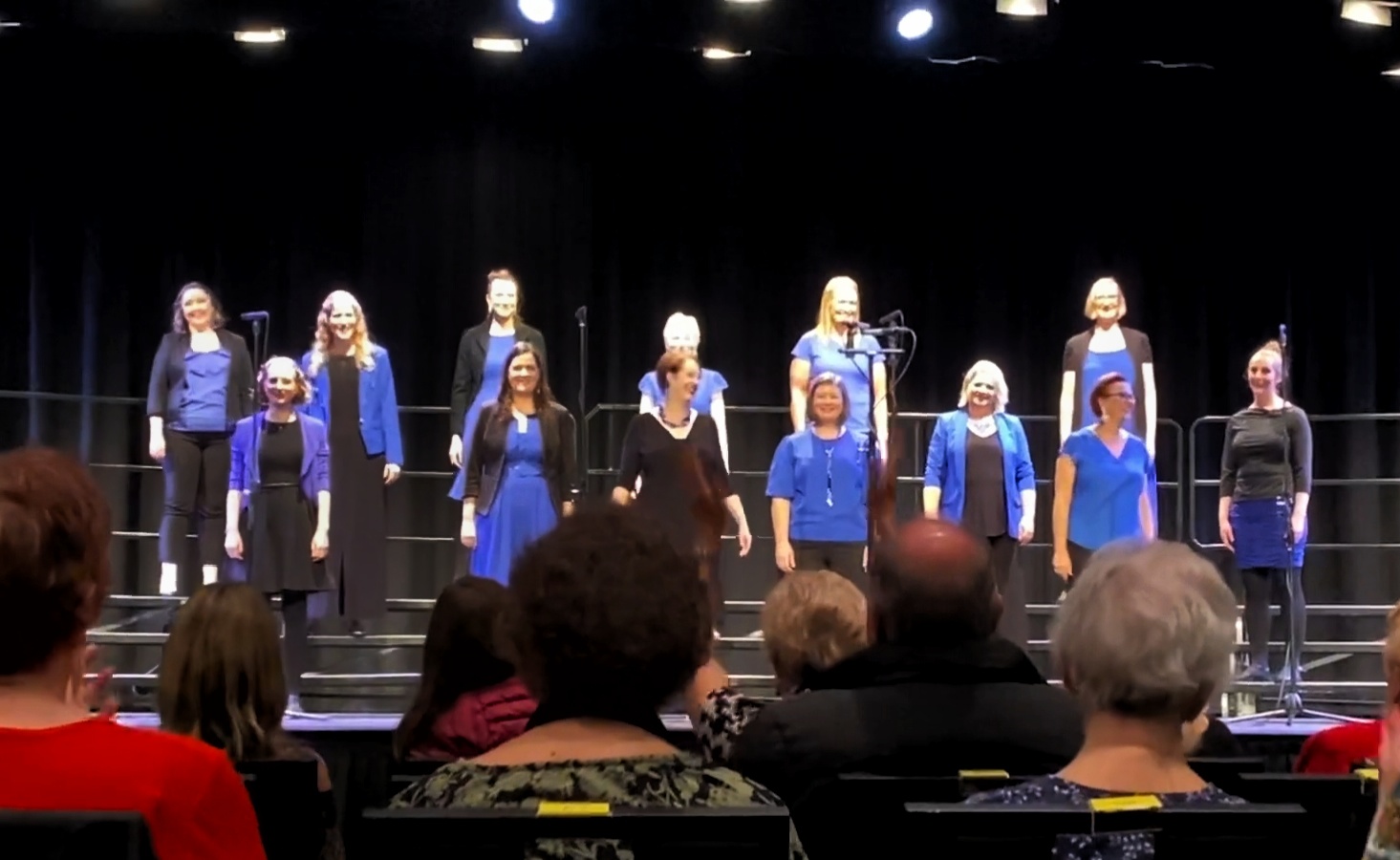 ---
Queen Street Mall Christmas Performances
Thu, 24 Dec 2020
We were thrilled to be part of Christmas on Queen – a series of pop-up performances in Queen Street Mall. Over five dates in December, we sang for twenty 30-minute sets in different parts of the mall! Not only did this allow us to bring Christmassy vibes to shoppers and passers-by, but it also brought us together with other local artists. We loved seeing the other choirs and dancing groups performing over the course of the month – there is so much talent in this city!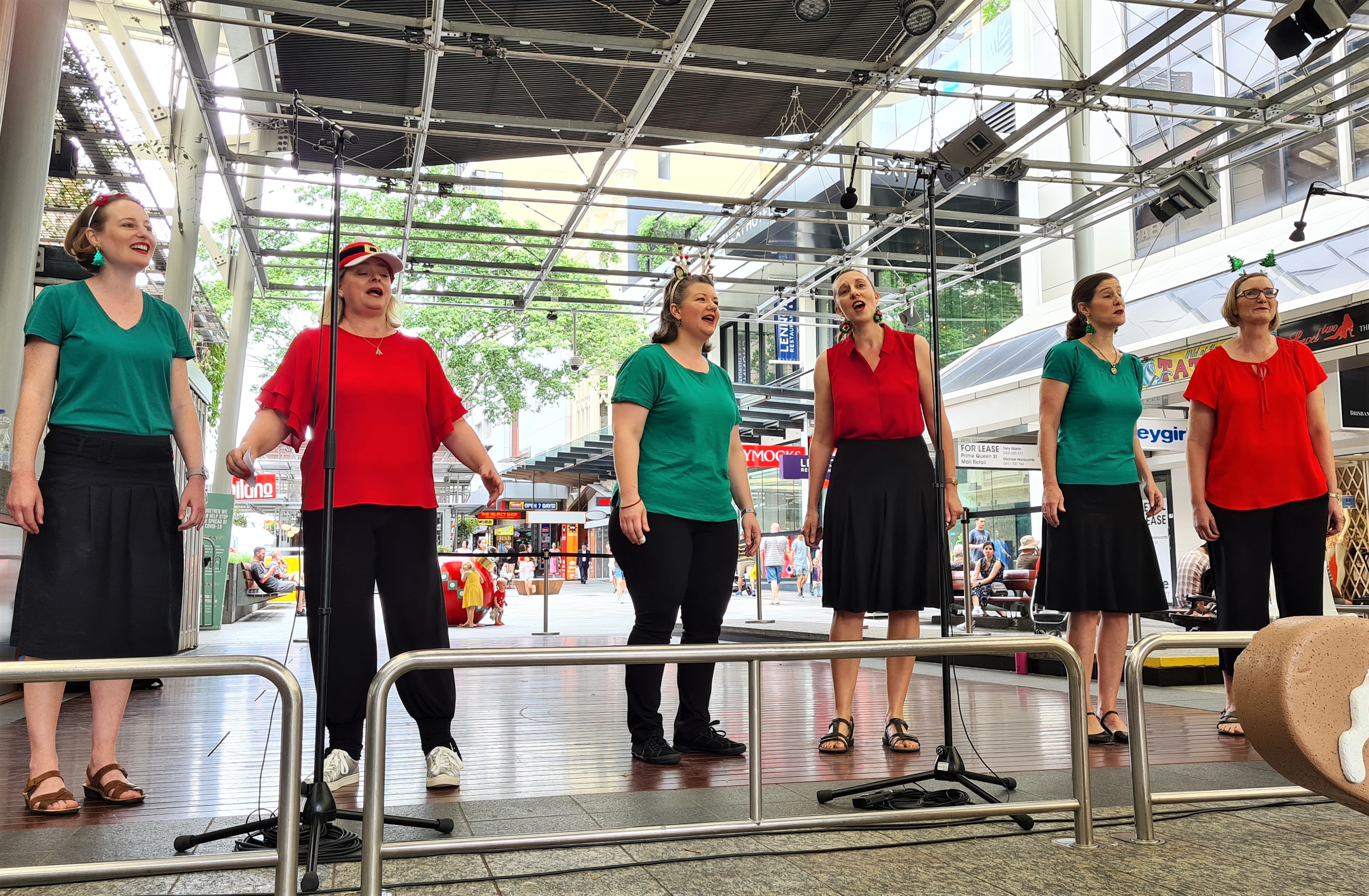 ---
The Lounge Jazz Club Performance
Thu, 27 Feb 2020
Blue Sky Harmony had a fantastic evening performing at The Lounge's 'Jazz Thursdays' event for a wonderfully engaged audience. Many thanks to Art Deco Dance Orchestra for the invitation to sing between their sets. We were thrilled to receive the following feedback from band leader Joe Howman:
"We were blown away with your harmonies and heartfelt performance. The arrangements were interesting, novel and beautifully executed. We had excellent feedback from the audience and the venue's management. The Blue Sky Harmony performance contributed to making the night a big hit. In fact my sax player said to me, 'How can we follow that?'."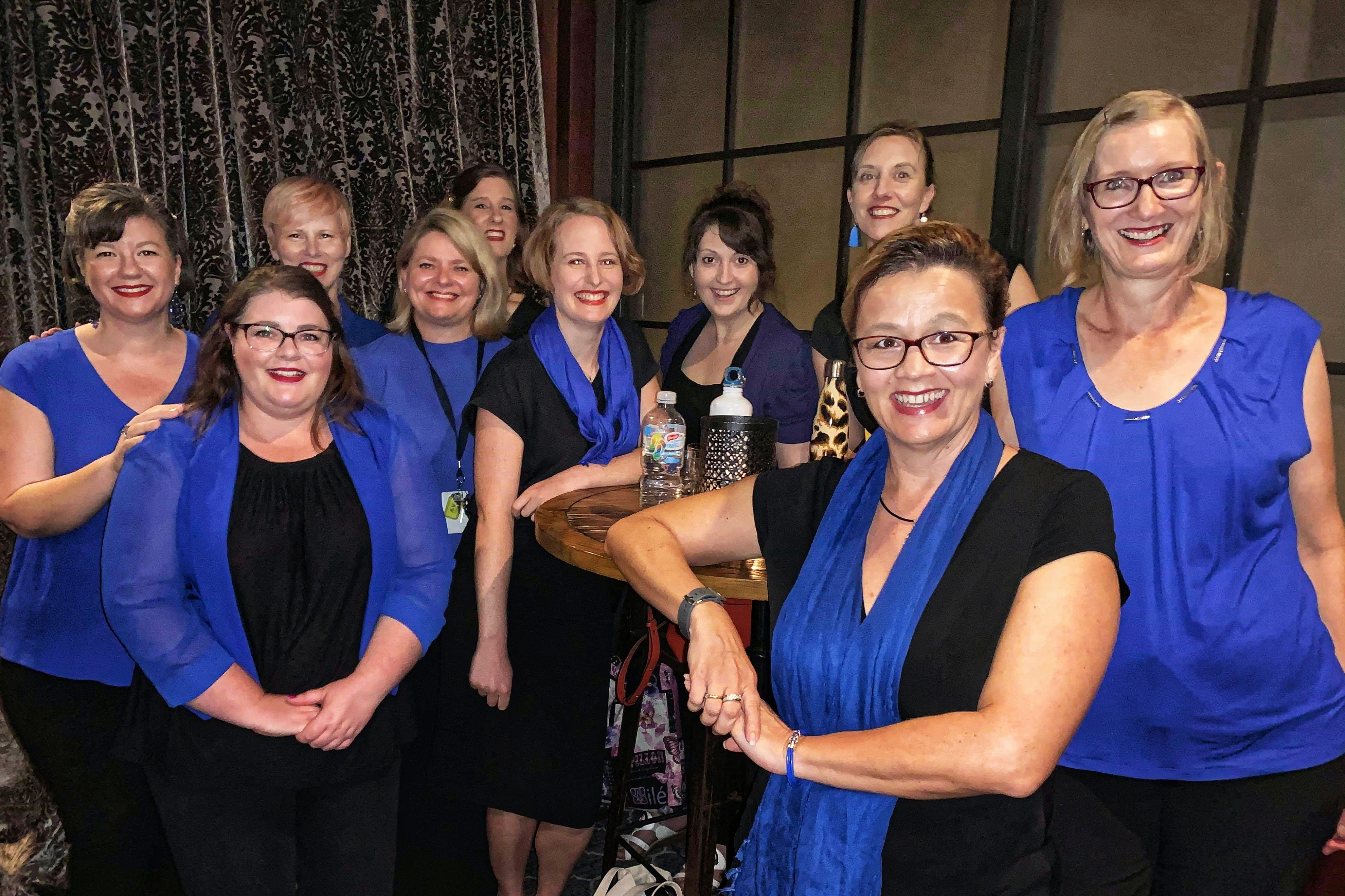 ---
Scarborough Christmas Carols - Scarborough Beach Park
Sun, 8 Dec 2019
This celebration of the festive season was run by Moreton Bay Region Industry and Tourism in partnership with Moreton Bay Regional Council. We performed Christmas songs for members of the local community at Scarborough Beach Park, Landsborough Avenue, on Sunday 8th of December 2019.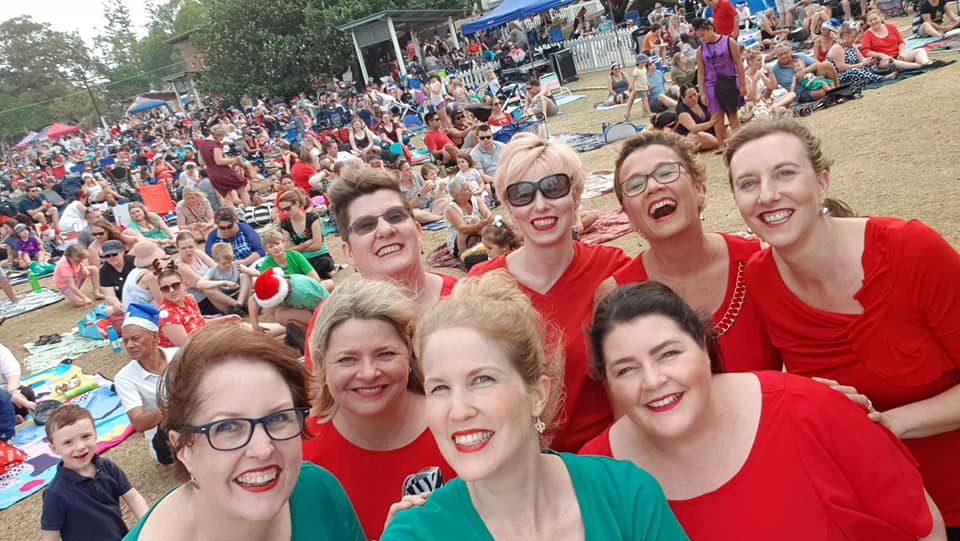 ---
Blue Sky Harmony Christmas Concert
Thu, 5 Dec 2019
Friends and family joined Blue Sky Harmony and our special guests for an evening of music to kick-start the festive season! The concert included traditional and contemporary carols, sung by our chorus, quartets, and participants in our recent workshop. Audience members even had a chance to join in the singing!
This event was supported by the Lord Mayor's Community Fund and the Councillor for Northgate Ward.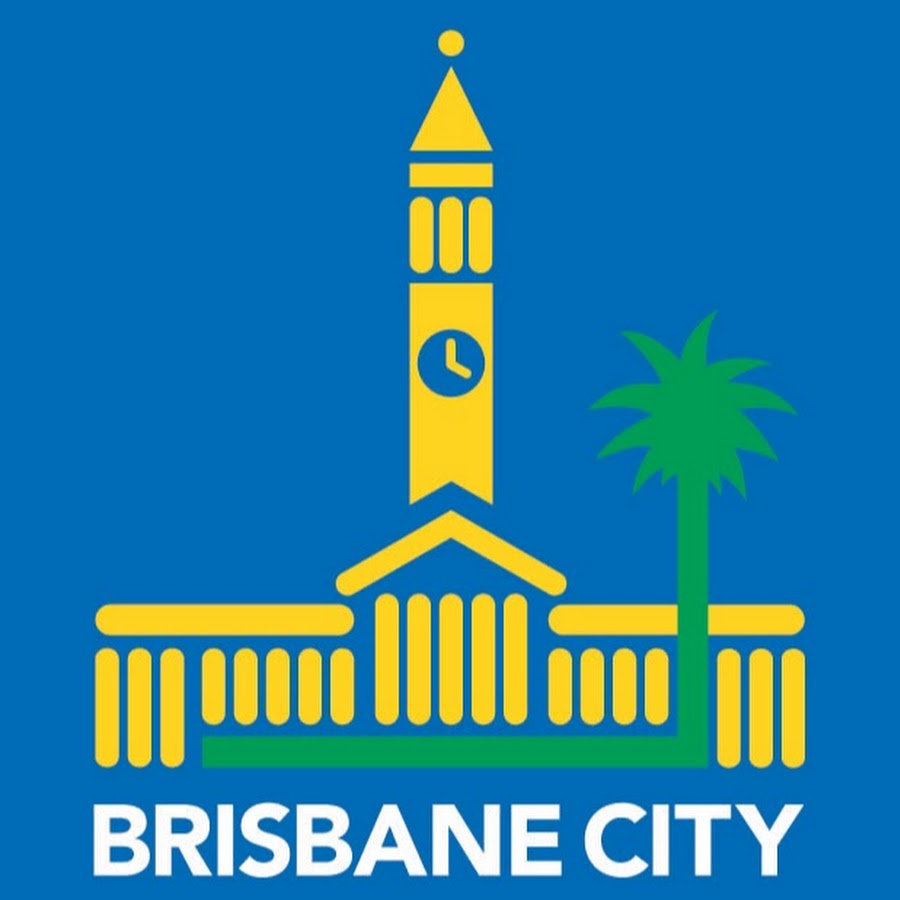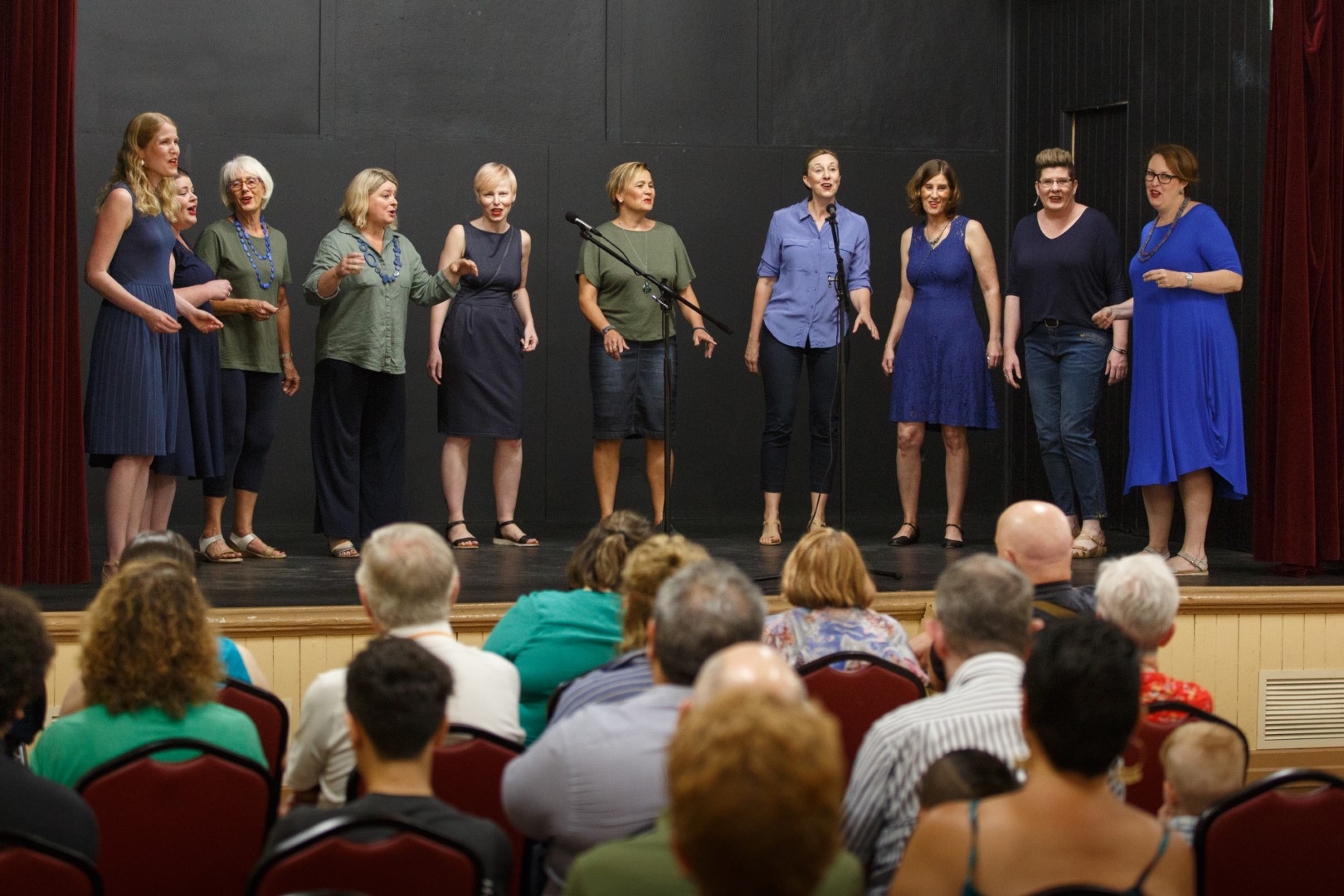 ---
Hawthorne Garage Christmas Carols
Sun, 1 Dec 2019
Blue Sky Harmony performed at this community Christmas Carols event on Sunday 1st of December 2019. Shortly after our set, Santa arrived! It was a fun event for the whole family.