Sharing the joy of singing
Throughout November, Blue Sky Harmony was excited to welcome 15 women to a series of introductory workshops on a cappella singing. Participants came to the workshops with a range of levels of singing experience, from long-time choristers to complete newbies, and the lessons had something for everyone. Each week, we focused on a different skill area and worked on learning three festive songs.

The workshop's finale was our Christmas concert on 5th December, which had an audience of more than 40 supportive family members and friends. Many of our workshop participants took the opportunity to showcase the results of their efforts, joining us on stage for three songs. The final song - a Christmas carol medley - had a surprise twist... kazoos! It was a fun finish to a wonderful few weeks of learning.

Members of Blue Sky Harmony thoroughly enjoyed getting to know the workshop participants, and we hope that some have been inspired to do more singing in future. There is a choir out there for everyone! We believe that a creative outlet is so important to have - it allows for self expression, facilitates learning, and builds confidence. Our chorus looks forward to running further a cappella workshops in 2020, so we can encourage more women to get back into singing.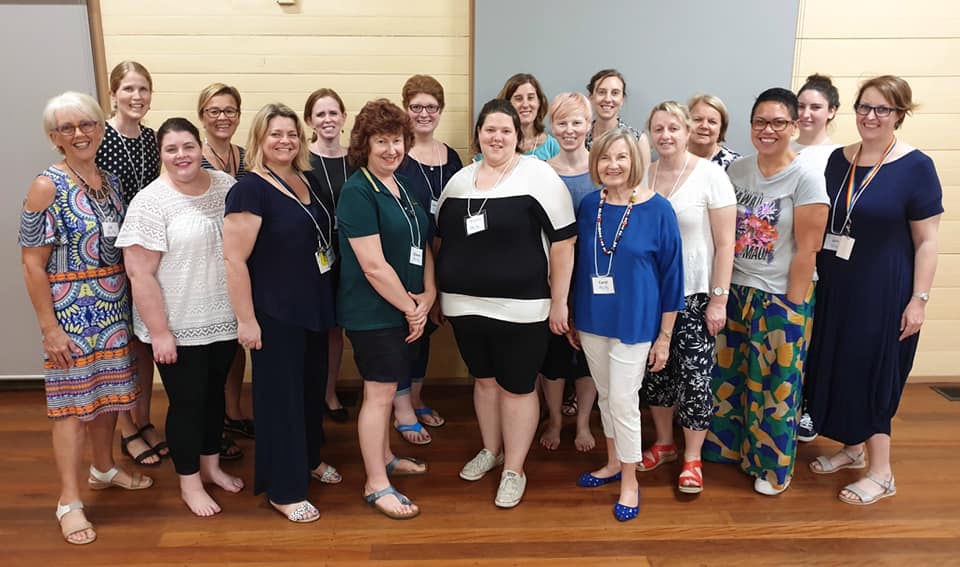 Some of the Festive Season Singing Workshop participants, with Blue Sky Harmony members

Featured image: The finale of our Christmas concert - a carol medley with kazoos!