Blue Sky Harmony Music Team Attends Director Training Weekend
Last weekend was the Sweet Adelines Australia Directors' School in Sydney, which was attended by more than 100 musical directors, assistant directors and visual team leaders from all over Australia - and even some from New Zealand! The special guest faculty was Cy Wood, who has worked a an actor, producer, special events coordinator, and creative director, as well as coaching barbershop. Cy has significant experience in the area of showmanship, helping tie together the music, lyrics, singing and expression to create honest and moving performances.

In addition to Cy's coaching, members of the Sweet Adelines Australia Regional Education Faculty presented classes such as: How to Teach, Inspire and Lead; The Truth About Resonance; and Conducting Skills. There were targeted networking sessions in which registrants were grouped according to their roles in their choruses - very valuable for sharing stories, techniques and strategies.

Blue Sky Harmony's Musical Director, Julie, and Assistant Director, Jess, had a wonderful time learning new skills and networking with musical leaders from other choirs. Jess was invited to lead physical warm-ups one morning, and she had the whole room getting Uptown Funky! What a great way to share some Blue Sky Harmony joy with other Sweet Adelines.

At our first rehearsal following Directors' School, we heard about some of Cy's teachings and we look forward to incorporating them into our songs. Thank you to Sweet Adelines Australia for putting on this amazing educational event every year, so our directors can continue to grow and learn, and bring back new ideas to our chorus.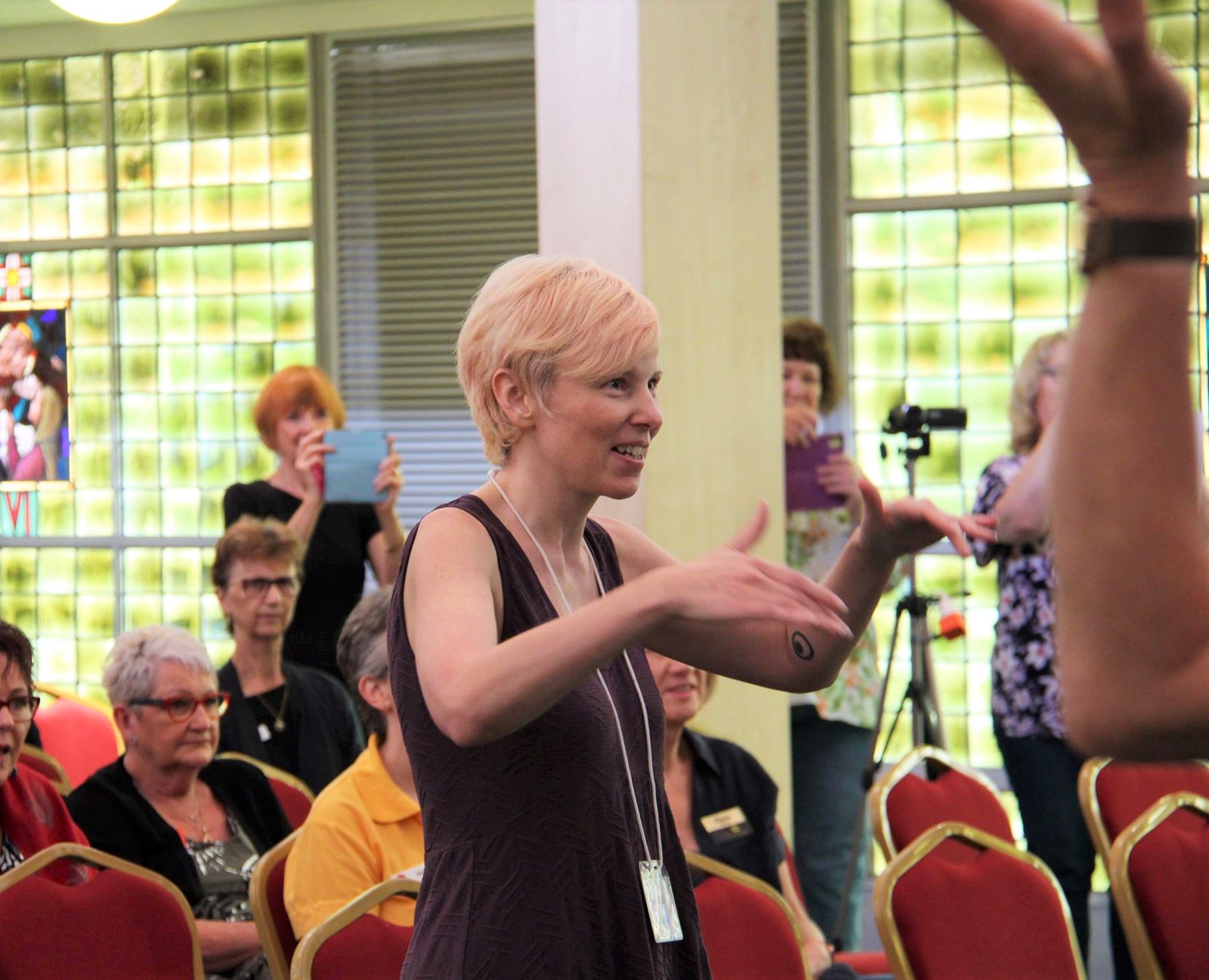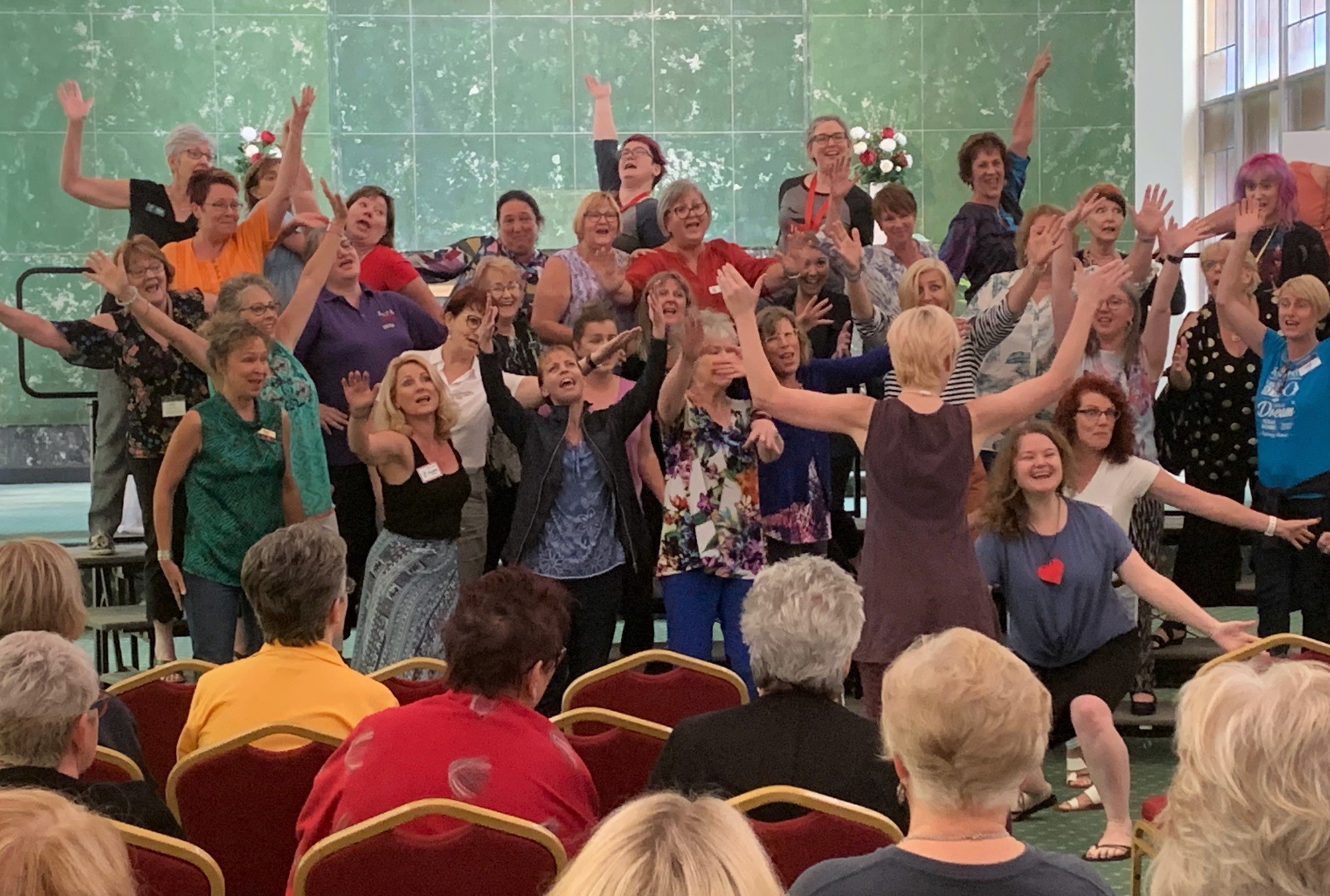 Jess getting some valuable conducting feedback A small chorus of attendees being directed by Jess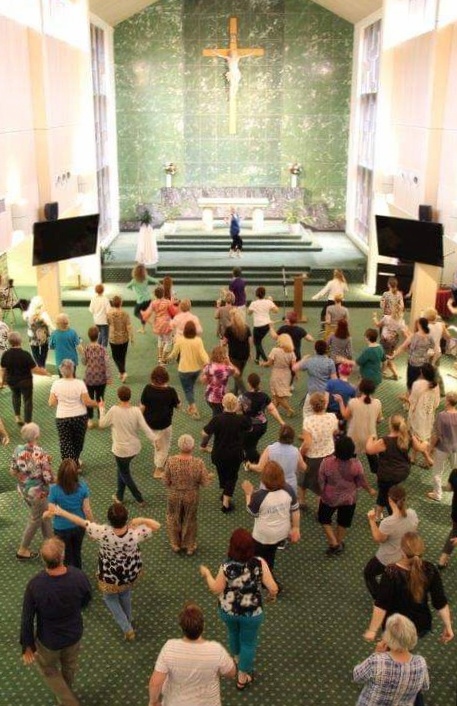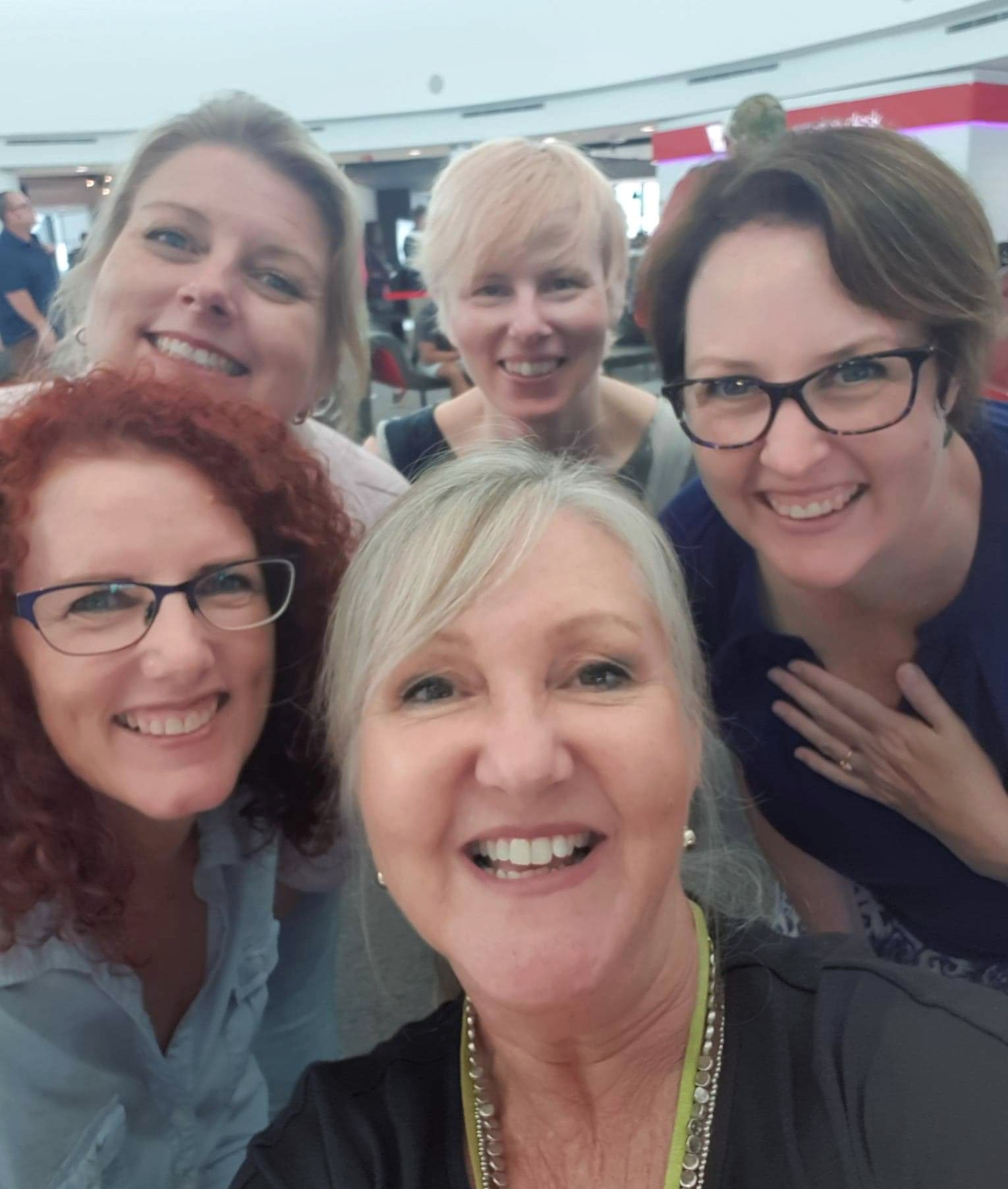 Physical warm-ups - Blue Sky Harmony style Our directors traveled to Sydney with musical leaders from
Redland Rhapsody Chorus, which is based in Alexandra Hills


Featured image: Julie, Cy and Jess at Directors' School