Thursday Nights Well Spent!
We've had a lovely break from rehearsals since the 12th of December, but we couldn't resist the opportunity for a couple of get-togethers during our 'time off'. First, we headed to the Hamilton Hotel for their regular Thursday night karaoke night - this time with a Christmas theme! We thoroughly enjoyed watching some talented and entertaining singers hit the stage, and we even chatted to a few people about our awesome little a cappella group.

We performed songs by a range of artists, from Sam Smith to Belinda Carlisle, The Pointer Sisters, Duffy, and ABBA. The audience of fellow singers was extremely supportive, and loved the choreo that baritones Suzi and Kate threw into their rendition of 'Waterloo'. We hope to return for another round of karaoke in future!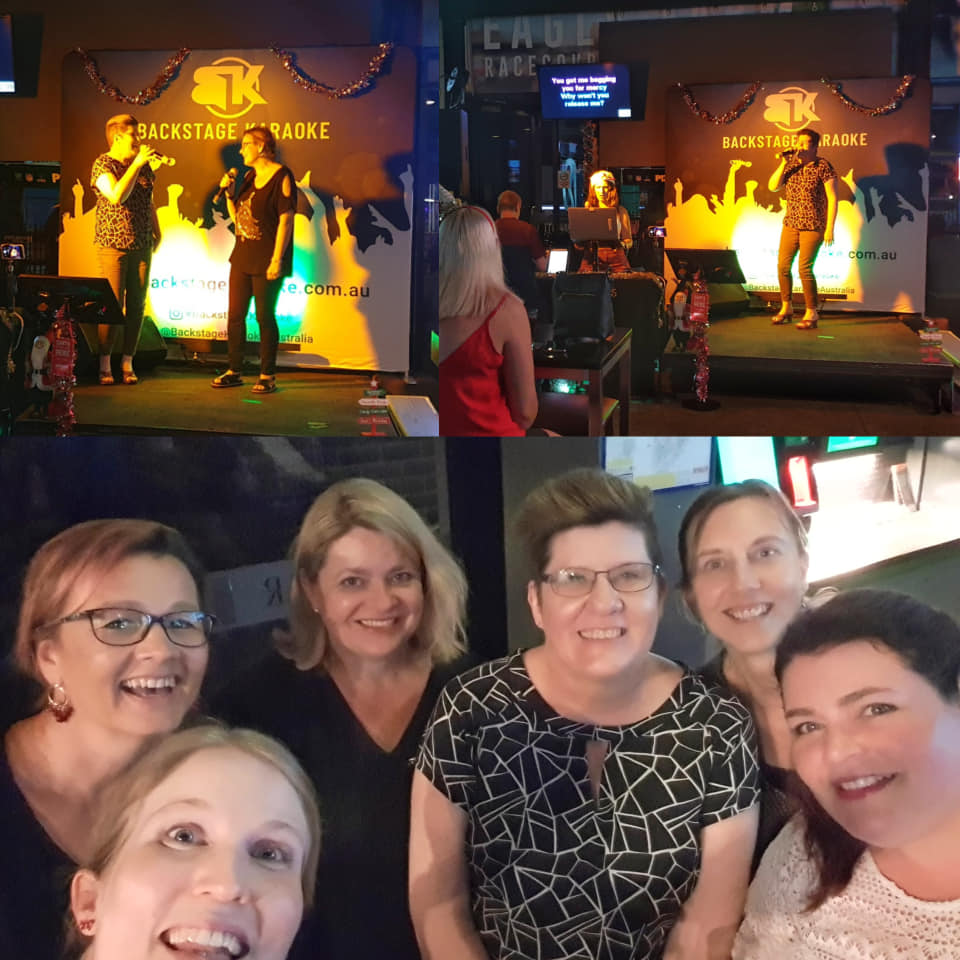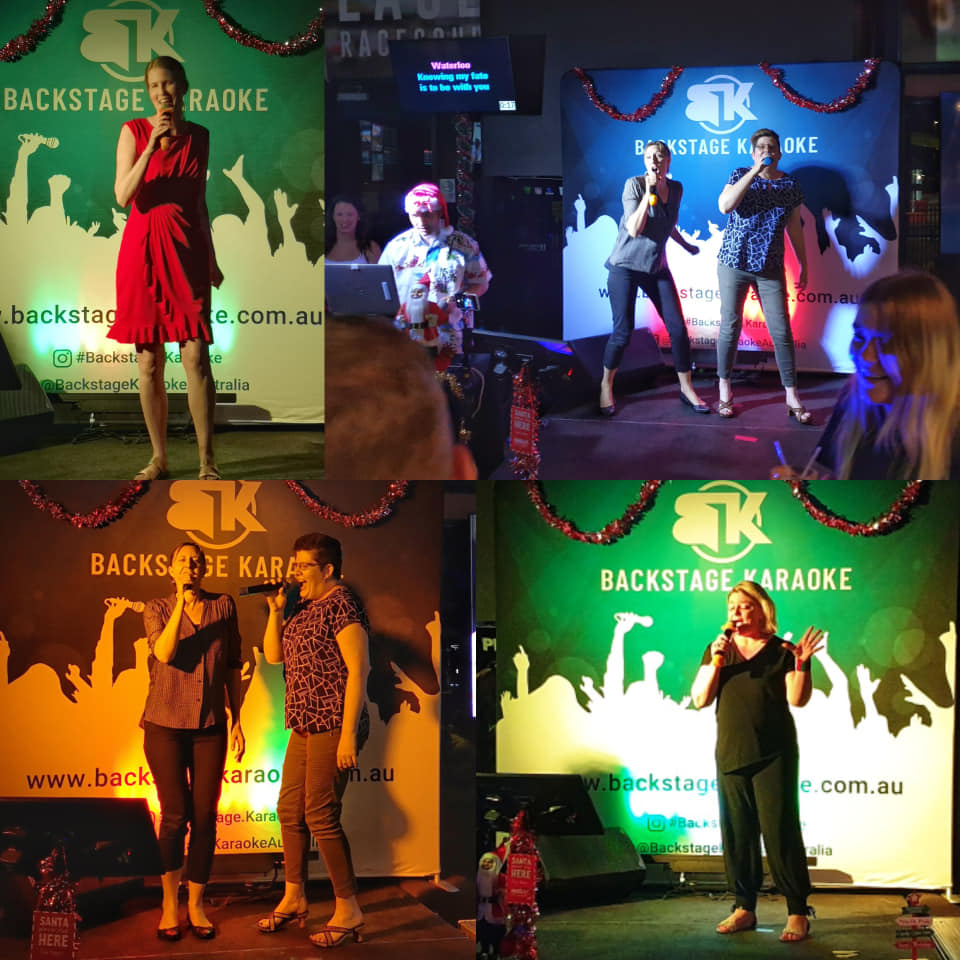 Karaoke time! Blue Sky Harmony members at the Hamilton Hotel's Christmas karaoke night

Another activity that we don't have a chance to do often is head out for late-night shopping. We didn't quite do that, but we had a lovely dinner at Chermside to start off the year. Next week, we're back at rehearsals!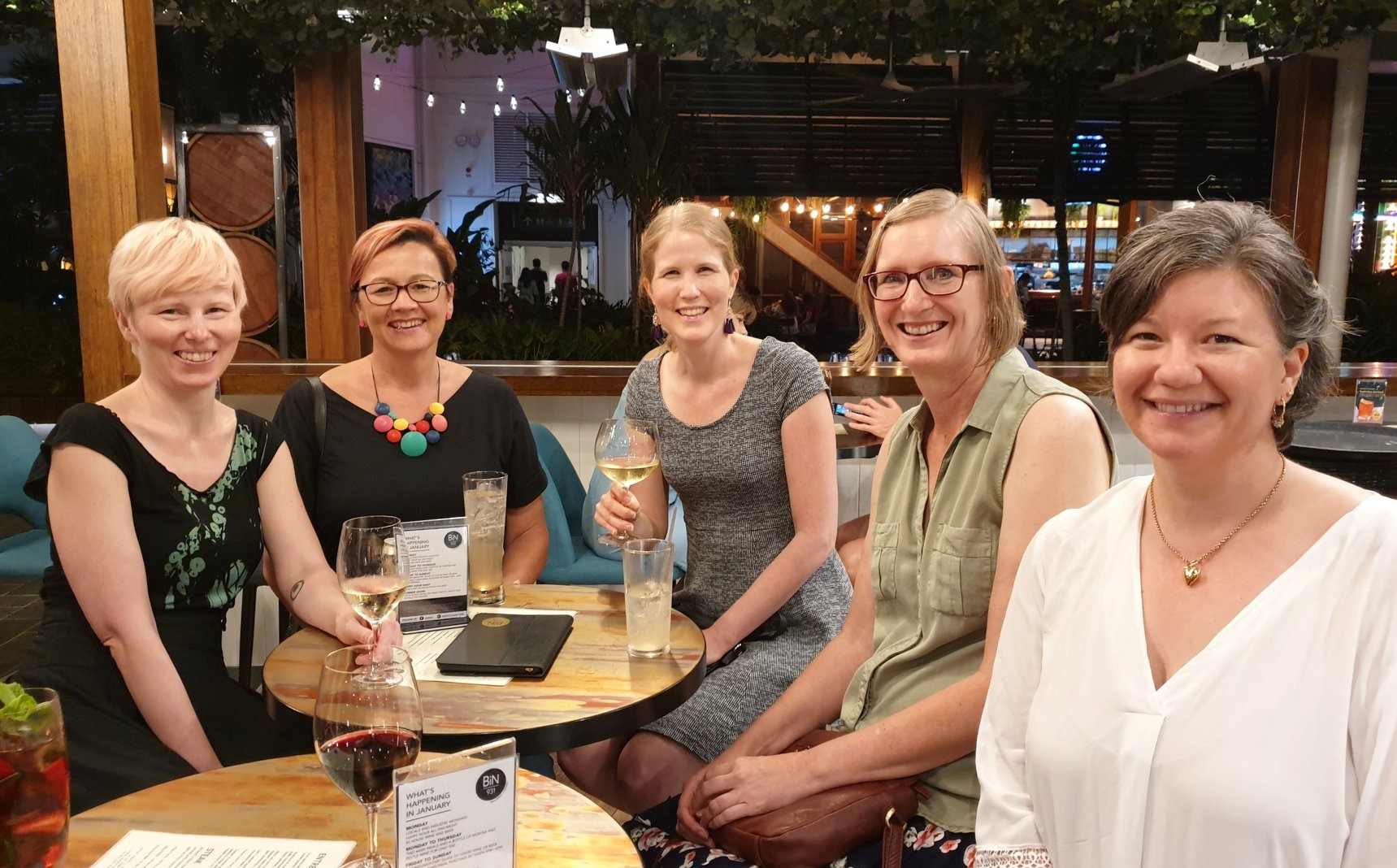 A sneaky drink and a chat after a lovely dinner to start the new year

There is so much to look forward to this year for Blue Sky Harmony. We can't wait to have our first retreat, our first trip to the Sweet Adelines Australia convention and competition, and also charter as a chorus within Sweet Adelines International - a worldwide organisation of barbershop singers.

It's wonderful to be part of a choir like ours, in which a shared love of singing can lead to long-lasting friendships. We hope to make many more friends in 2020 - come visit us at a rehearsal any time!