Honing our Craft in the Mountains
We felt very lucky last weekend to spend the weekend at The Ridge at Maleny, working on our competition songs and also taking some time to connect as a chorus. Coach Glenda Lloyed travelled up from Canberra to join us in the stunning surrounds of Booroobin, and we are so appreciative of the support she continues to provide to our choir.

Not only did Glenda help us in unifying our vocal production (by ditching any unnecessary vocal manipulation), she also arranged a stunning new ending for our contest ballad, and switched up some of the chords in other sections of the song. We can't wait to sing it for our family, friends, and fellow barbershoppers!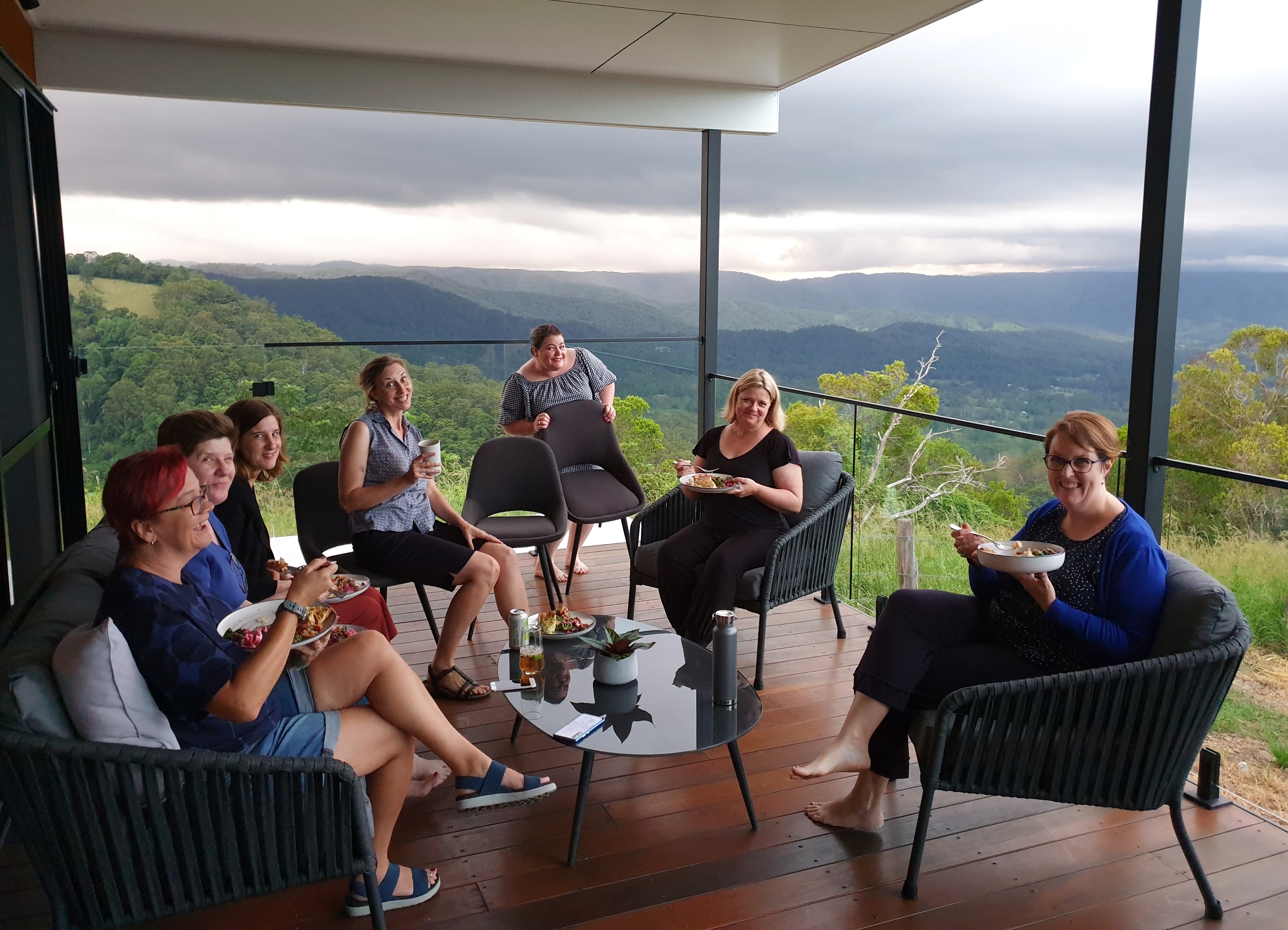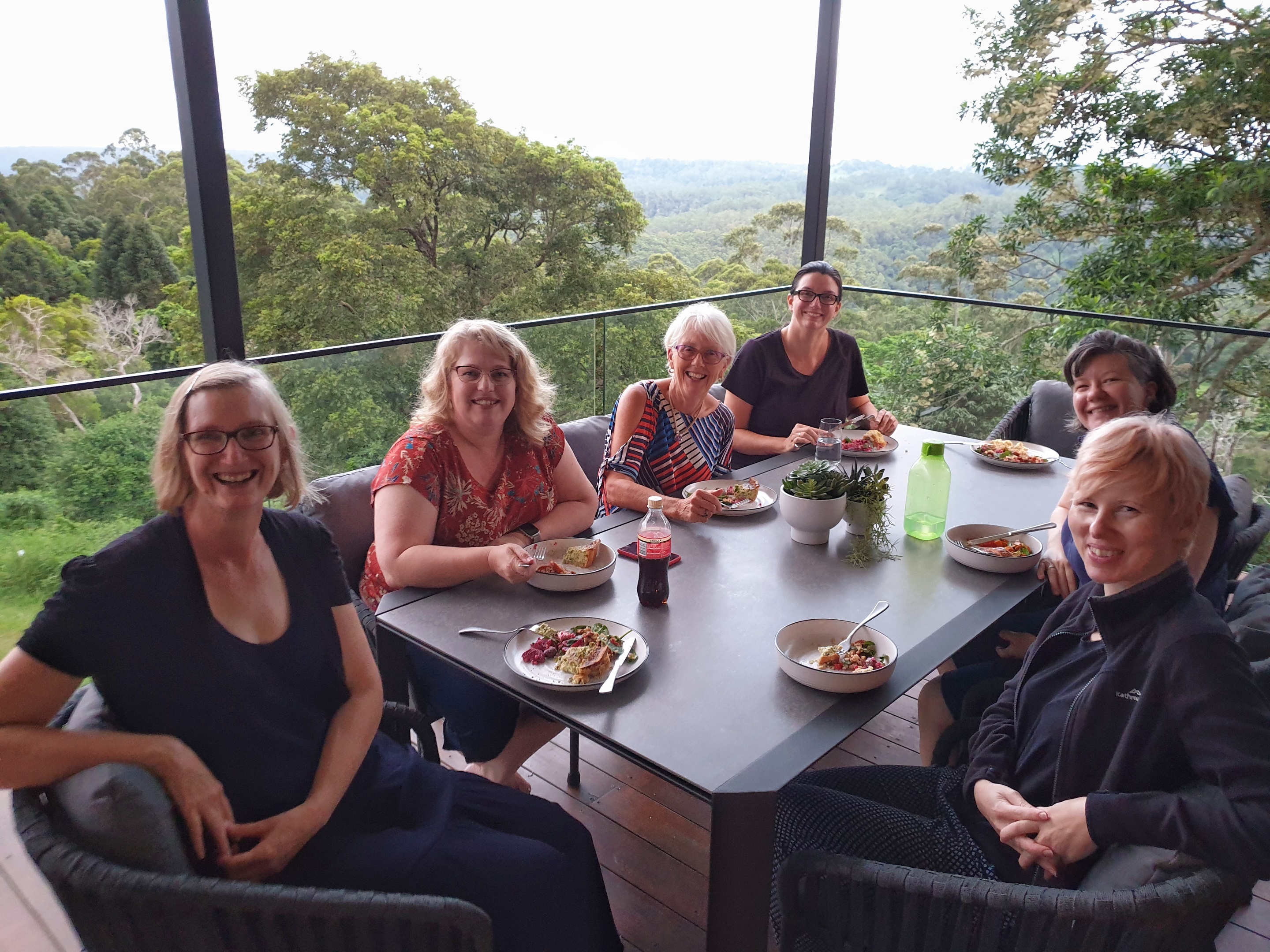 Aside from some glorious singing, we were thankful for the opportunity to relax with a few drinks and some delicious food while we took in the sweeping mountain views. There was quartetting, guitar sing-alongs, and a bit of group 'tagging' (where one person teaches the end of a song - the tag - in four parts). We have a very talented group!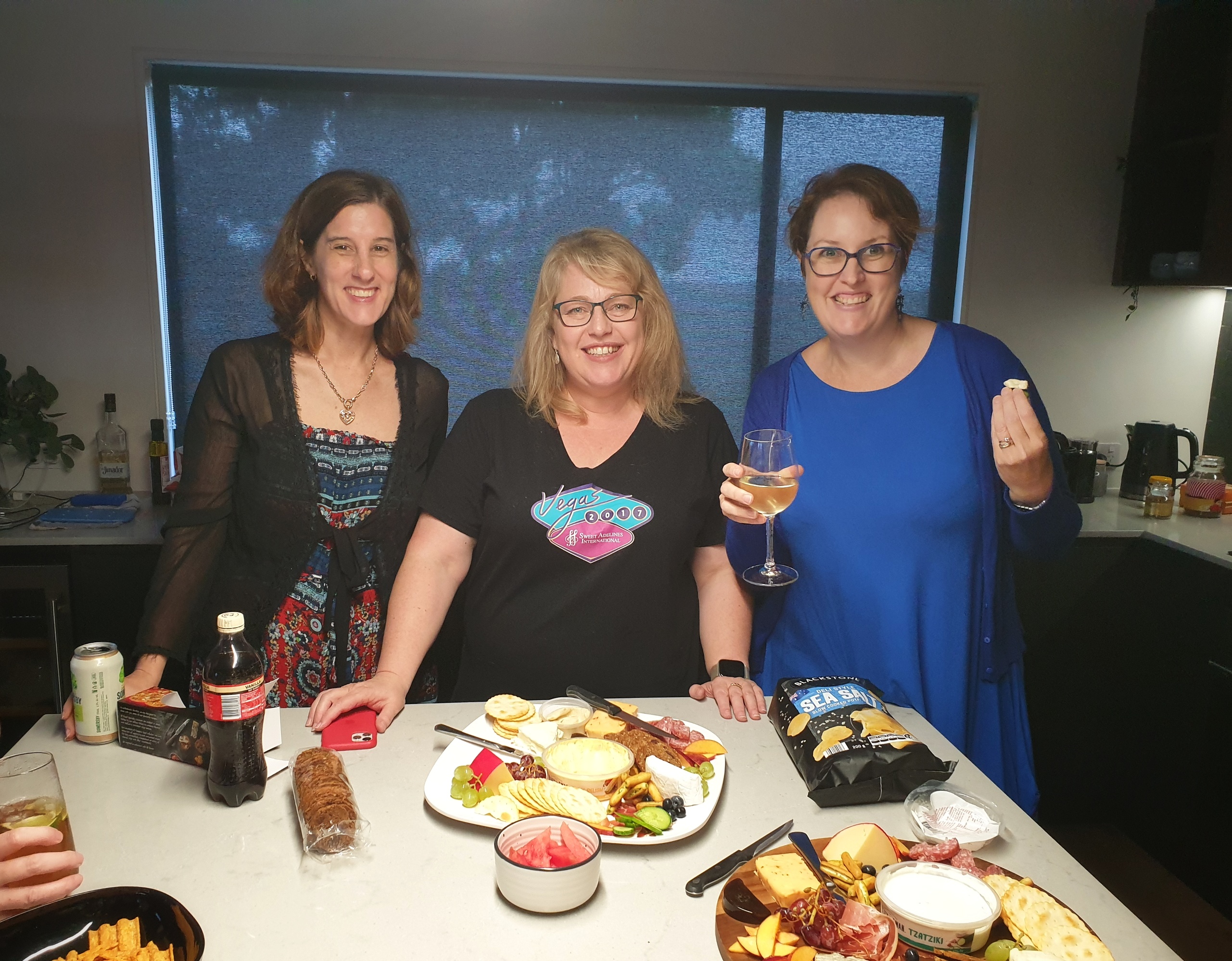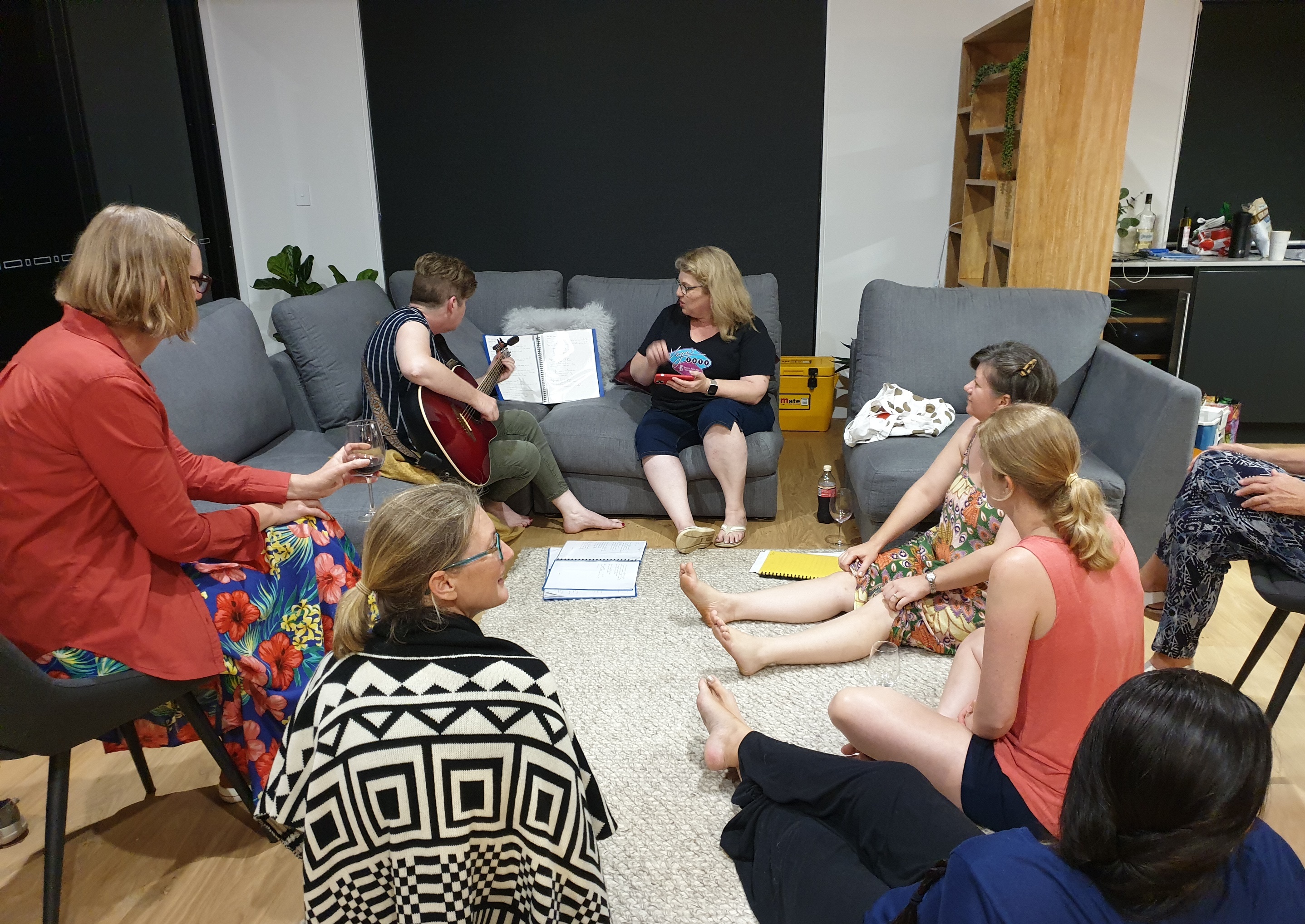 The Sunday of our retreat fell on International Women's Day, so we decided to mark the occasion with a flash-mob! We headed to the markets in Maleny, sang Glenda's fabulous arrangement of the iconic Helen Reddy anthem 'I Am Woman', and then we disappeared as quickly as we'd arrived! We then held a celebratory lunch at Hotel Maleny.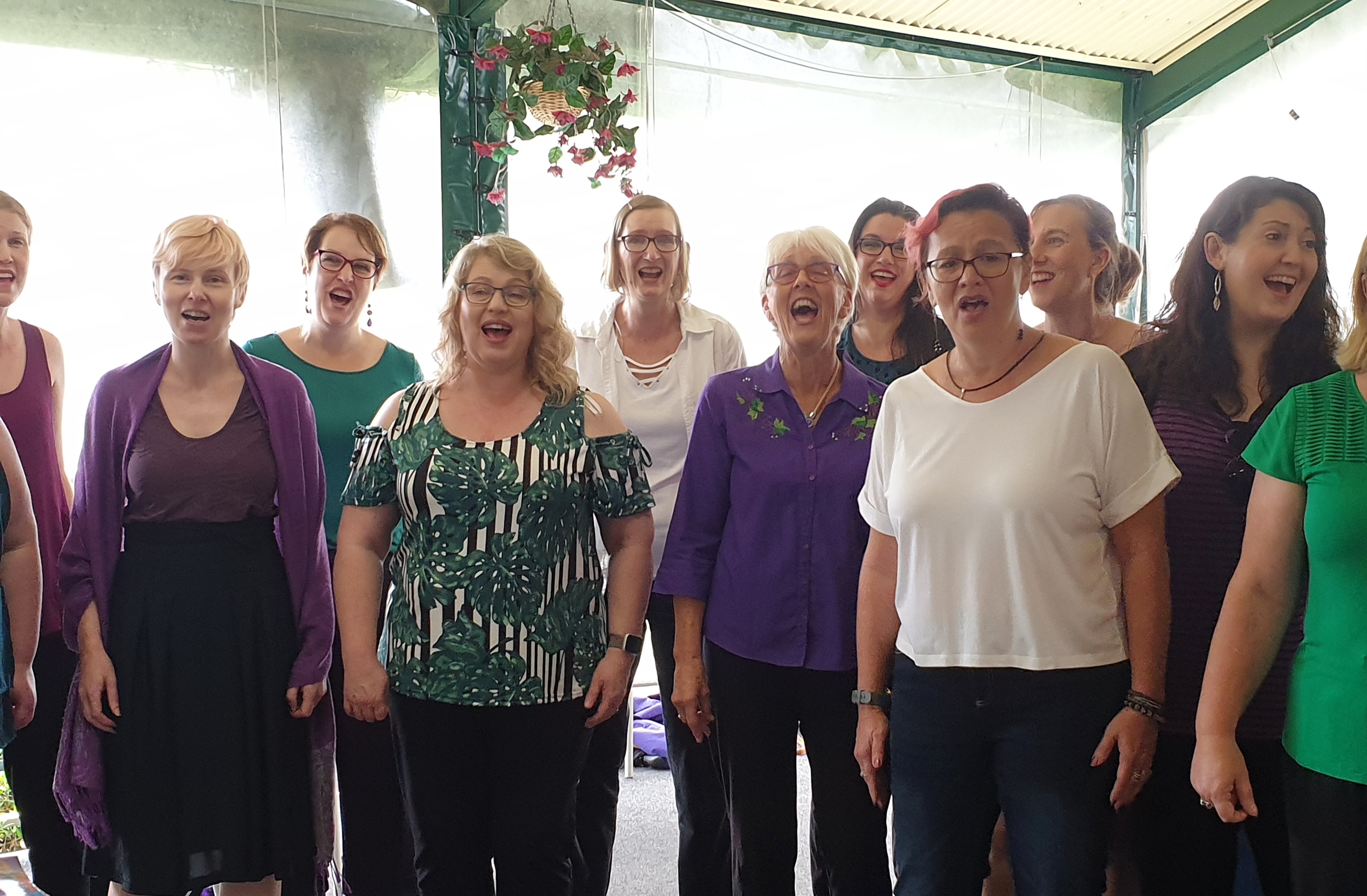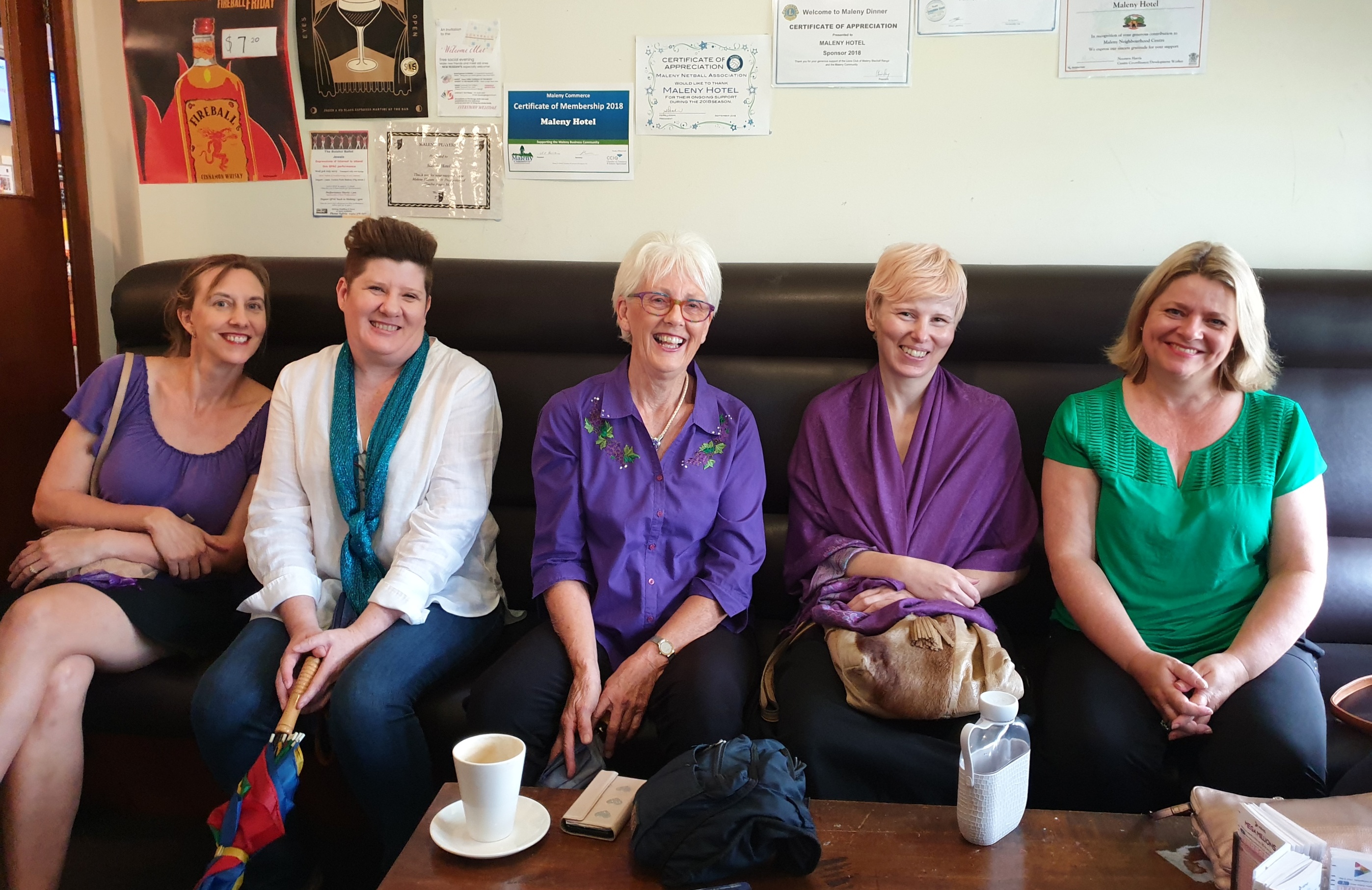 We are so appreciative of being part of this chorus, and being able to take part in lovely experiences such as retreat. Huge thanks go to Glenda, our Musical Director, Julie, and our Team Coordinator, Natalie, for helping to create such a memorable weekend!