Chorus Life During the Pandemic
Similarly to other singing groups around the world, life in Blue Sky Harmony has been significantly different throughout the COVID-19 pandemic. Although we haven't been able to sing together in the same room, we have continued to stay connected through online methods, and engage in additional learning opportunities. Some of our members have even taken the opportunity to participate in new musical endeavours!

As our rehearsals moved to the Zoom meeting platform, we have utilised some fabulous video resources during our weekly sessions, and we've included guest presenters in our schedule. Voice teacher and fellow barbershopper Nicky McGrath shared her expertise on how to sing with no filter. Our goal is to express ourselves through our singing, so that we can form genuine connections with our audiences. Nicky's presentation prompted some great thoughts and discussion on this topic.

Additional workshops have been run by our Chorus Health Coordinator, Kate, who is a mental health occupational therapist and brings an amazing skill set to our chorus. Kate has facilitated discussions and given presentations on topics such as how to turn your inner critic into an inner coach.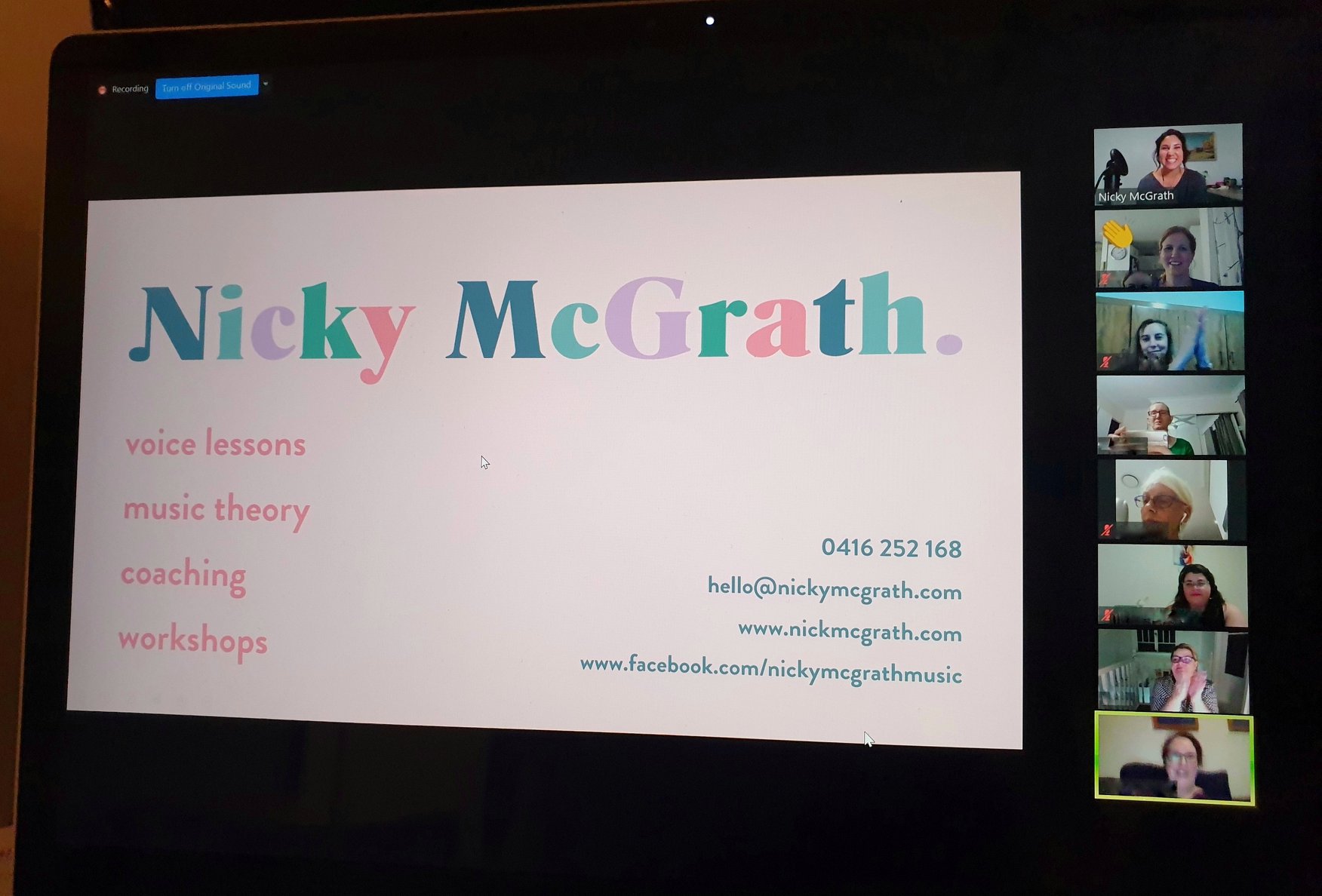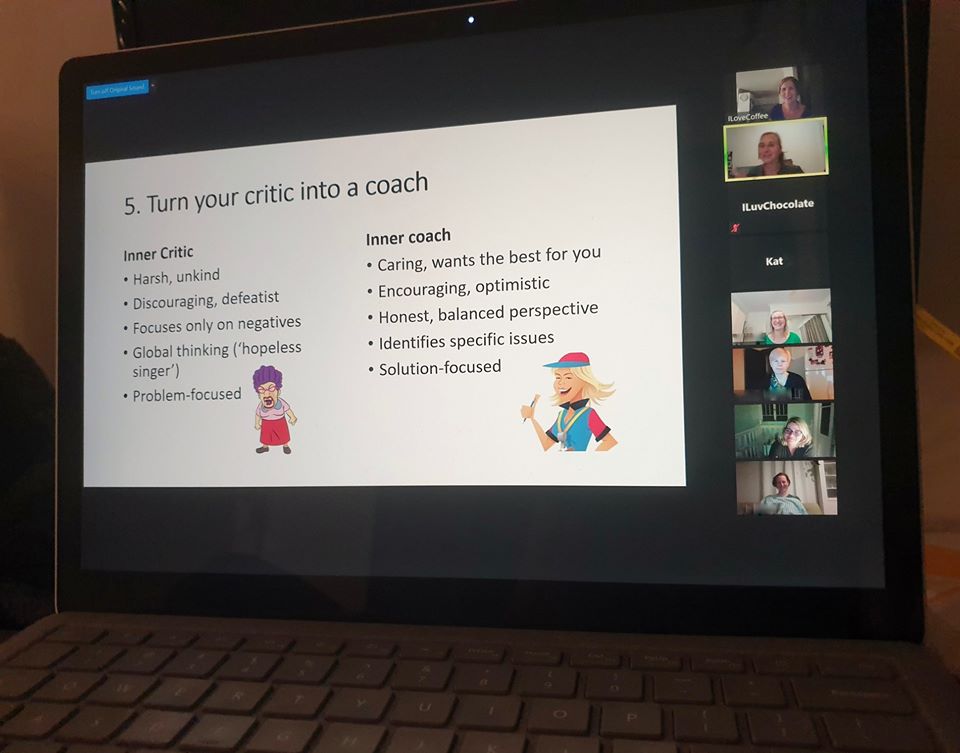 Another fun rehearsal activity was our 'Blue Sky Harmony Talent Challenge', in which members shared some of their diverse talents. One played a haunting original instrumental piece, another showed us her rendition of the Napoleon Dynamite dance, and another presented a flashback to a hilarious character from a past chorus retreat skit. We were also treated to a couple of hilarious isolation-themed parody songs!

Outside of rehearsals, several members have been taking part in virtual choirs that include members from all over the world! Here are the finished products so far:
- Close To You by The Carpenters
- Waltzing Matilda, performed with Melbourne Symphony Orchestra for Anzac Day
- Heroes by David Bowie
- All My Trials by Norman Luboff
- Love's in Need of Love Today by Stevie Wonder
- And So It Goes by Billy Joel, featuring the King's Singers
- O Radiant Dawn by James MacMillan, featuring The Sixteen (video to be released)
- You're All I Need to Get By, by Marvin Gaye, featuring The Swingles (video to be released)
- Adiemus by Welsh composer Karl Jenkins (video to be released)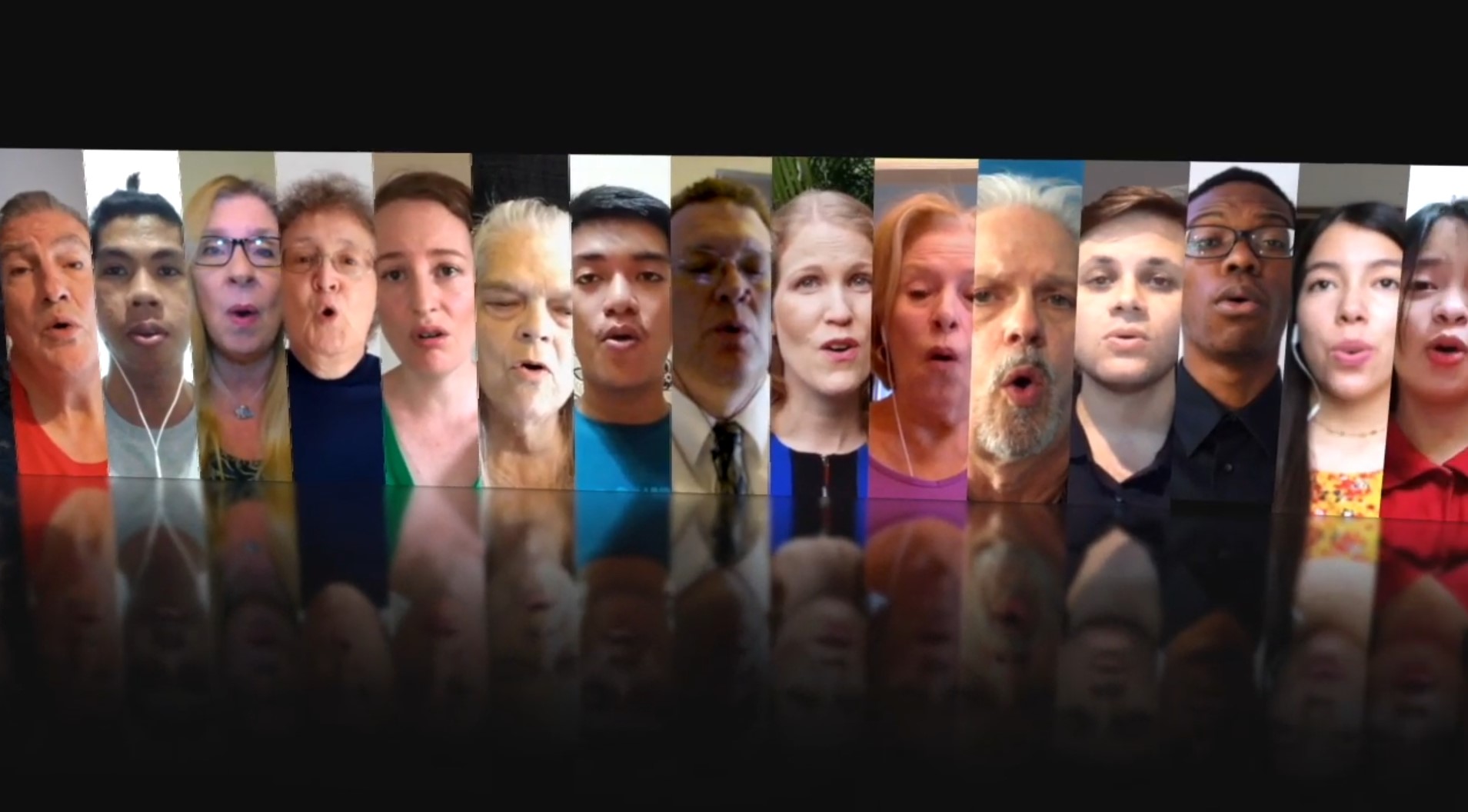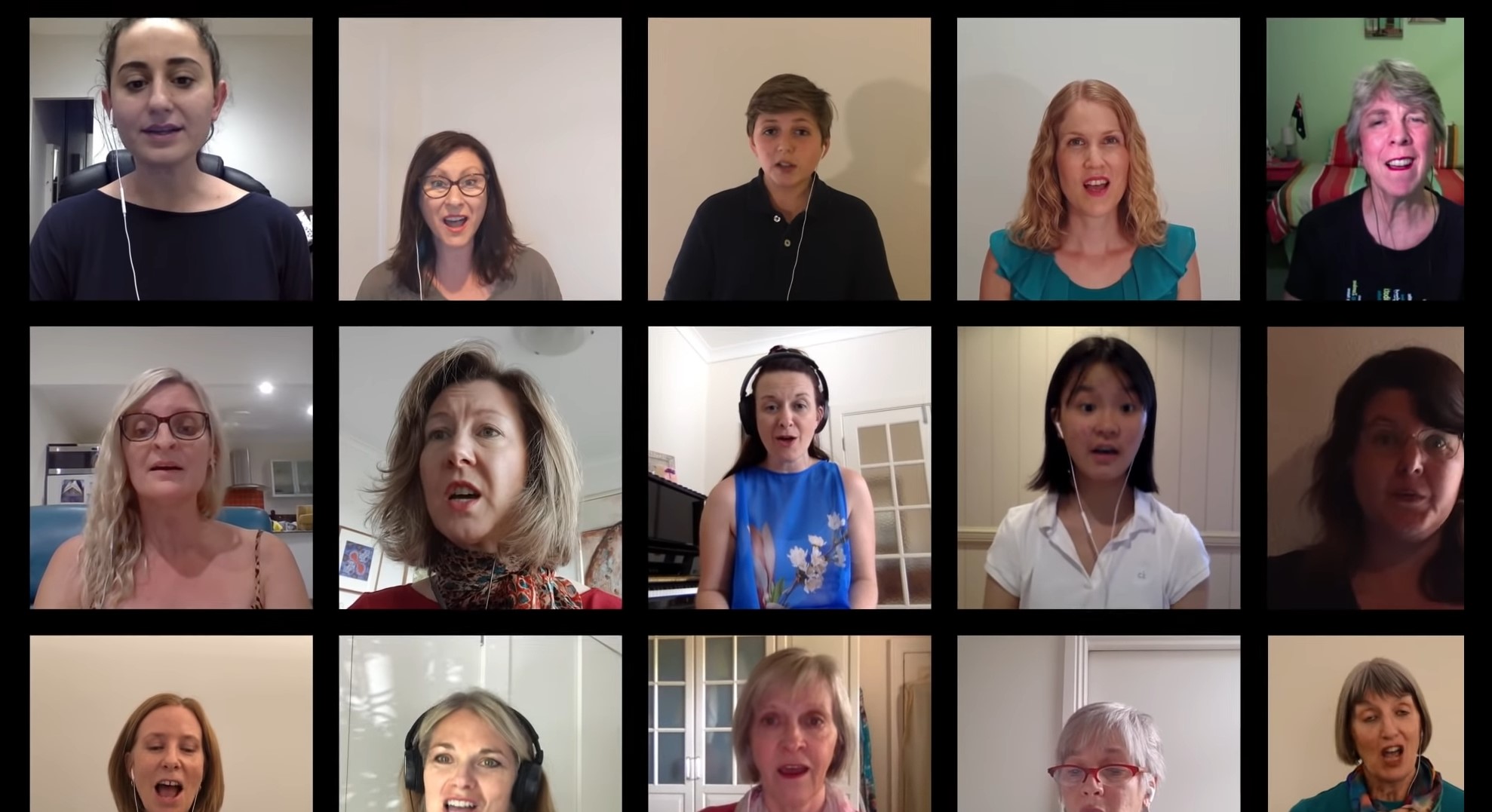 Our Musical Director, Julie, has been using this time to undertake professional development activities through a term of voice lessons with Nicky McGrath. Julie was awarded these lessons through the Miss Hebden Scholarship, which was created in memory of the late Barbara Hebden OAM – a well-loved musician, teacher and arts reviewer. The term of lessons with Nicky has allowed Julie to not only explore her own voice, but also discuss vocal pedagogy concepts that she will be able to bring to future chorus rehearsals.

As COVID-19 cases continue to decrease in Brisbane, we are feeling more positive about the future and we look forward to returning to in-person rehearsals soon.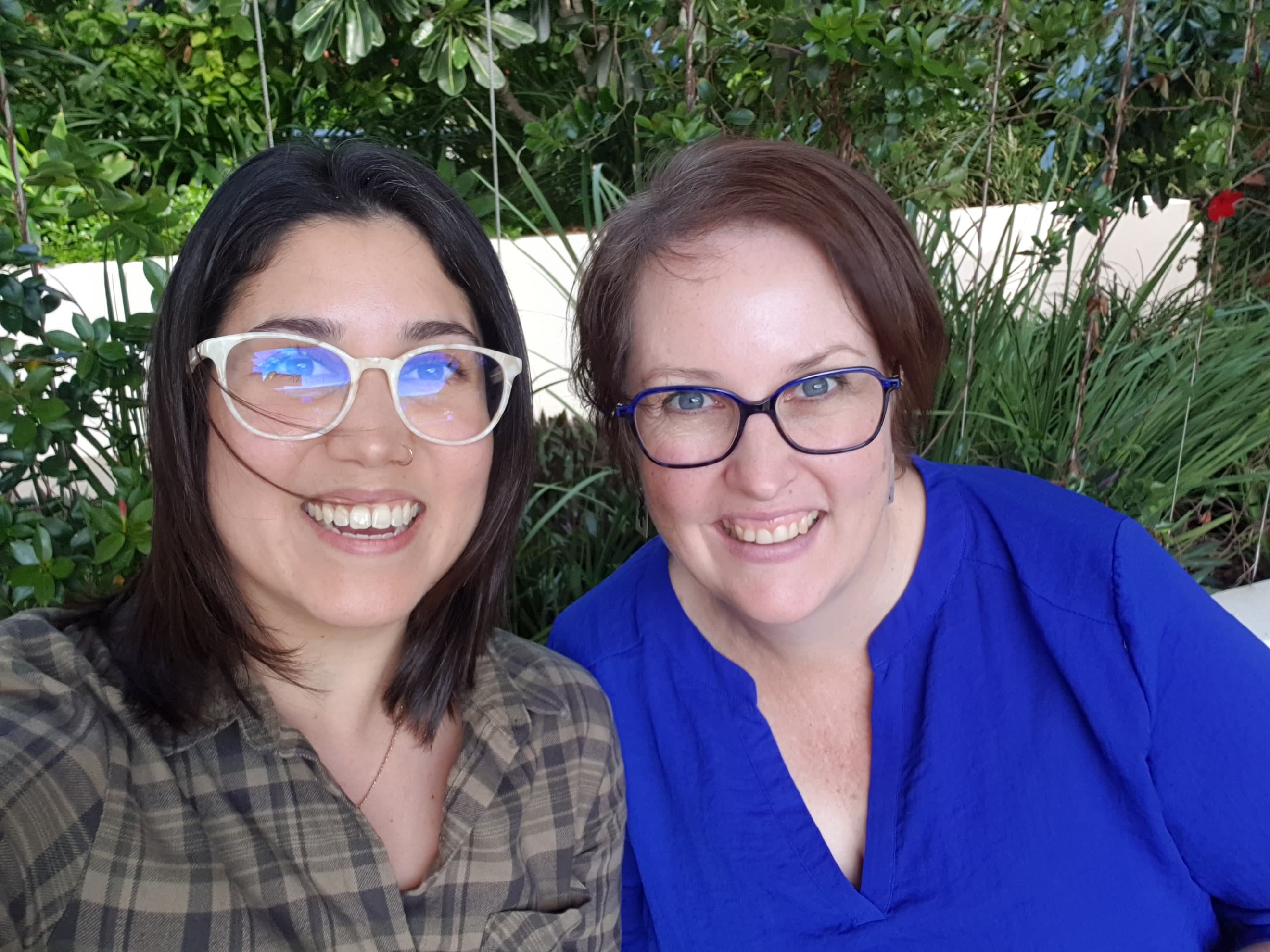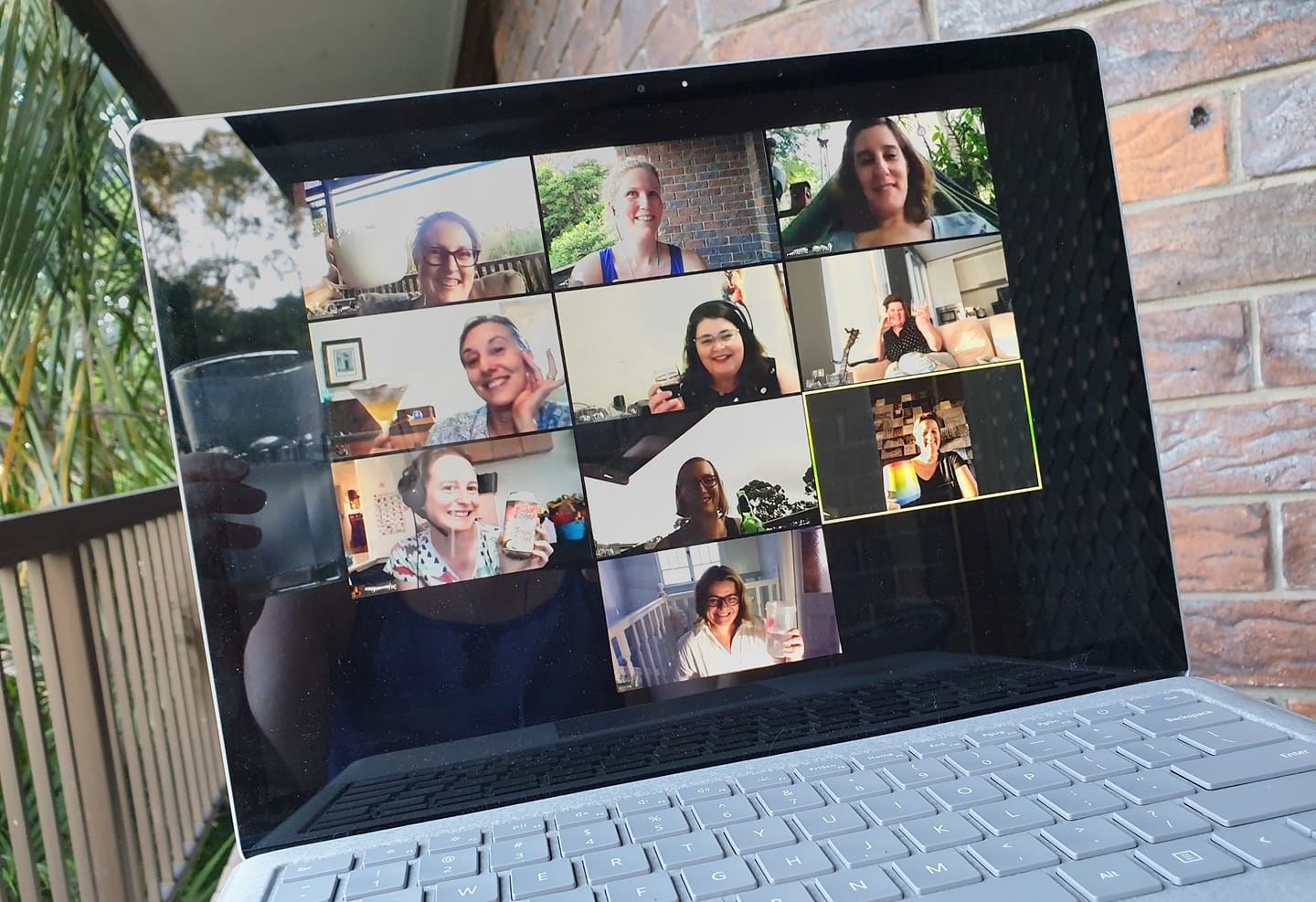 Nicky McGrath and Julie Edwards Chorus social get-together via Zoom