Chorus Champions
In early November, Blue Sky Harmony decided to take part in the BarbershopTags.com International Tag Competition - a video entry competition sponsored by HarmonySite (which provides our website platform).

For those of you who aren't familiar with barbershop music, the tag is the final section of a song, and it contains the most exciting chords. Barbershoppers often teach and learn tags at social events and workshops - it is an easy way to collaborate with other singers, and also gain skills in learning a piece of music quickly, by ear. Since tags are generally very interesting in terms of their musical structure, performing them is also a way for groups to show their skill and vocal range.

Our Musical Director chose a fabulous tag for us, called Touch The Sky - from the Disney movie Brave - and we planned to record on the 5th of November. Unfortunately, two of our members caught colds and we didn't have enough singers to meet the minimum requirement of 14 voices. We didn't think we would have another opportunity before entries closed.

Fortunately, we noticed that we had a full contingent of Blue Skyers on the 19th, and sent around a last-minute email asking members to bring their costumes so we could give it one final shot. We thought we would have to cancel again when a member became ill, but thankfully a lovely past member stepped in to sing in her place.

We learnt the tag, recorded a few takes, and then continued with our rehearsal - happy that we had at least given it a red hot go. A couple of weeks later, we were excited to learn that we had made the shortlist in the chorus division. Having the opportunity for our performance to be reviewed by the judging panel was a goal of ours. The competition was tight, with many other fantastic entries - some multi-track recordings, and others filmed live.

On Saturday the 5th of December, the winners were announced. Blue Sky Harmony was spending the weekend in the Sunshine Coast hinterland, in Maleny, when our Musical Director read the news - we had won our division! What an absolute thrill for our small choir! We felt so lucky to be together to celebrate this amazing achievement, and are proud that the judges enjoyed what we had put together. We feel that our entry expresses who we are as a chorus.

To top it all off, the first prize is $1000 USD, which will allow us to pay for expert coaching and new music in 2021. This money will have a significant impact on our chorus's life in the coming year, and we are thankful to HarmonySite and BarbershopTags.com for running the competition.

To see the videos of the finalists and winners in each division, visit BarbershopTags.com. If you'd like to check out our video via YouTube, you can find it here.

Congratulations to Luminous Quartet, whose lead and tenor are in Blue Sky Harmony. This up-and-coming quartet came sixth in the 'one take recording, one voice per part' category, with their rendition of After Today. They also submitted the tag from Somewhere.

We also send a special shout-out to our two Michelles, who submitted two multi-track tags - Beyond the Sea and Jolene. Although neither was short-listed, the Michelles enjoyed collaborating on these songs and learnt a lot from the experience.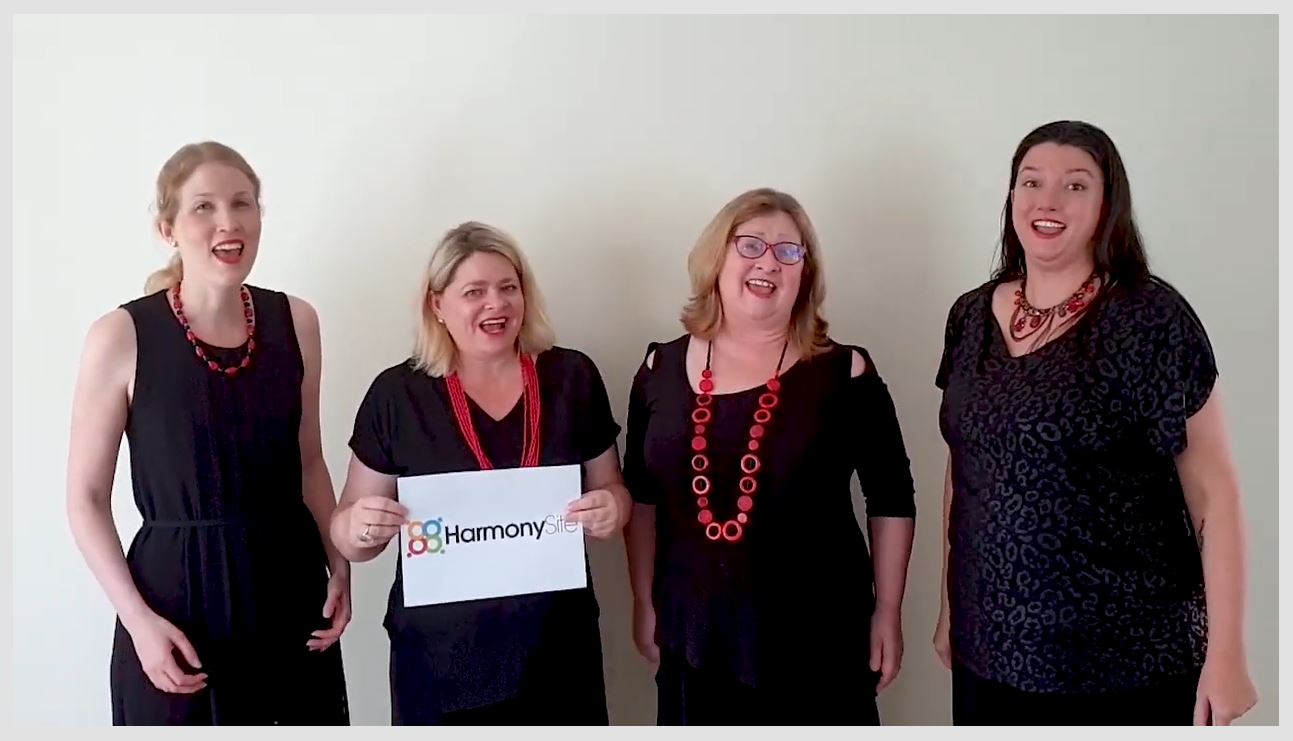 Luminous Quartet performing After Today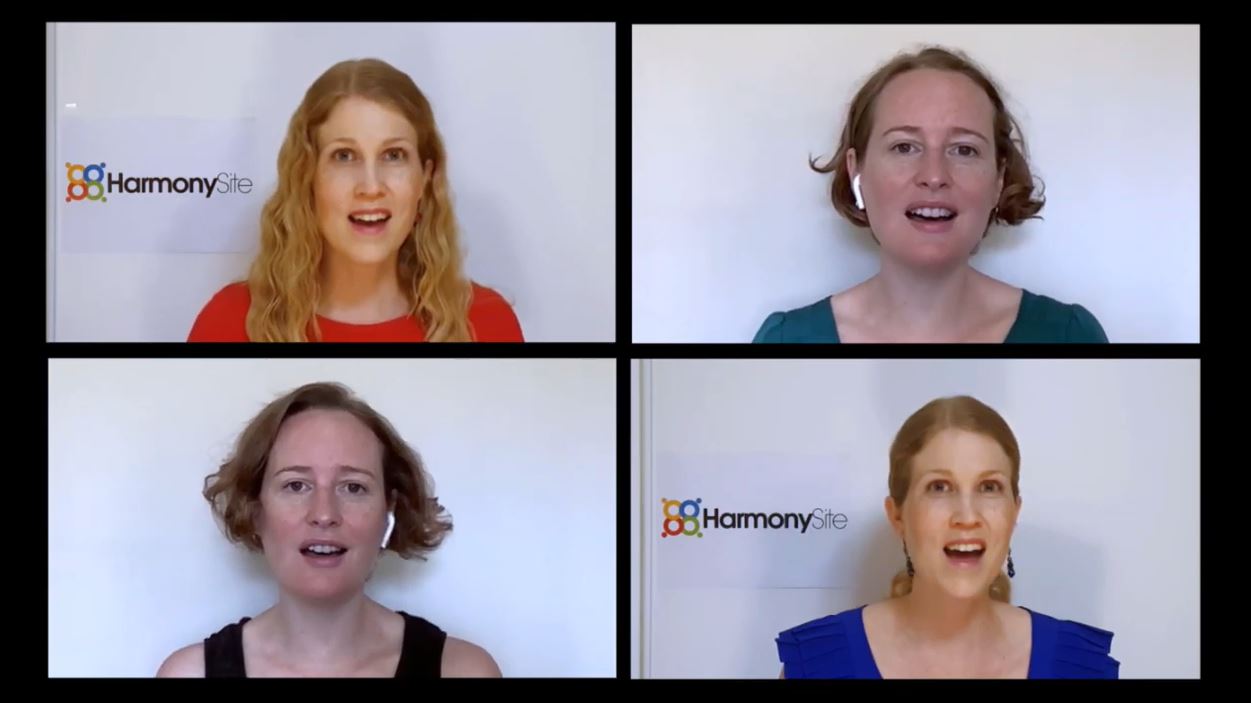 Blue Sky Michelles performing Beyond the Sea