Memorable Moments for Blue Sky Harmony
Earlier this month, our choir members returned to Maleny in the Sunshine Coast hinterland, where we had our retreat in March, for another memorable weekend.

On the Friday night, we celebrated the 50th birthday of our jazzy lead and team coordinator, Nat. Being a talented cook, Nat treated us all to a beautiful dinner, while we enjoyed the spectacular views from The Ridge at Maleny. Then we sang and danced the night away!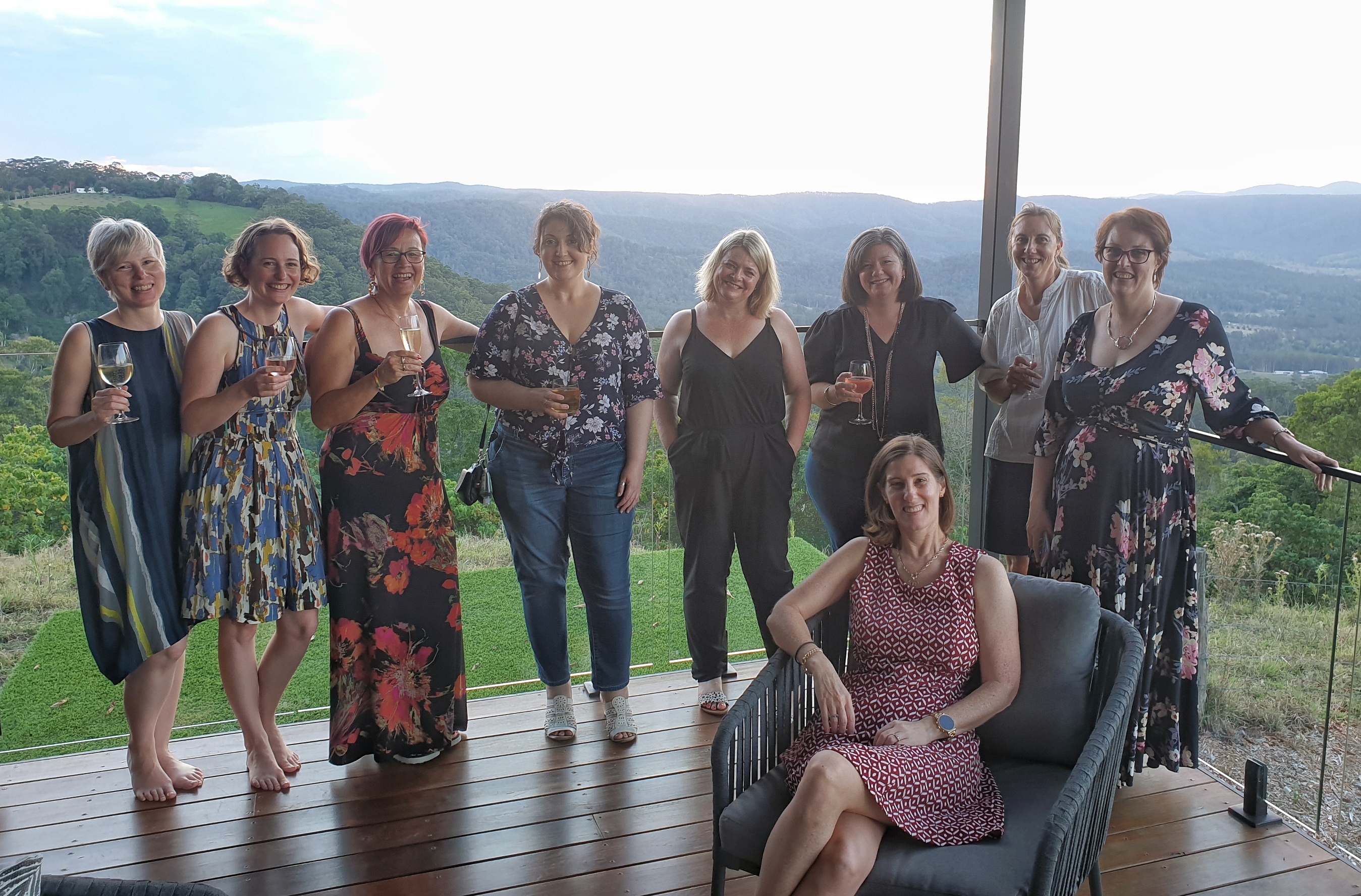 Nat's 50th birthday party at The Ridge, Maleny A celebratory afternoon

The following day, we travelled to Secrets on the Lake at Montville for yet another big occasion – the wedding of our gorgeous baritone, finance manager and pitch piper extraordinaire, Ainslie. We were honoured to sing 'At Last' while Ainslie walked down the aisle towards her love, Tere, surrounded by family and friends. The couple's vows were as beautiful as the scenery, and there was not a dry eye in the audience! We couldn't be happier for these two amazing people, who were clearly made for each other. More feasting and dancing followed – of course!

To top off this jam-packed weekend, on Sunday we braved the heat and kicked off the festive season with a performance in Queen Street Mall. It's always a thrill to see the smiles appear on shoppers' faces as they hear our harmonies. The memories of this wonderful weekend will surely last a lifetime.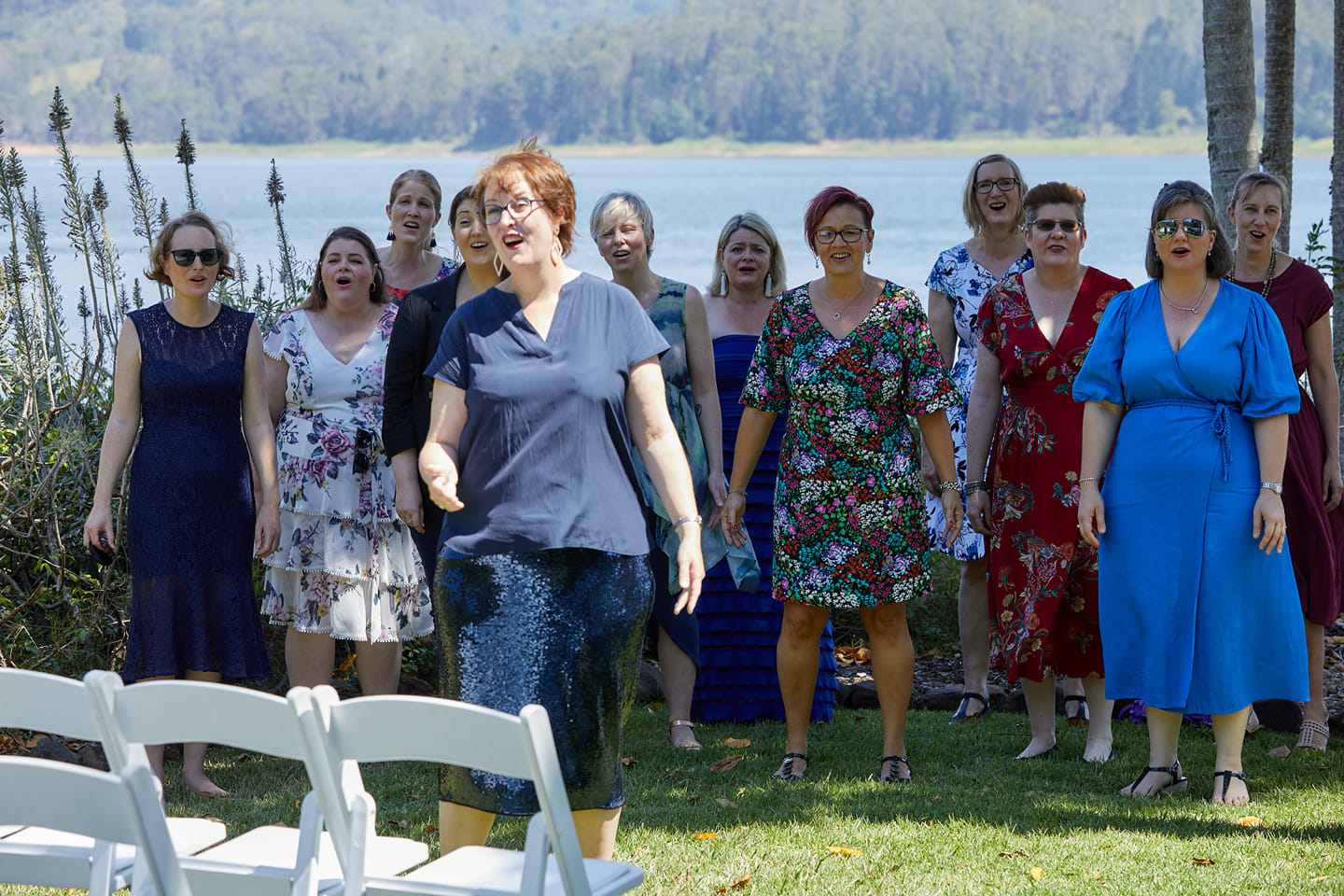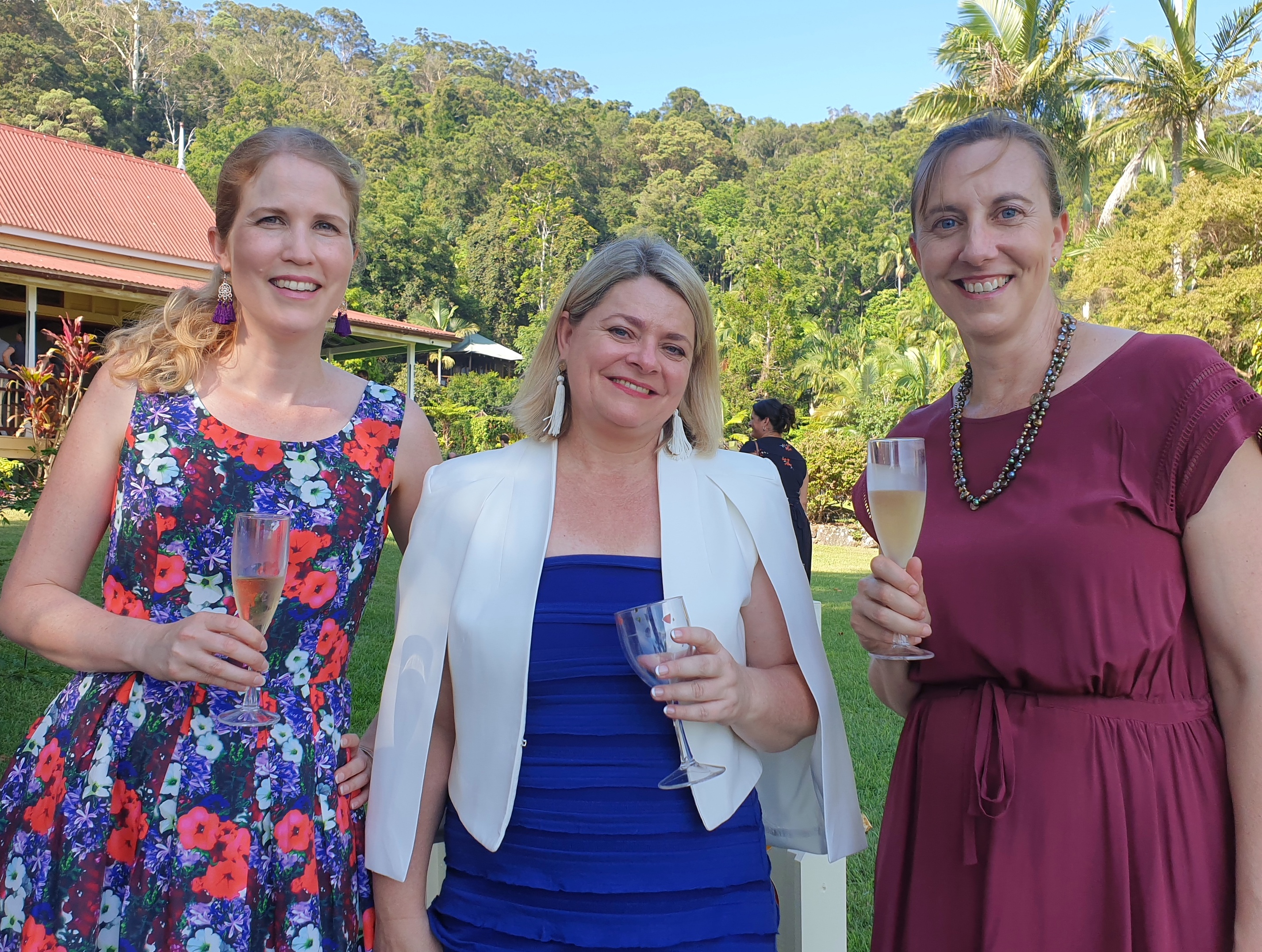 Performing 'At Last' during Ainslie and Tere's wedding Drinks and canapes after the wedding ceremony