Blue Sky Harmony's Convention Debut
We had an amazing time at the Barbershop Harmony Australia Sunshine Region Convention on the 22nd of May, at Venue 114 in Bokarina, Sunshine Coast. This convention is run by the local branch of the Australian men's barbershop association, and Sweet Adelines International choruses (like ours) are invited along. As we haven't been able to attend a barbershop convention since 2019, all attendees were extremely excited to get together again to do what we love - perform and listen to amazing music!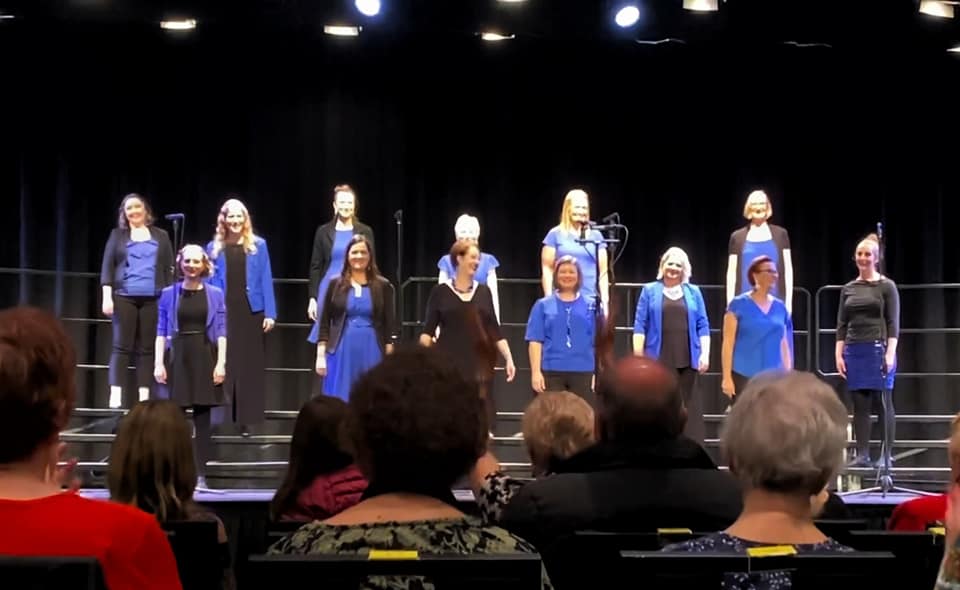 Our chorus was so warmly welcomed by the local barbershop community, and we sang up a storm - both on-stage and at the afterglow (after-party, filled with spontaneous singing)! We were thrilled to not only place second in the invitational division (congratulations to first-placed Redland Rhapsody Chorus), but also achieve the third-highest score of the event, with only 12 singers on stage. We loved watching all the other choruses compete, and also enjoyed the quartet competition. Two Blue Skyers were lucky enough to cross the stage a second time, as part of Luminous Quartet. They lit up the stage and gave us goosebumps! We can't wait to see what they do next.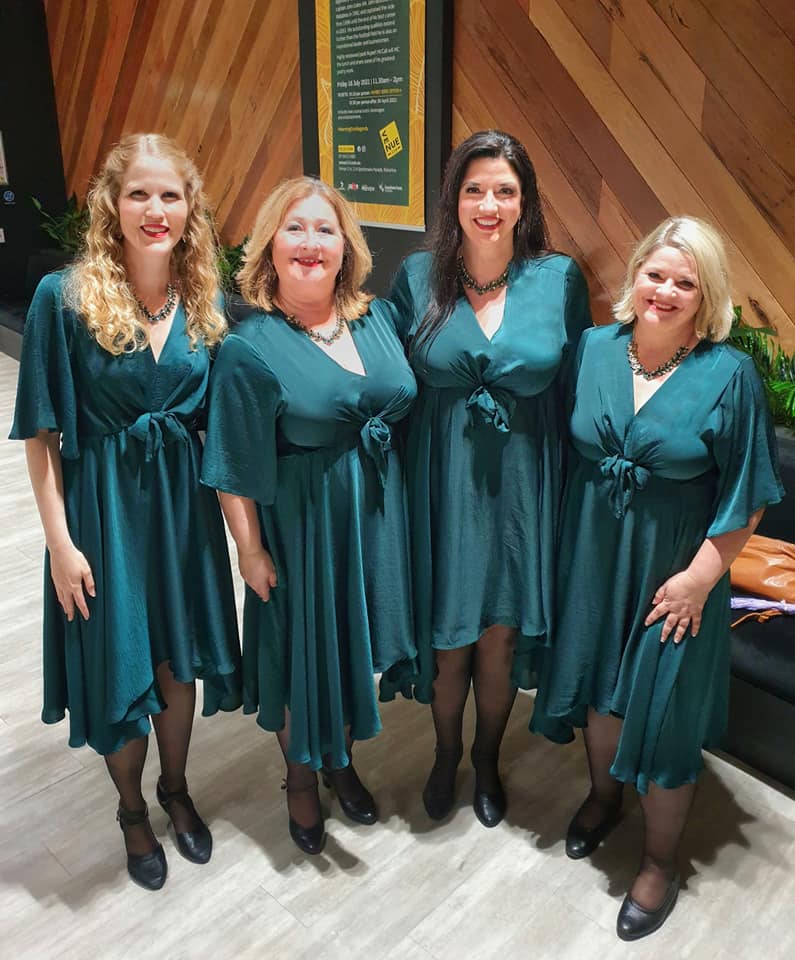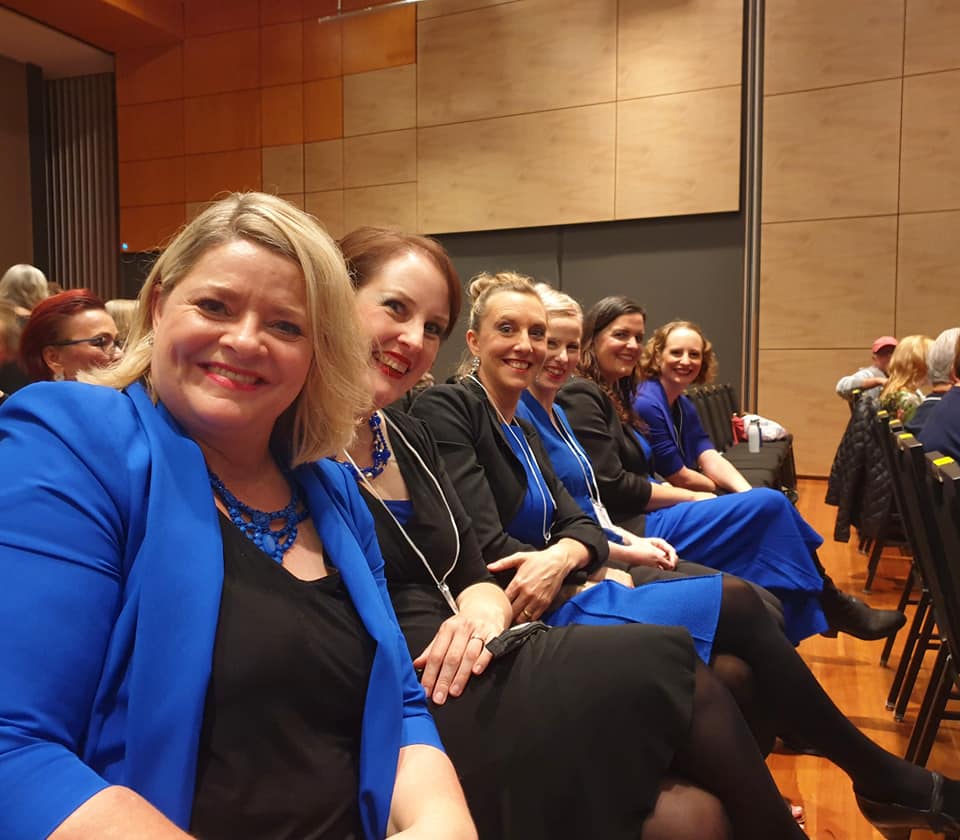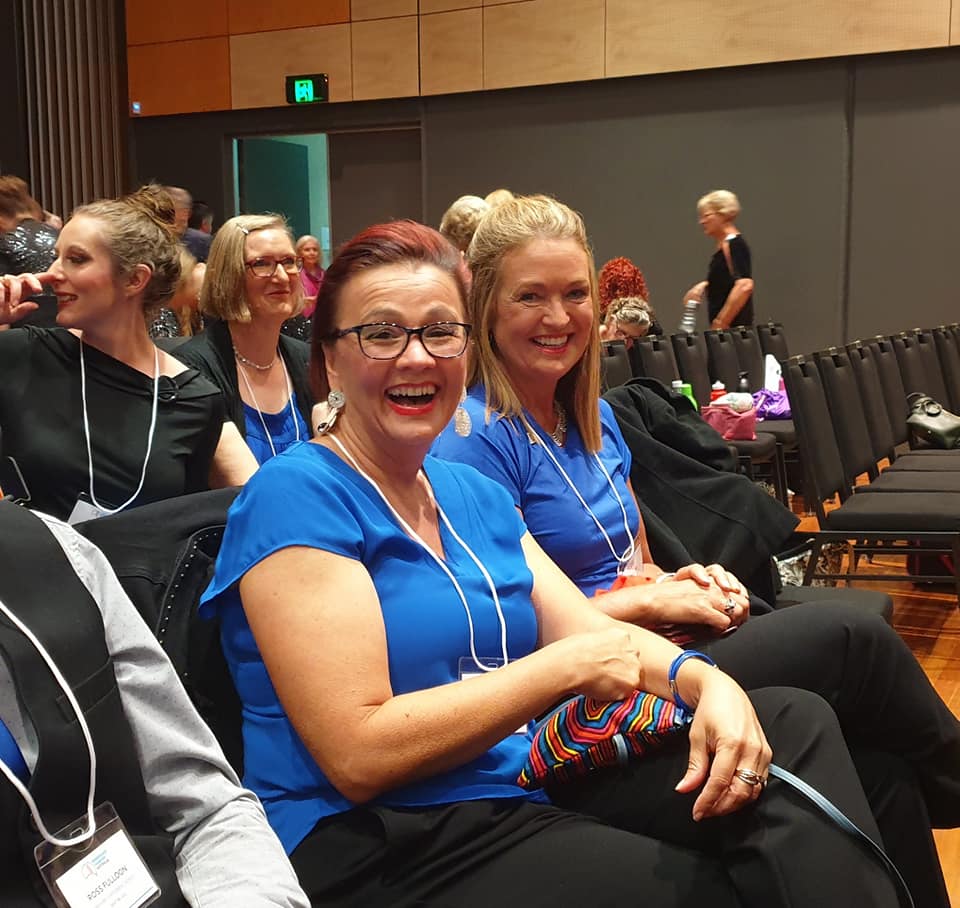 One of the great parts of any convention is the opportunity to spend time with chorus members outside of rehearsal. We enjoyed meals together, walks on the beach, and lots of chats over a few beverages. We are lucky to have close friendships within the chorus, and trips like these strengthen those ties.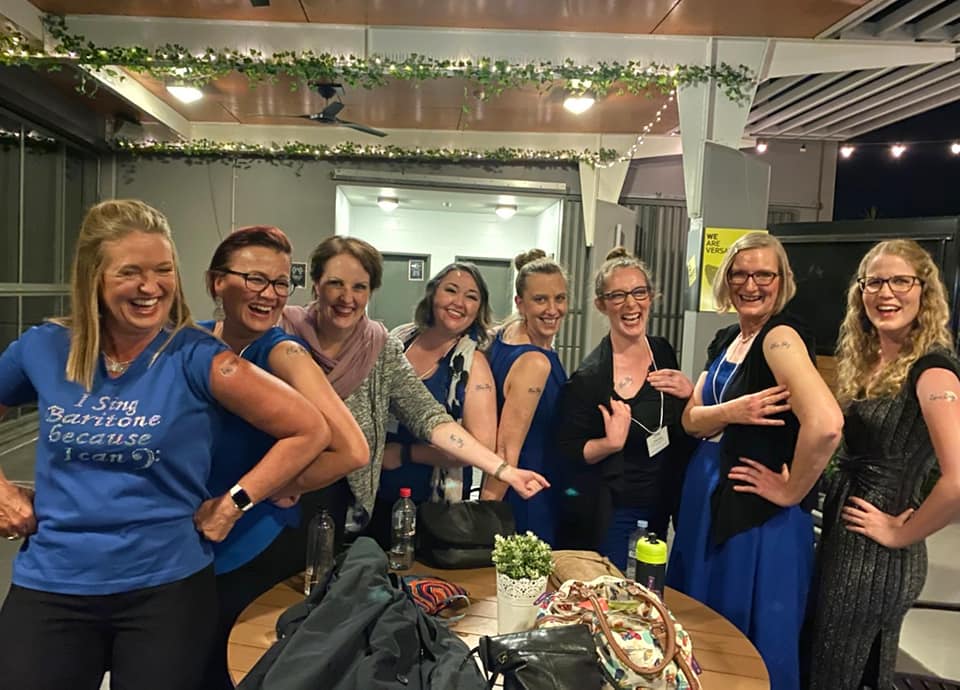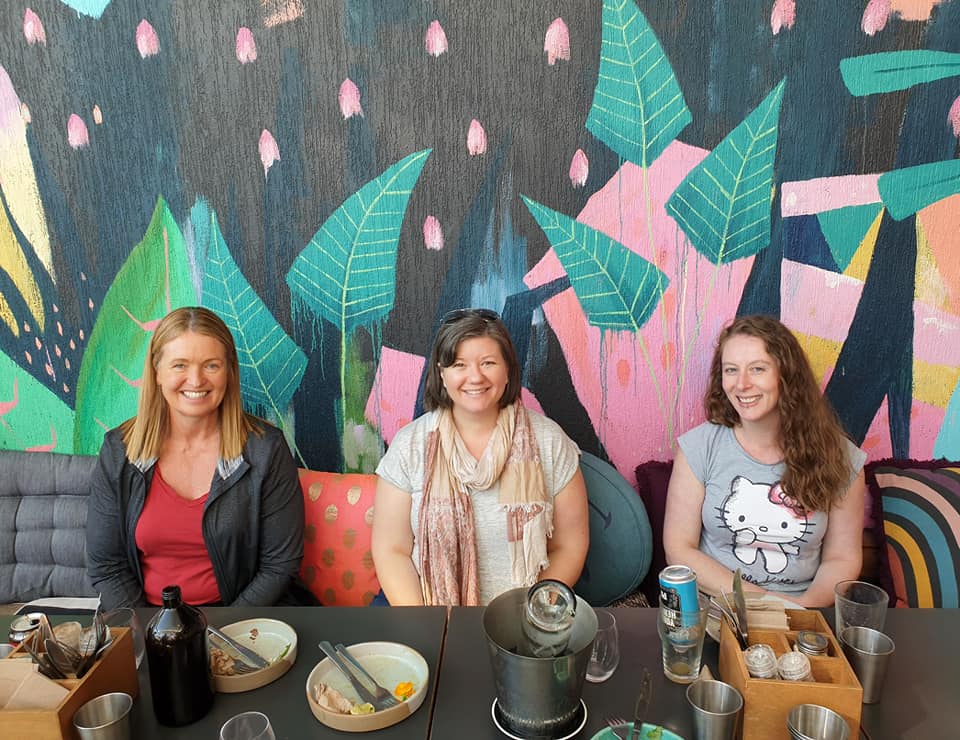 This was the first convention experience for five of our members, and for the rest it was a much-awaited return to our happy place! We are thankful to Barbershop Harmony Australia for giving us the opportunity to join in the fun. Although our Musical Director, Julie, has performed in many conventions in the past, this was her first in the role of Musical Director. She certainly impressed! Thanks to Julie's calm, thoughtful and positive leadership, Blue Sky Harmony had a truly joyful first convention experience.