Fun in May
We had a fantastic few days last week with coach Linda Wareham - Musical Director of Northern Beaches Chorus and Coastal a Cappella Chorus in NSW, and member of the Sweet Adelines Australia Regional Education Faculty. Linda's visit was partially to assess us muscially as part of chartering as a Sweet Adelines chorus, and partly to help us prepare our contest package for the upcoming Barbershop Harmony Australia Sunshine Region Convention.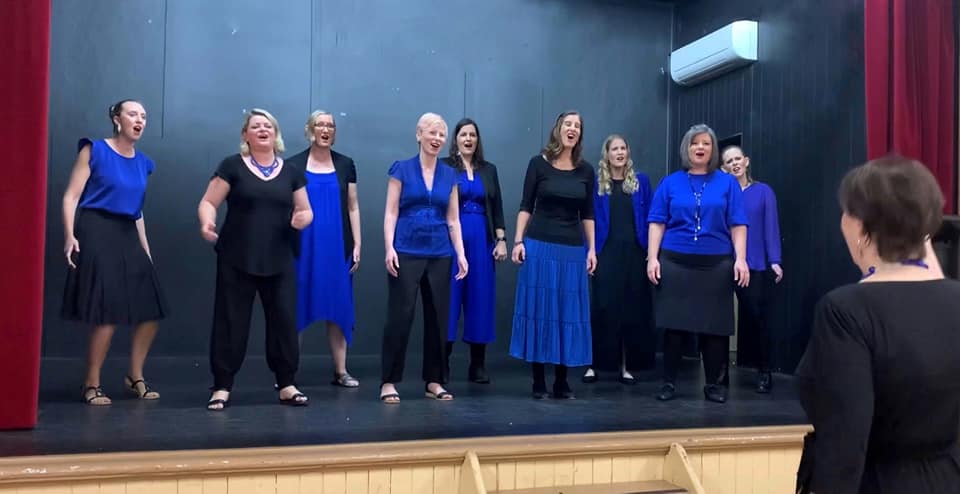 Performing at Toombul Shire Hall for Linda Wareham as part of the chartering process

On Thursday night, we put on a performance for our muscal assessment, then worked on our ballad, At Last, which probably best known for the amazing version by Etta James. There were trio coaching sessions on Saturday, and then on Sunday we had all-day coaching as a full chorus (minus our travellers and those away due to ill health). We worked a little more on At Last, and also polished our uptune, Bobby Darin's As Long As I'm Singing.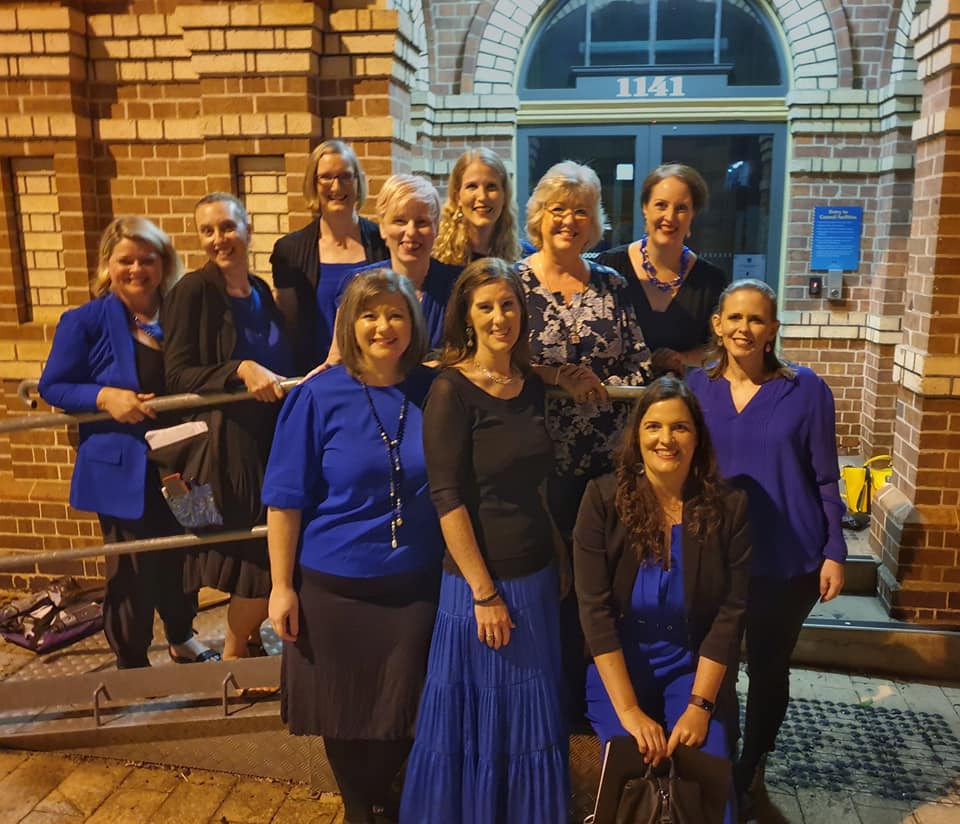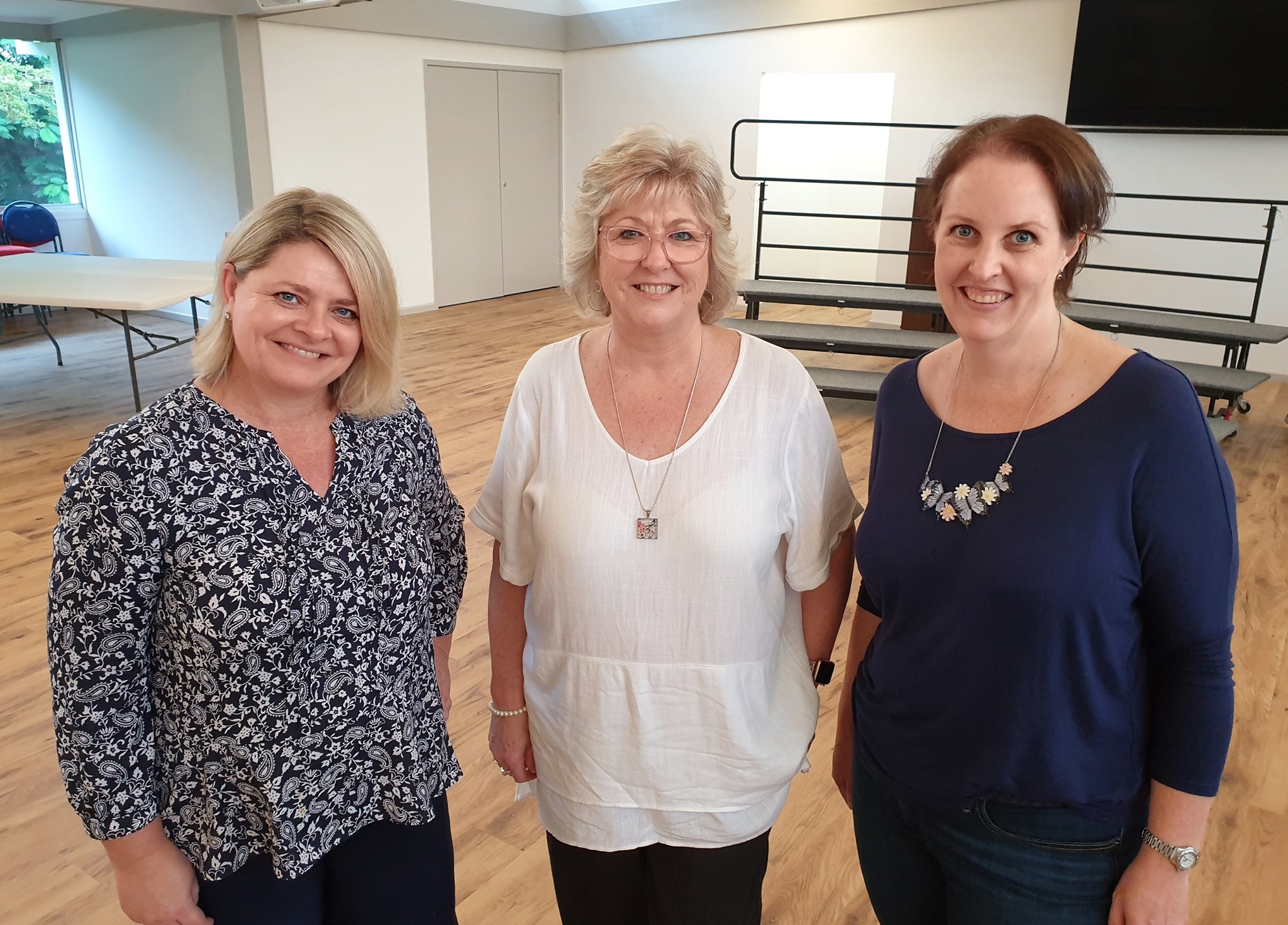 Linda with the chorus after rehearsal on Thursday Linda with Team Coordinator Nat and Director Julie

One of the highlights of the Sunday session was that we had risers! It was a first for Blue Sky Harmony, and wow - what a difference it made! After a fantastic day of singing, we had a lovely dinner and some drinks as a chorus. We can't thank Linda enough for a wonderful weekend of singing. She was a pleasure to work with and brought our contest songs along in leaps and bounds.

As well as our recent coaching, we have some exciting membership news. We are proud to introduce our newest member, Kym, pictured here with Membership Coordinator Michelle. Michelle is presenting Kym with her Blue Sky Harmony phonation straw. Yes, we all have one... Kym is a fantastic baritone, and we're thrilled that she has joined us!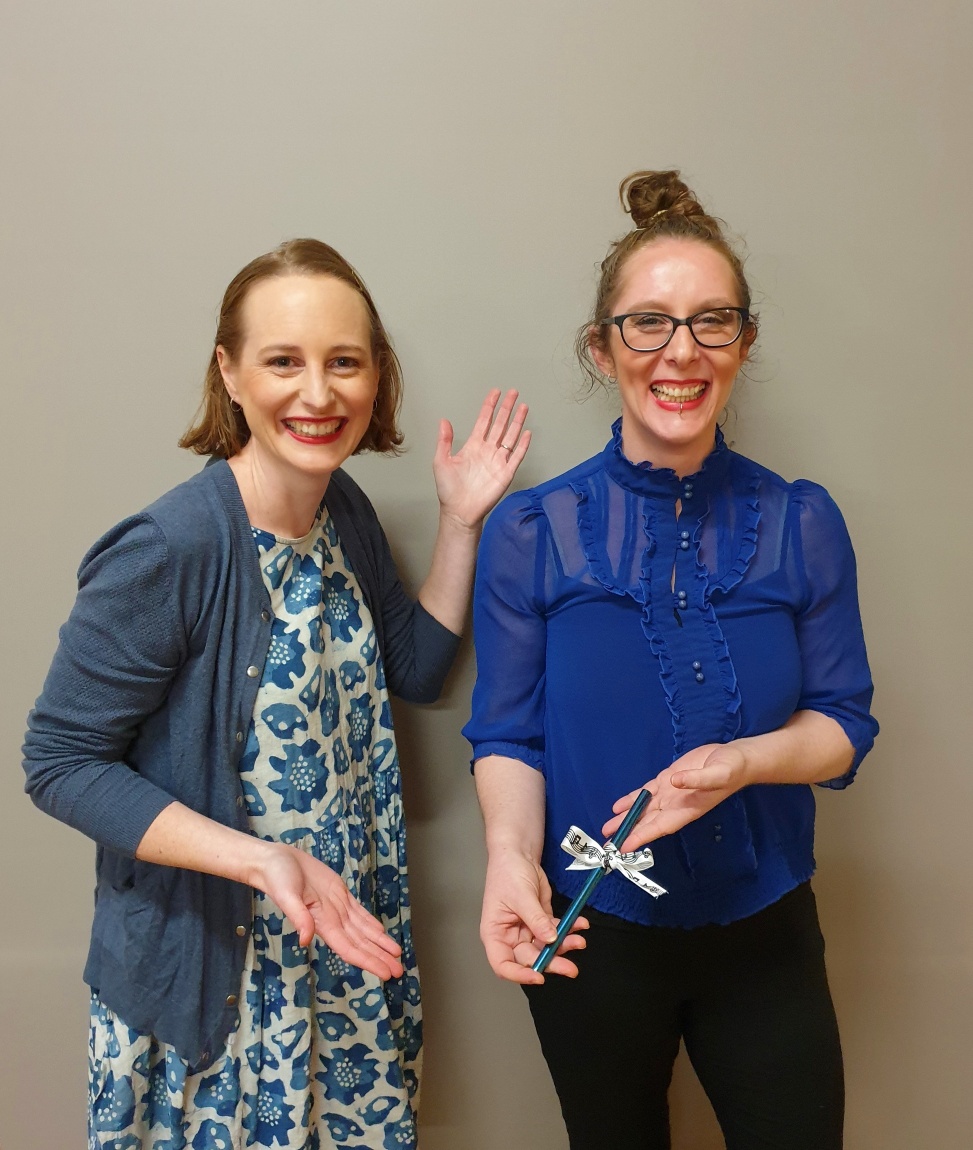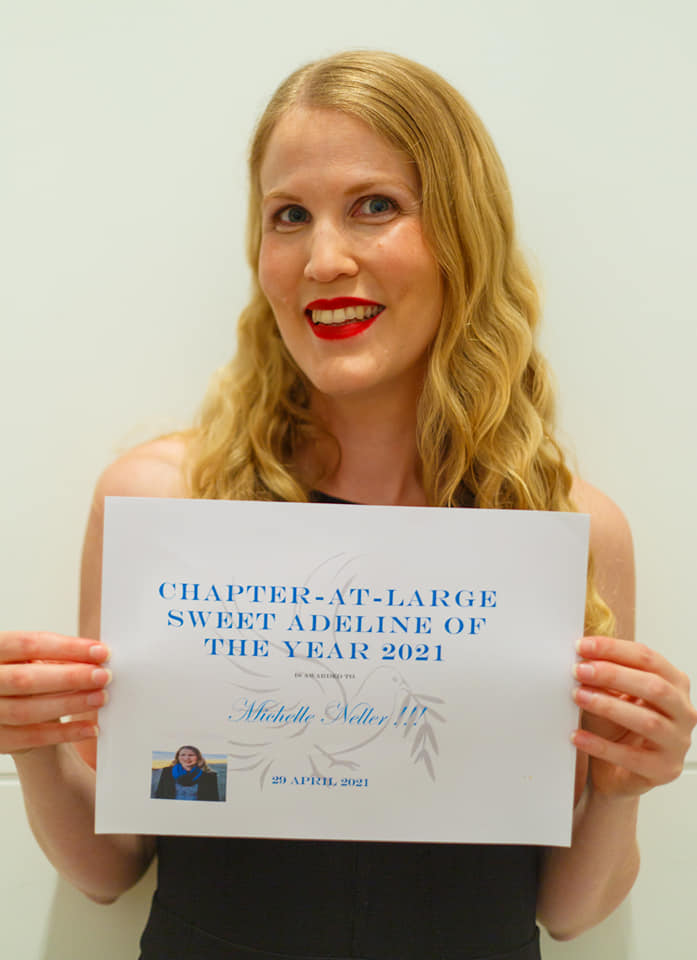 Membership Coordinator Michelle with new member Kym Michelle with her (purposely poorly made) certificate

Another recent highlight for our chorus was the announcement of member Michelle (the other one) as the Sweet Adeline of the Year of 'Chapter-At-Large'. This is the group that we're members of until we charter as an official chorus. Michelle was nominated for her work serving Sweet Adelines Australia as the Team Coordinator of the Regional Management Team, and for strengthening ties in the local barbershop community with the quartet networking event Sequins and Songs. Congratulations Michelle!