Recording Stars and Making New Friends
Back in July, Blue Sky Harmony made the move from Nundah to Everton Park, after nearly 2 years of rehearsing in the historic Toombul Shire Hall. Not only that, we shifted rehearsal nights from Thursdays to Wednesdays – something that still confuses some of us (often we think it's still Friday on the day after rehearsal, which leads to disappointment).

On our last night in Nundah, we turned Toombul Shire Hall into a recording studio to work on a project with Brisbane composers Dyson & Young and Musical Menus. It was a fitting send-off for this beautiful venue, and we had a lot of laughs in the process!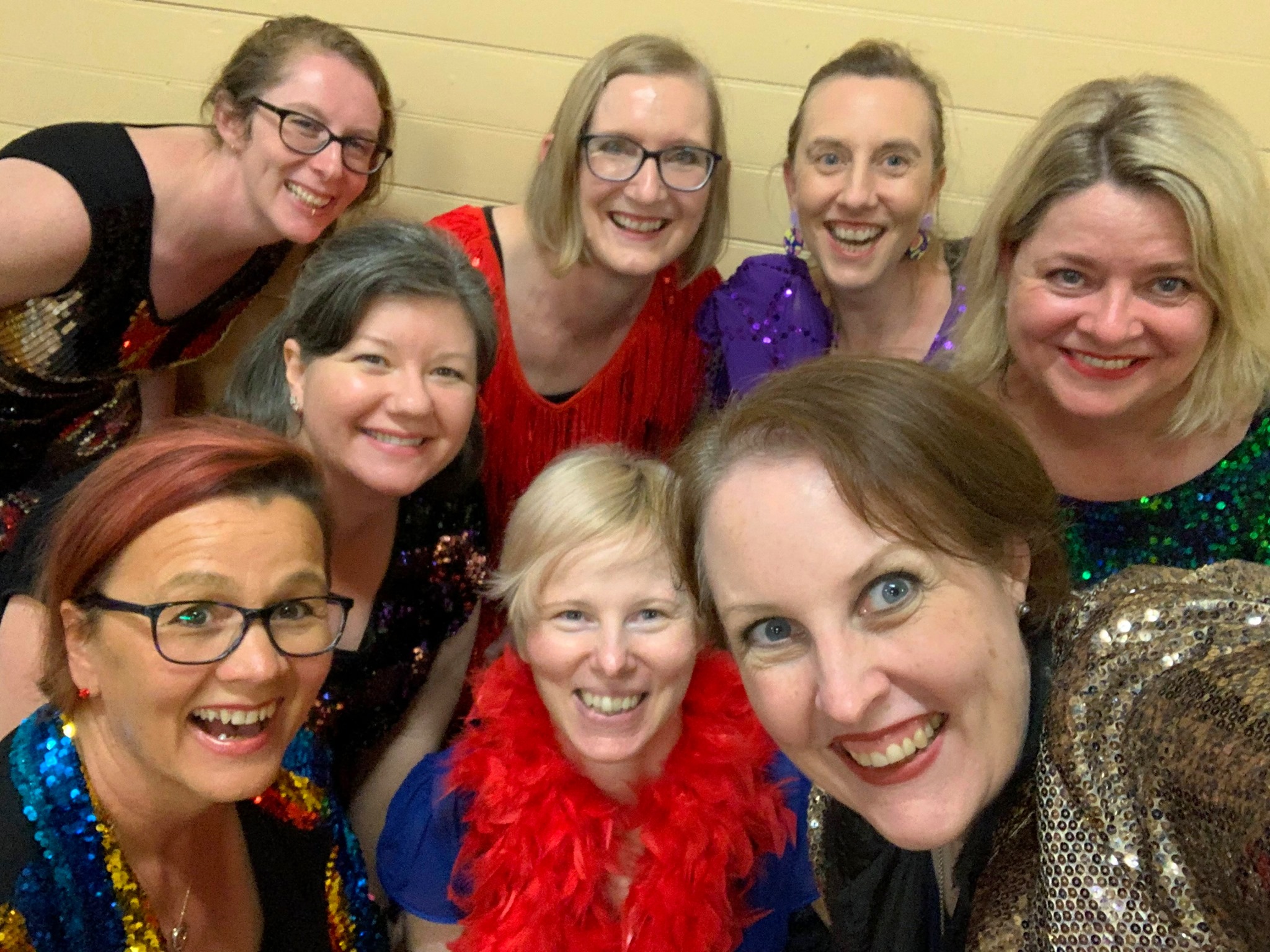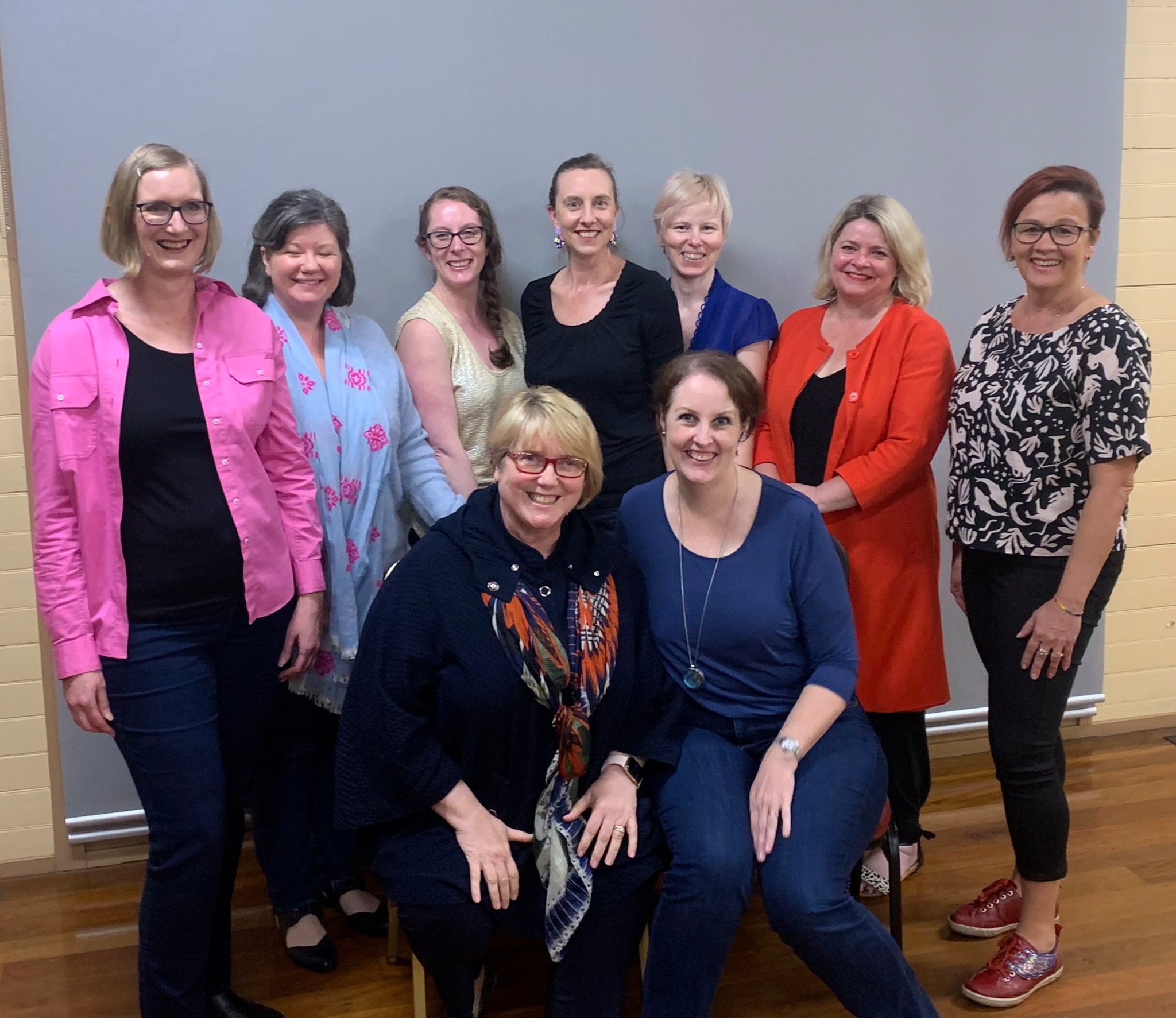 Blue Sky Harmony recording artists, with Brisbane-based songwriter Donna Dyson (right pic, left of front row)

Shortly after moving to Everton Park Bowls and Community Club, we welcomed members of our new community to our A Cappella Open Night and Showcase. We had more than 20 registrants, and despite the mask-wearing requirements that were brought in shortly before the event, we had an excellent turn-out on the night. A great time was had by all, and a small number of visitors decided to take part in the audition process. Unfortunately the audition process was interrupted by lockdowns and subsequent venue restrictions, but eventually we were thrilled to welcome new member Clytie to our lead section!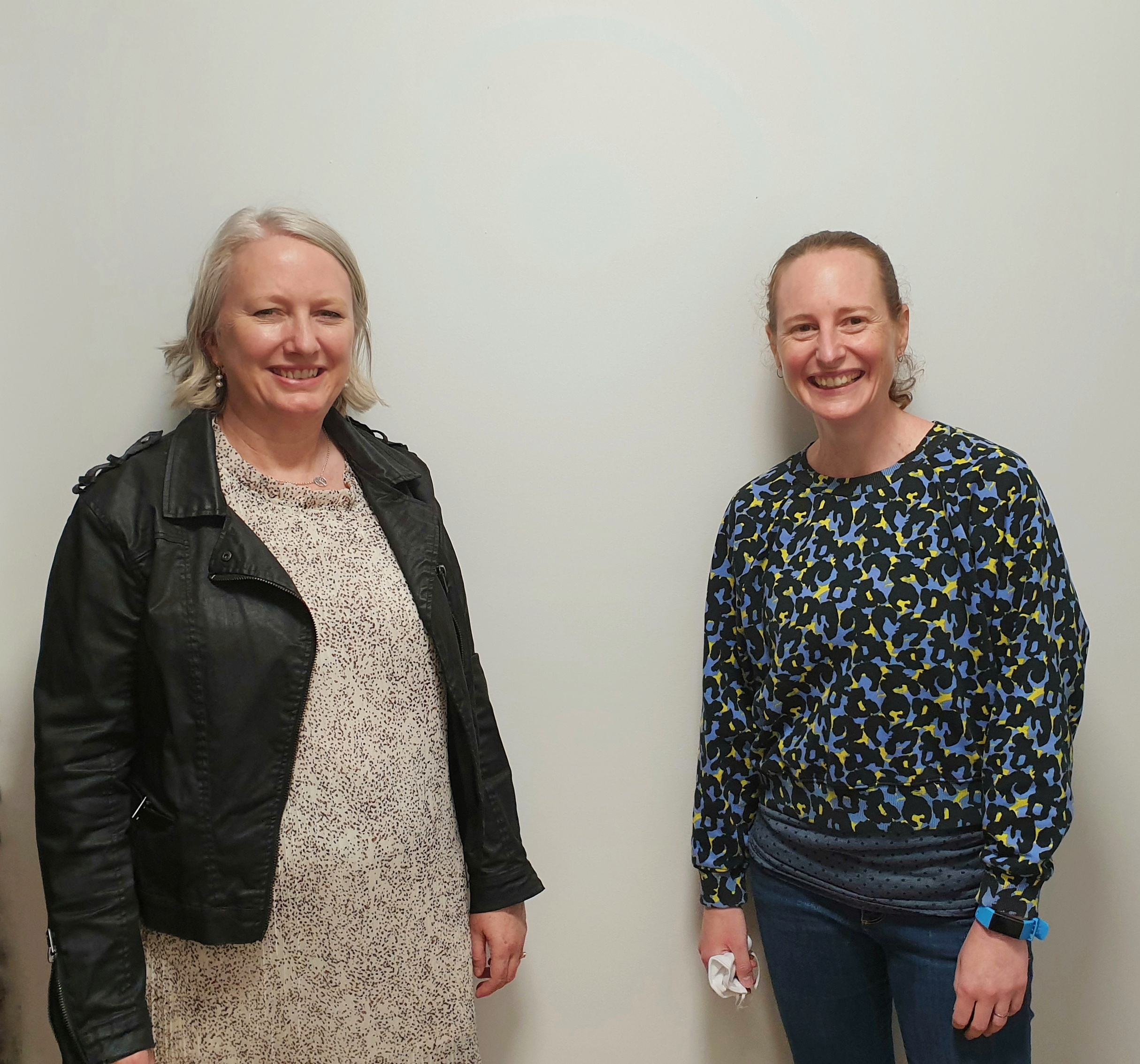 New member Clytie with Membership Coordinator Michelle - socially distanced
In September, we were finally able to see the end product of our fun night of recording at Toombuls Shire Hall, as 'Let Us Rejoice' was released. This uplifting, joyful celebration of music (song by Craig Allister Young and Donna Dyson, features soloist Lana Tukaroa and eight choirs from around Brisbane. Check out the video here - it'll put a smile on your face for the rest of the day! See if you can spot us in the clip. If you are able to support Upbeat Arts, you can buy the track via: craigallisteryoung.bandcamp.com.