The Most Wonderful Time of the Year
Blue Sky Harmony finished off 2021 with performances and some fun social activities. In November, we learnt a new holiday song – Solstice Carole by Kim Baryluk. We recorded a track at rehearsal and then filmed some footage to accompany it for the Australian National Choral Association's Spirit of Song virtual Christmas concert. While filming in Teralba Park at Everton Park, we also took advantage of the goregous light to take some new photos of chorus members (including the main picture for this post).

Our version of Solstice Carole is about the spirit of the summer solstice. The solstice occurs just before Christmas in the Southern Hemisphere, and is celebrated in many ways across different cultures. We love the symbolism of the triumph of lightness over darkness, and we certainly made some joyful memories while putting this together! You can watch our video here.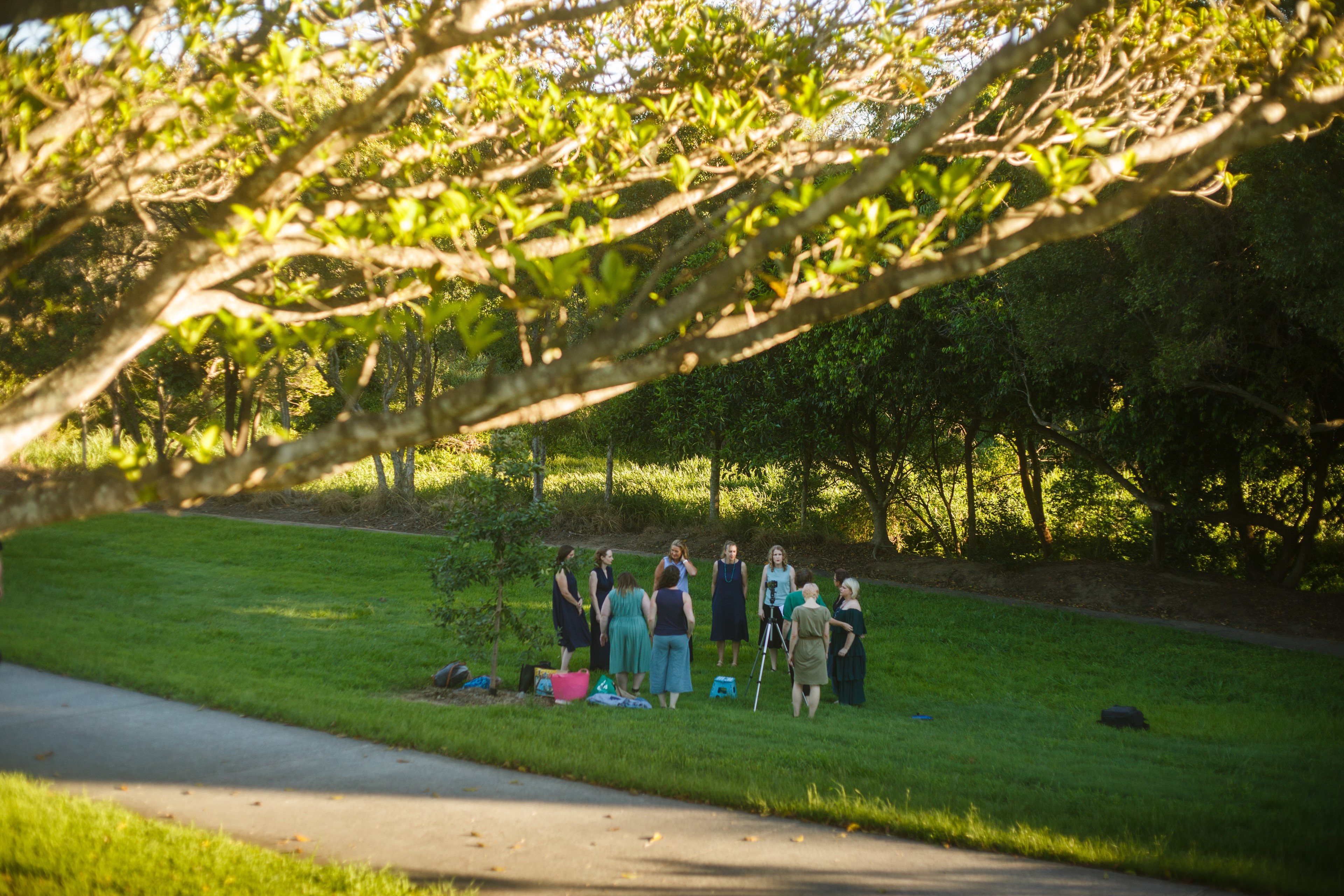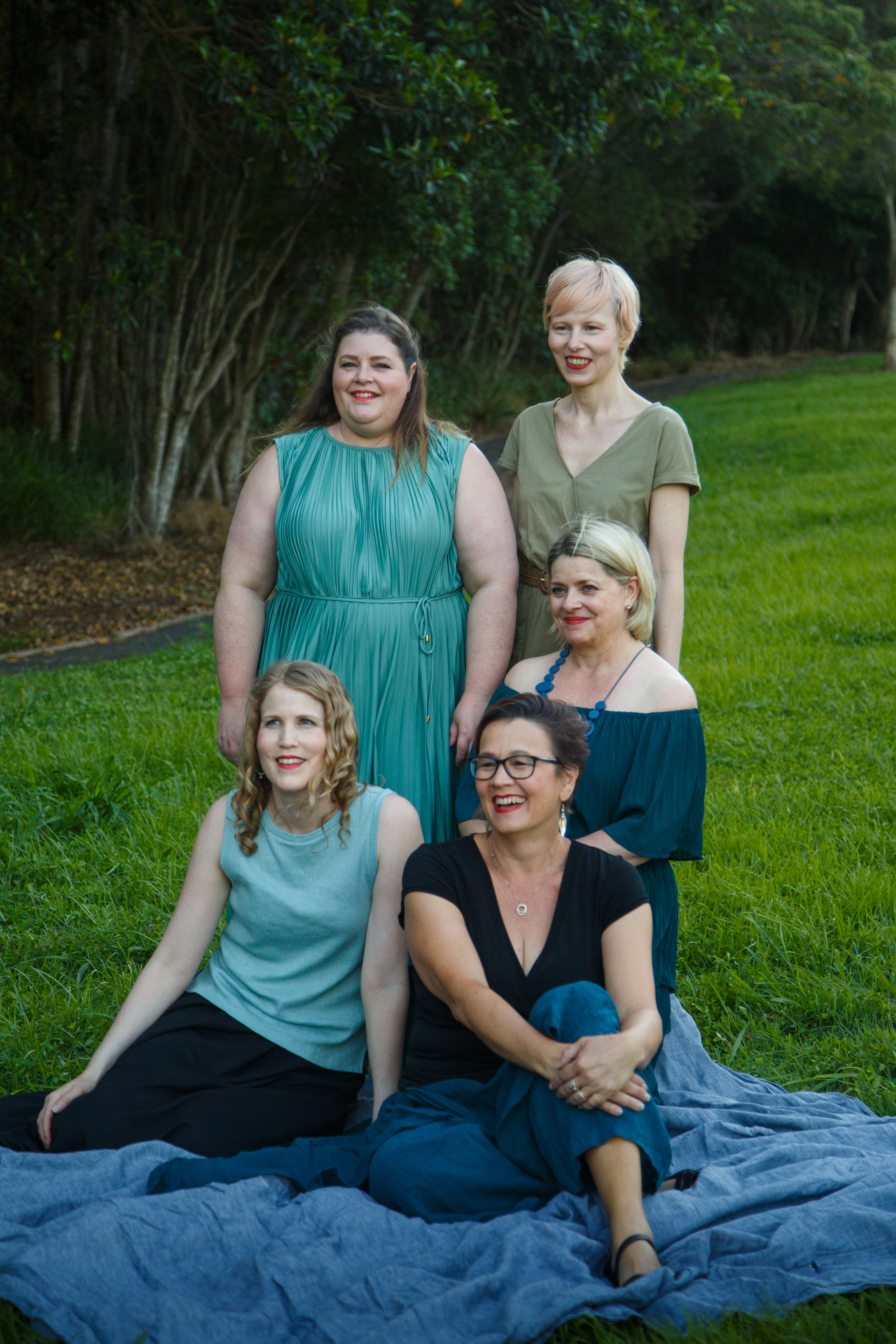 Behind the scenes, filming our video for 'Solstice Carole' in Everton Park
A small group from Blue Sky Harmony brought some festive cheer to an event hosted by Brisbane's Living Heritage Network at Miegunyah House Museum. This unique event was the 'Once Upon a Dickens Christmas Soirée', and we loved performing in such a gorgeous, historic location. Shortly after this performance, we sang in a more relaxed atmosphere, thanks to karaoke night at our old local pub at Nundah. We managed to gather a bit of a fan club, and immediately decided to plan another karaoke night at a member's house to sing in the new year!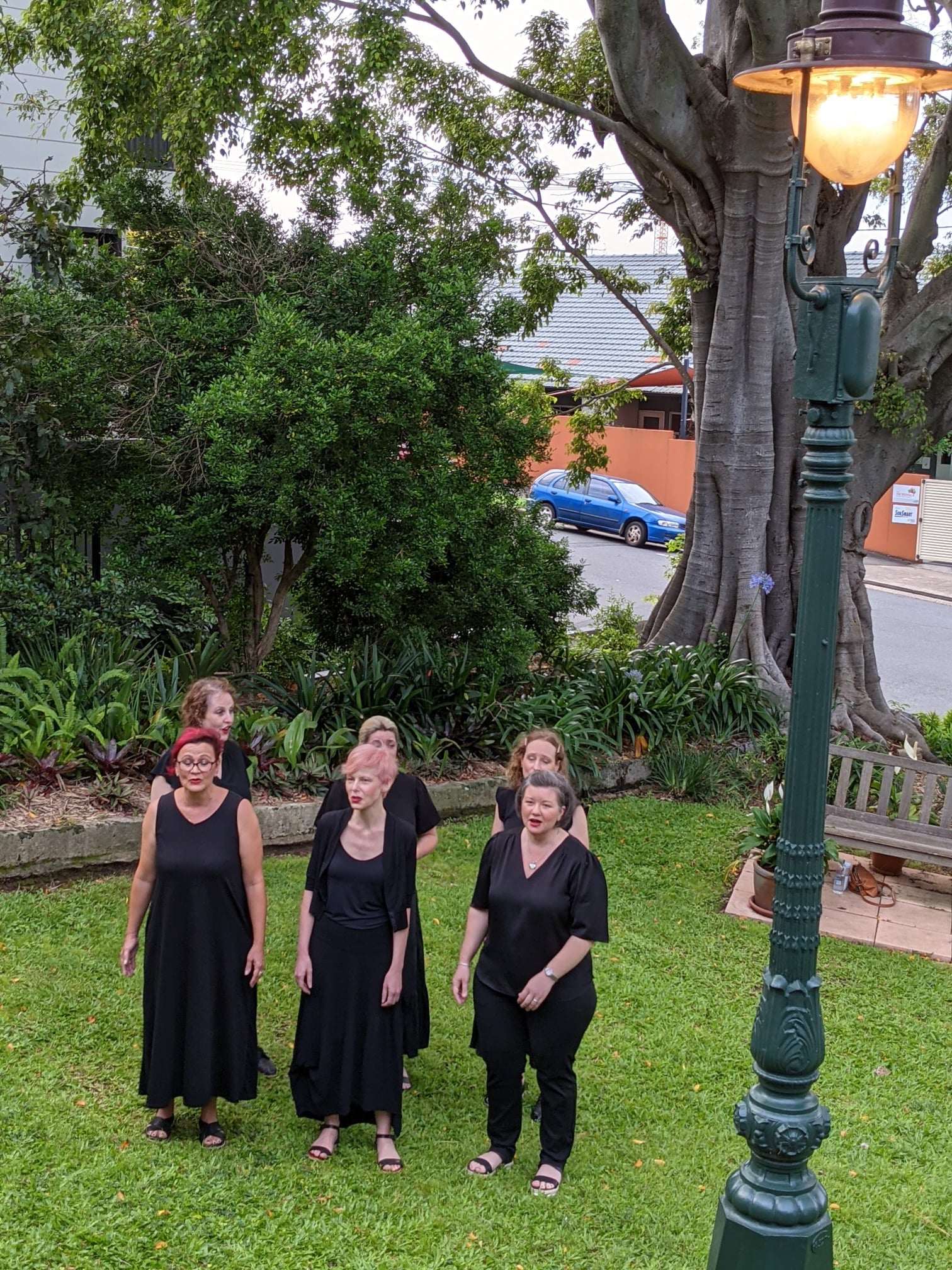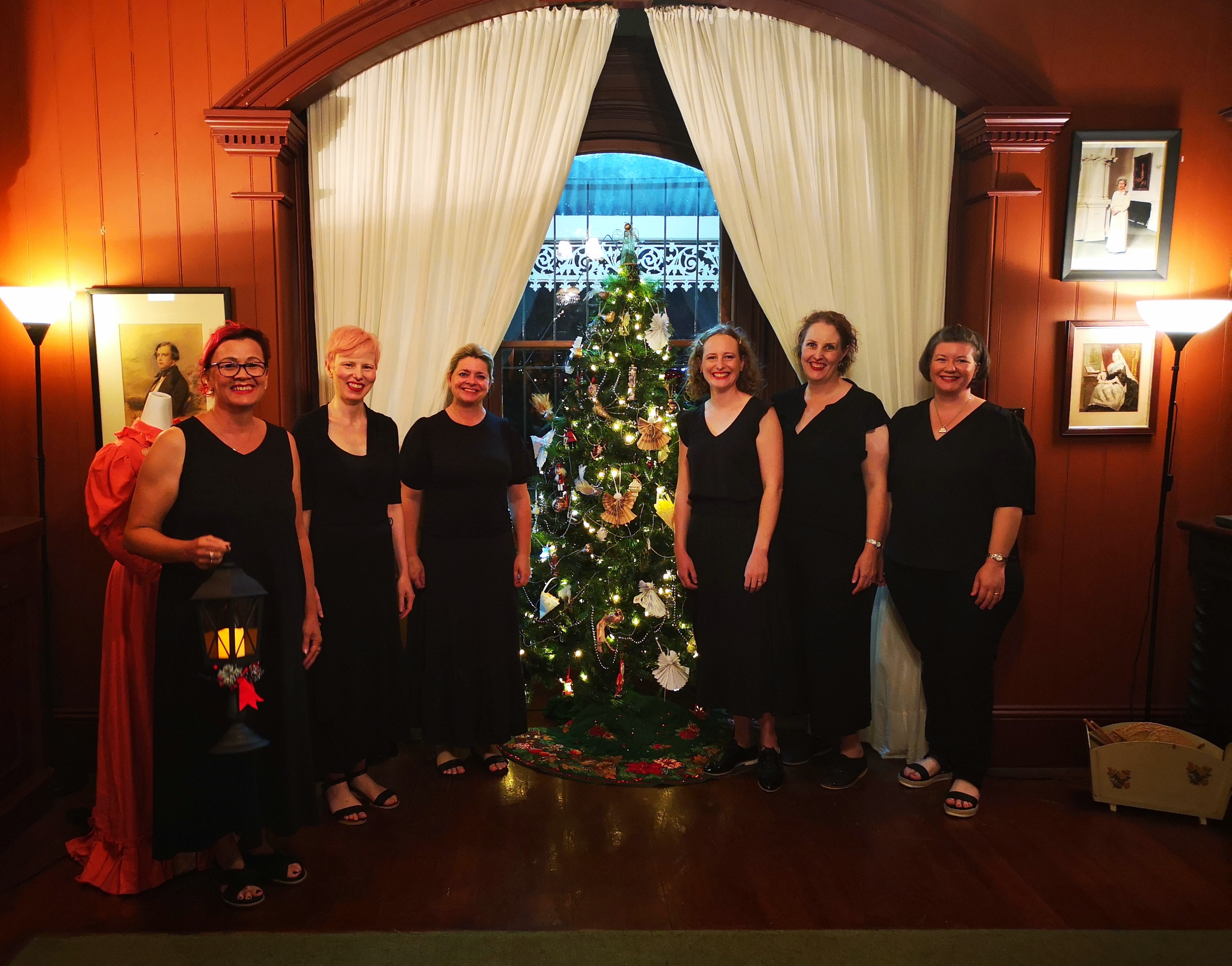 Performing at Miegunyah House Museum for the 'Once Upon a Dickens Christmas Soiree'
At our final rehearsal for the year, we enjoyed watching the Spirit of Song concert, which had been released earlier in the day. We had a good laugh as we relived the filming of our own video submission, and thoroughly enjoyed the other performances by choirs across Queensland. We spotted our friends at Hervey Bay A Cappella Bay Singers, whose song was directed by our own Musical Director, Julie Edwards. They recorded their performance at their recent chorus retreat.

We finished the year on a high by welcoming three new members – first Kerry, and then Pearl and Sharon. Kerry joins our bass section, Pearl is singing tenor and Sharon is our newest baritone. Luckily there is plenty of time for these fab new members to learn our repertoire over the holidays – we can't wait to sing with them in 2022.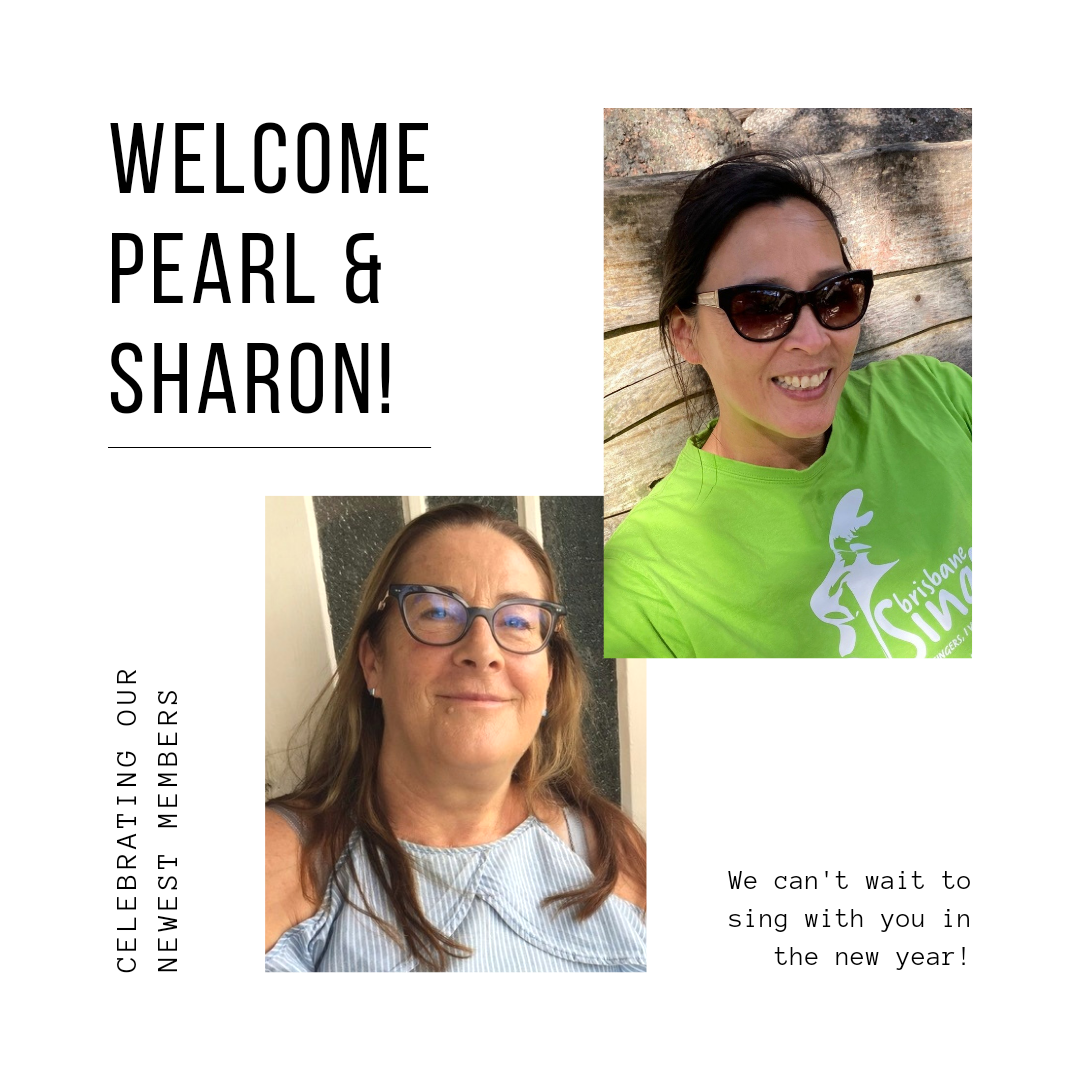 Left: Kerry (pictured centre) joined basses Kat and Jess as a chorus member at our last rehearsal for 2021. Right: Pearl (right) and Sharon (left) sent us some holiday snaps, as they became members shortly after we finished for the year.