Recent Updates from Blue Sky Harmony
Shortly after our chorus 'at home' retreat, we hosted Sequins and Songs - a networking and performance event for barbershoppers and barbershop-lovers in South-East Queensland and surrounds. More than 80 people attended this event, which still operated under COVID-safe venue limits, despite recent changes to regulations. Guests included members of eight choruses from Sweet Adelines Australia and Barbershop Harmony Australia.

Attendees sang, supported local quartets and small groups, caught up with friends and made new connections. We truly enjoyed bringing people together for this event and hearing what our performers had been working on!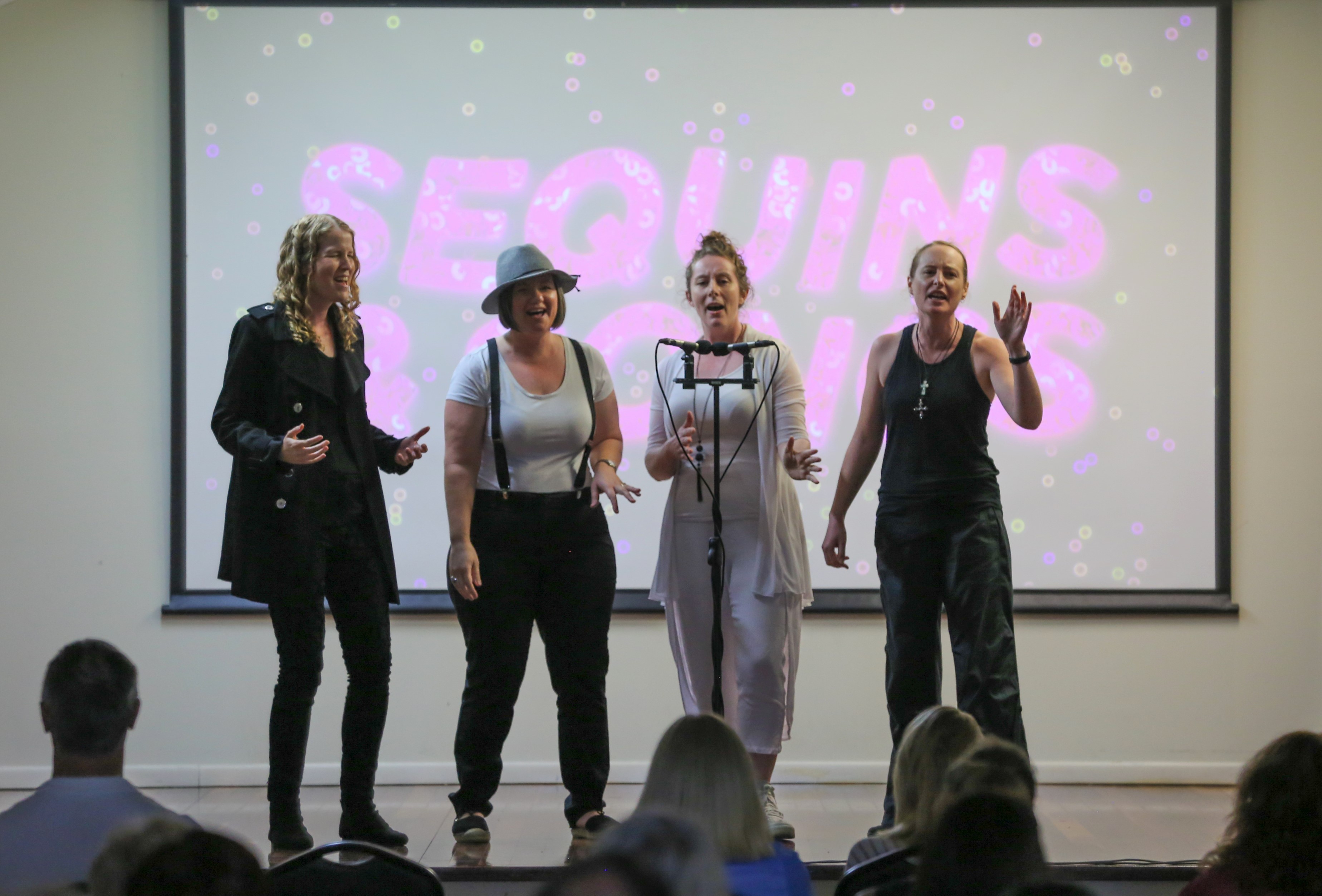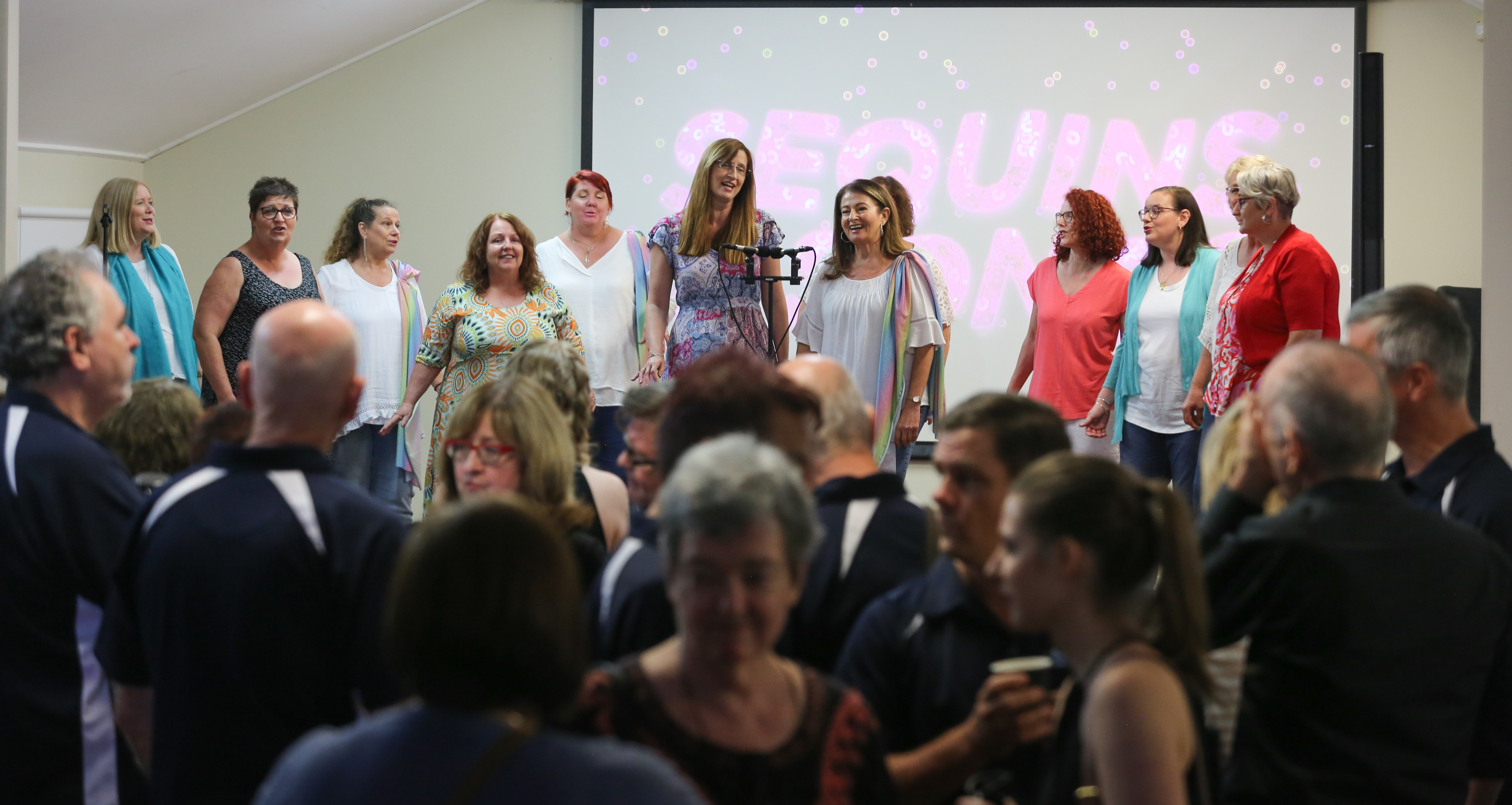 Later in March, we were joined at rehearsal by an all-round talented musician and barbershop star – Alex Morris (in main pic, with chorus members)! Alex visited us from Melbourne to impart his wisdom and fresh ideas for our competition songs, which we are due to submit for judging in May.

We got into the groove with some clicking activities (who knew there were so many ways to click?) and played around with swipes and rhythms. We had such a fun night and appreciate Alex travelling so far to spend time with us! Thanks also to Sweet Adelines Australia for their amazing Regional Education Faculty program, which gives choruses around the country great coaching opportunities like this!

Other highlights of recent weeks have been our celebrations of member achievements. Baritones Mary and Ainslie recently received pins to mark 15 years and 10 years, respectively, as members of Sweet Adelines International! We also presented another baritone – section leader, Kym – with a Blue Sky Harmony tote bag to commemorate one year since joining Sweet Adelines International. And finally, tenor Michelle received a thank-you pin from Sweet Adelines Australia for her services to the organisation in 2021. We love to shine a spotlight on our fabulous members and their achievements – congratulations!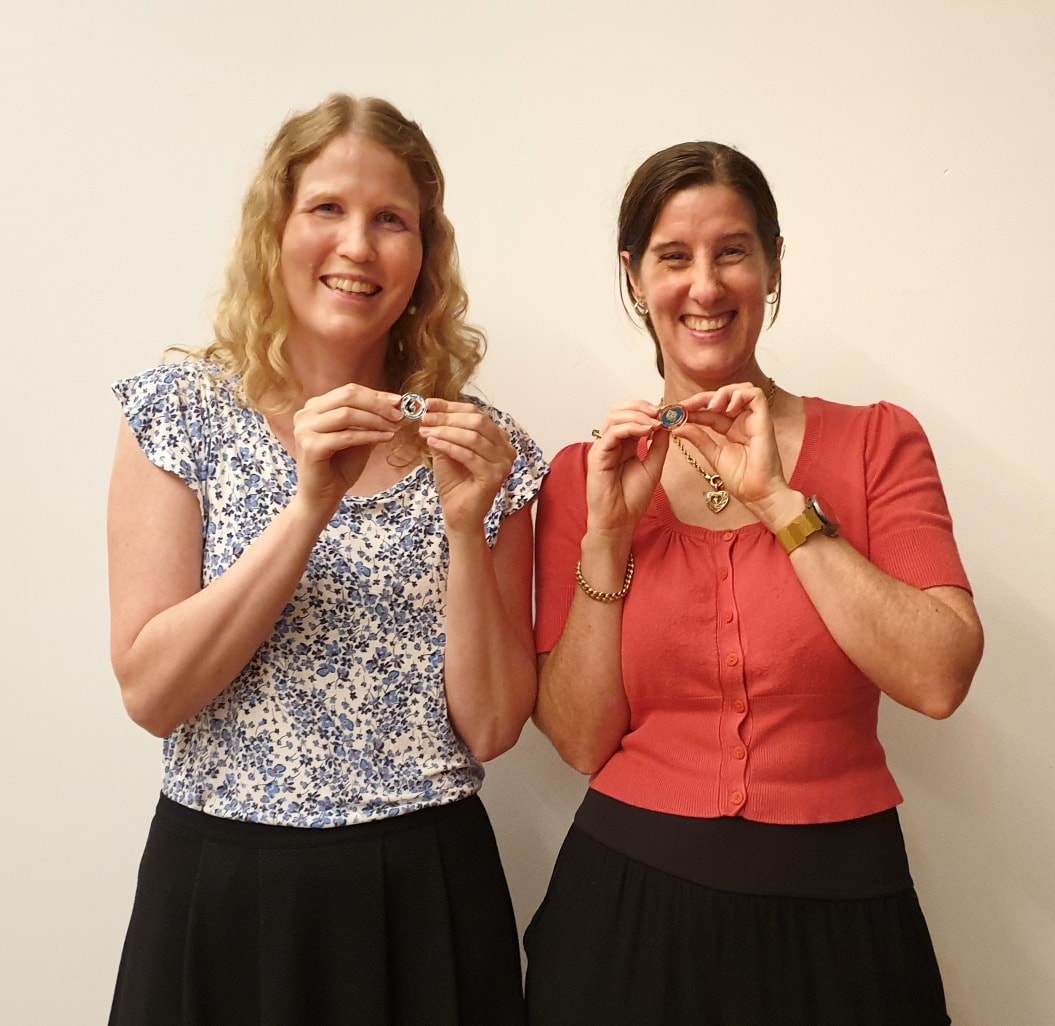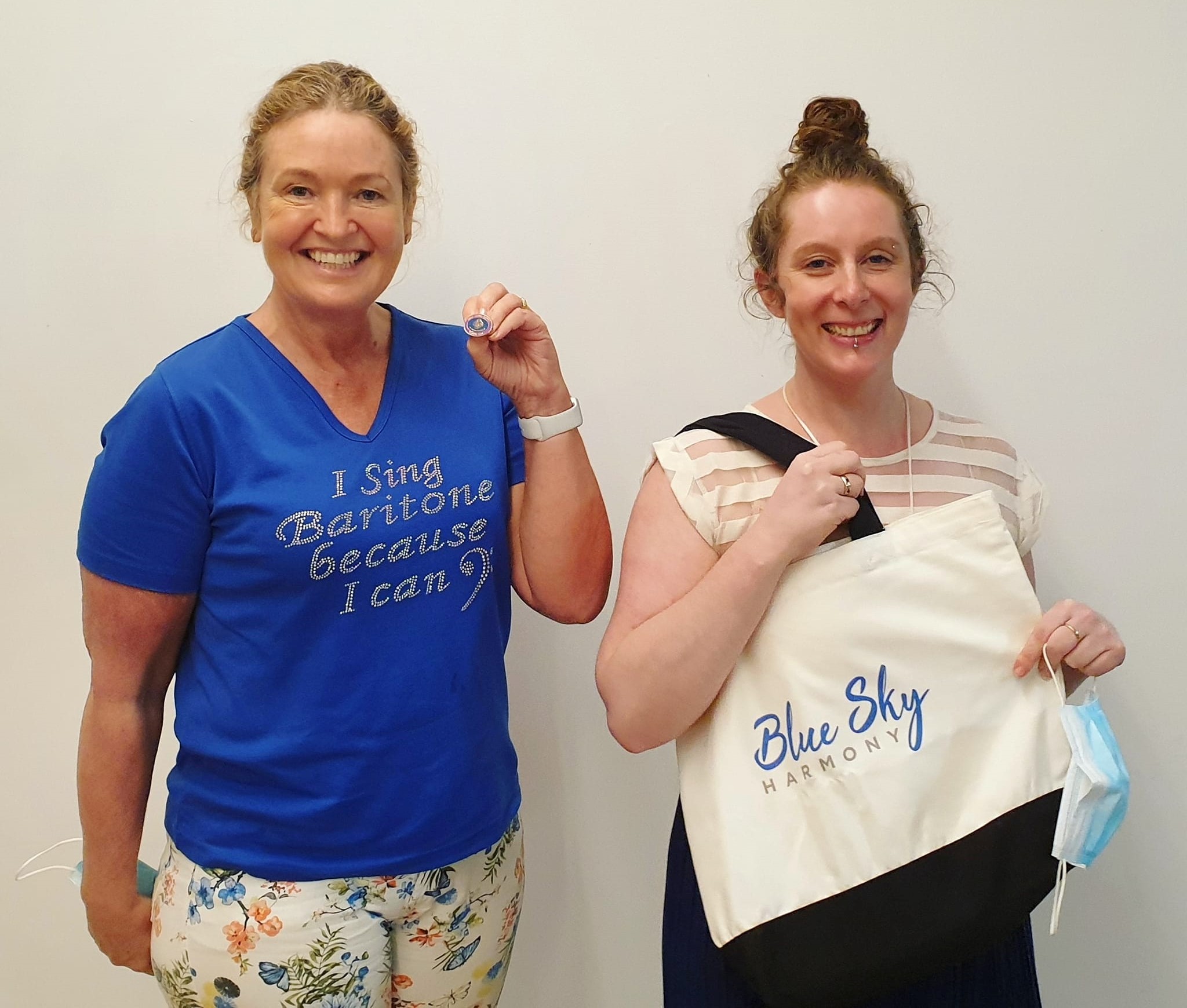 Michelle and Ainslie with their new pins Mary with her 15-year pin and Kym with her new bag!