LoveNotes Quartet in Australia
From 18–20 August, international champion quartet LoveNotes presented a workshop in Sydney for members of Sweet Adelines Australia and other local a cappella singers.

Michelle F and Michelle N travelled to Sydney to take advantage of this fantastic educational and social opportunity, with a much-loved quartet. We're super proud of Michelle F, who was awarded a regional education grant to support her attendance.

After arriving in Sydney on Friday, the Michelles did a bit of sightseeing (in strong winds), then enjoyed a keynote presentation about the LoveNotes Quartet journey from formation until today, complete with some of their repertoire highlights from the last ~20 years. This ranged from the first song they ever sang (the Mickey Mouse theme song) through to early classics like Mr Sandman and some of their most-requested repertoire, including Phantom of the Opera Medley.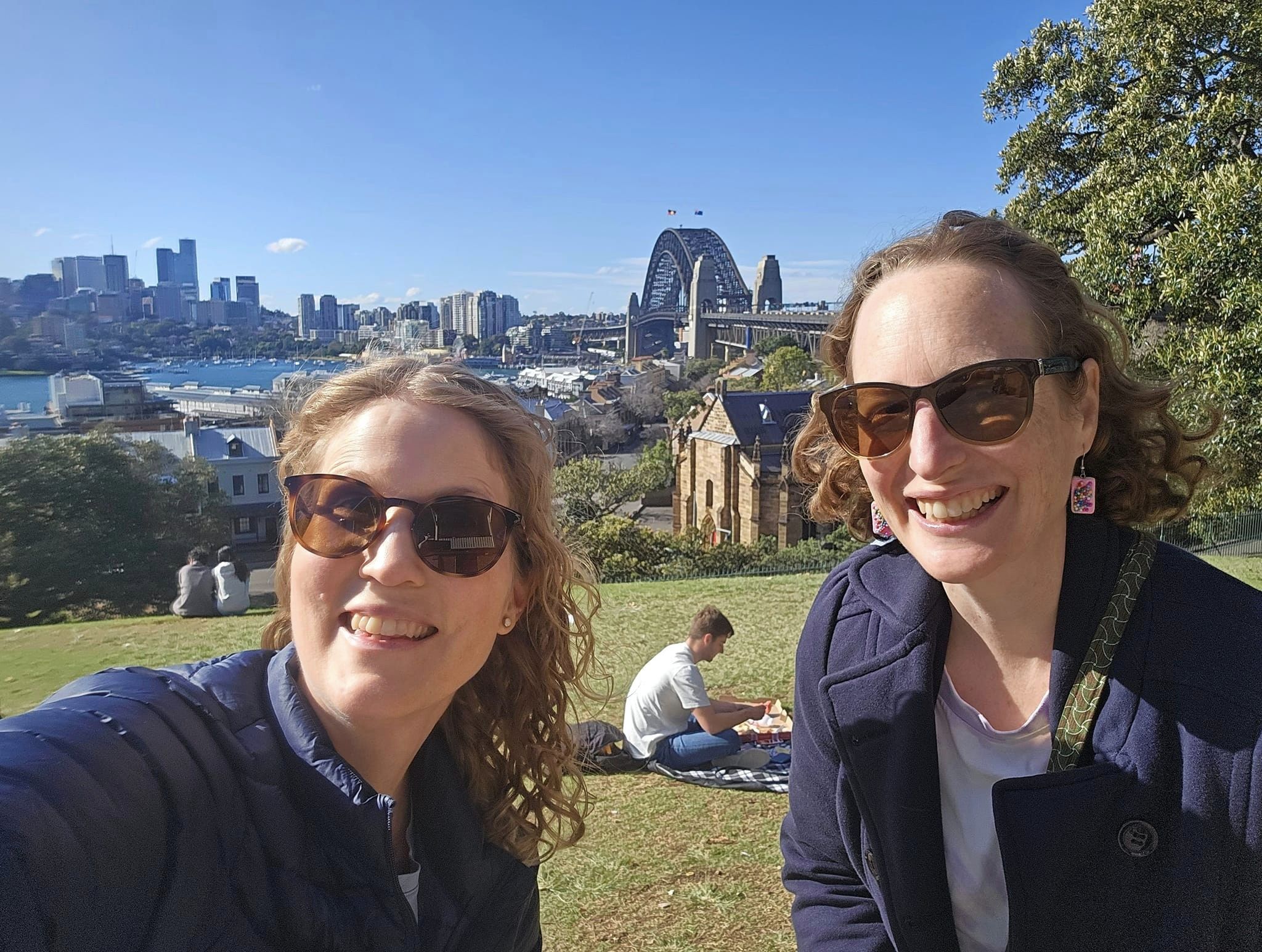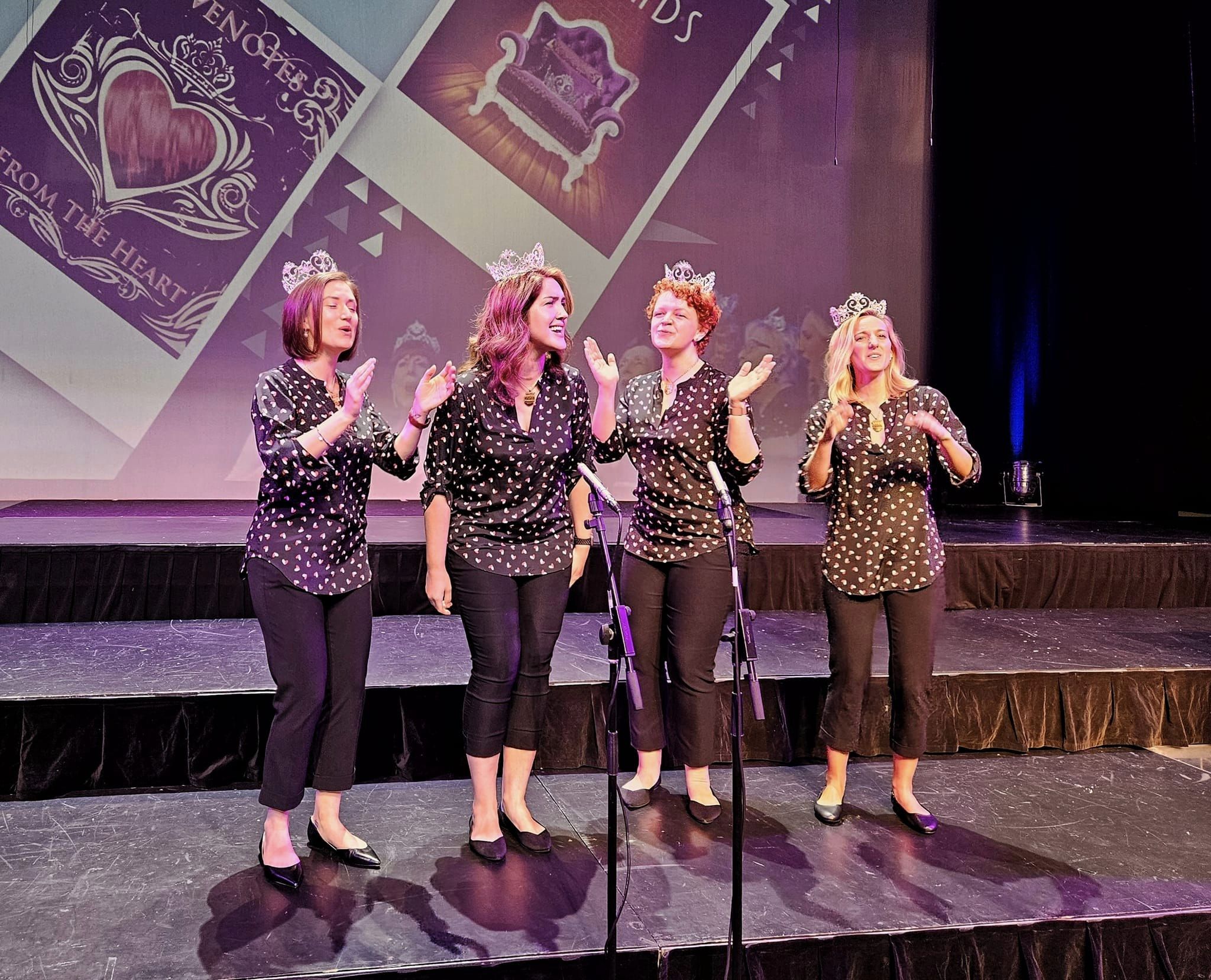 Left: Michelle N and Michelle F enjoy the views of the harbour. Right: LoveNotes Quartet performing during their keynote

Saturday and Sunday were packed with classes (vocal health physiology, performing the whole package, rehearsal techniques, master part class, performance anxiety and more), plus individual vocal training and quartet coaching. Michelle N was one of the recipients of a one-on-one voice session (although in front of an audience) with LoveNotes tenor Brittany and bass Stephanie.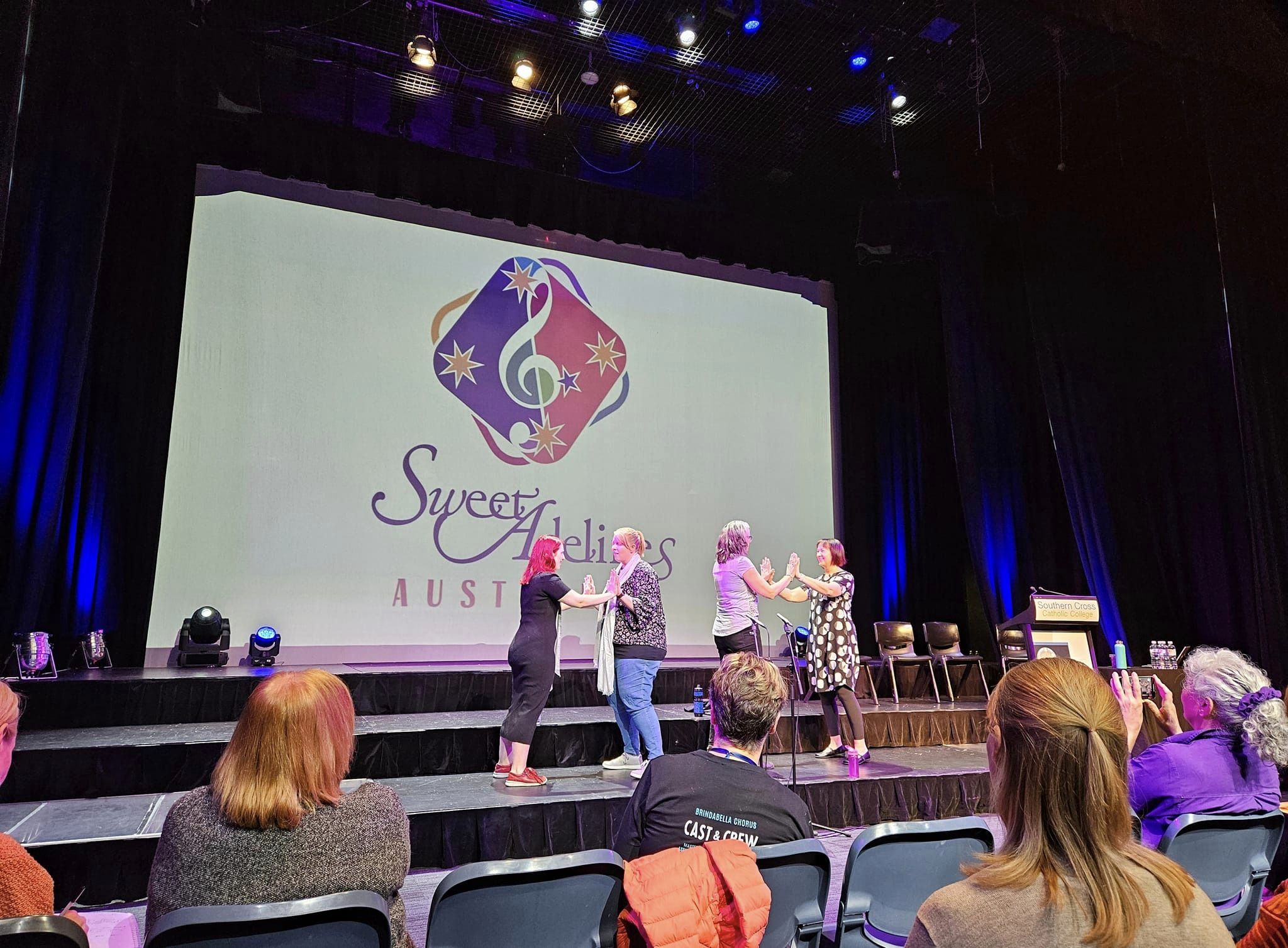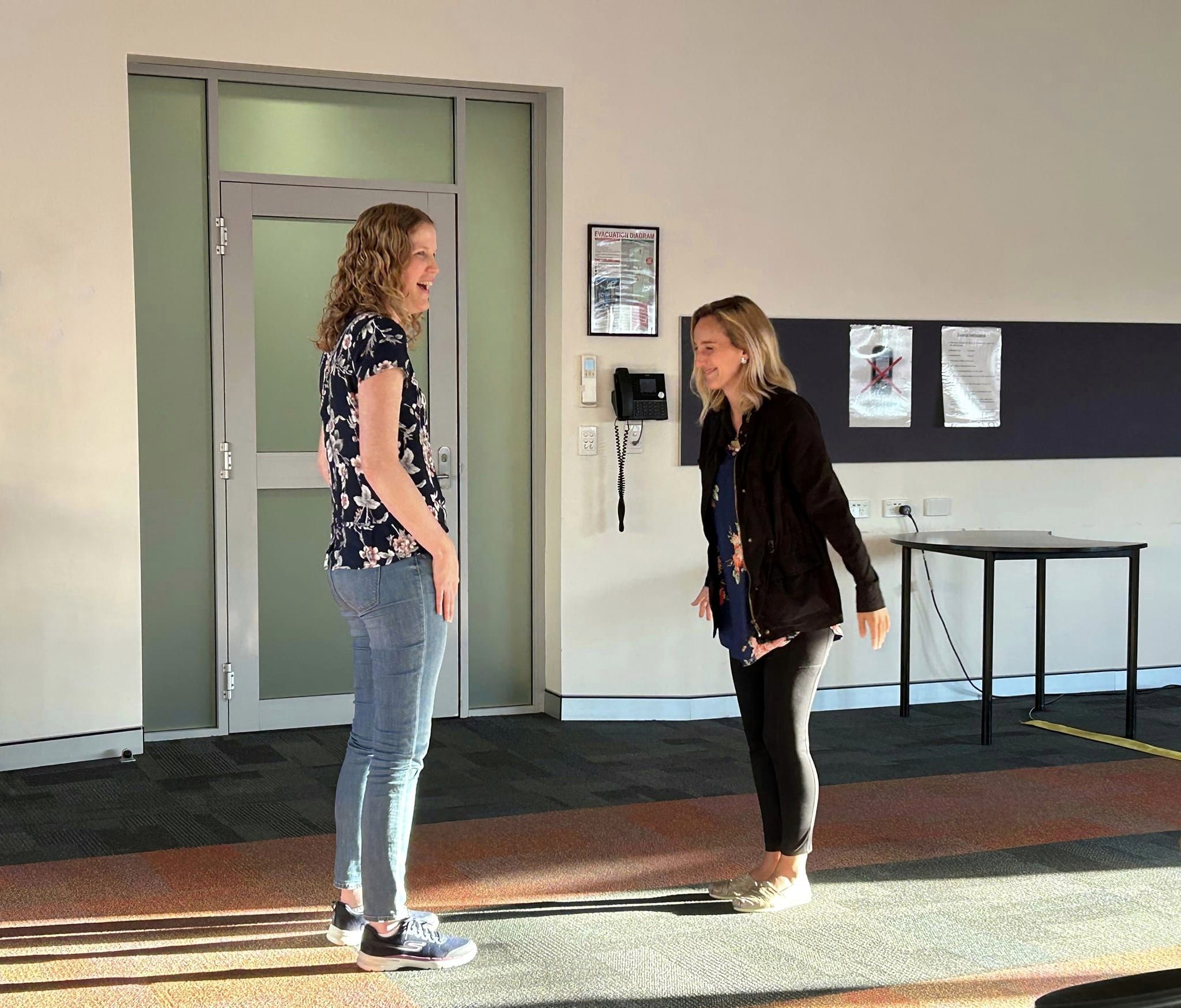 Left: Canberra-based quartet 'Spare Keys' in an open coaching session. RIght: Michelle N does an eyebrow movement exercise with LoveNotes tenor Brittany - hilarious!

On the Saturday night, LoveNotes featured in an amazing concert (MC'd by Michelle N), which also included beautiful performances by Sydney choruses Endeavour Harmony Chorus, Circular Keys Chorus and Vox Canvas. All award-winners at the national level. Then after the show, there was much merriment at a local pub!

Thank you to Sweet Adelines Australia for organising this fantastic educational event! We look forward to hearing some of the highlights from the Michelles over the coming weeks.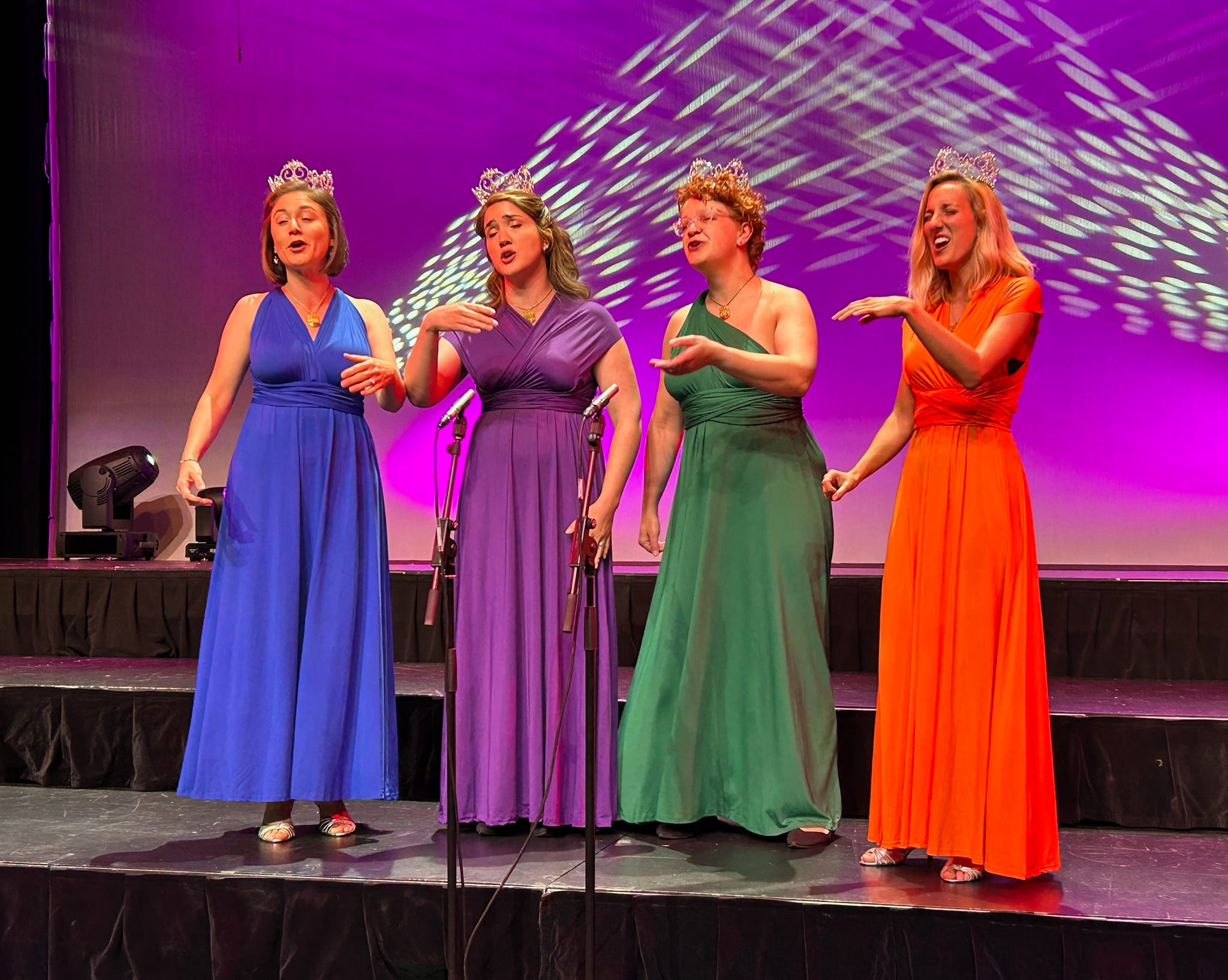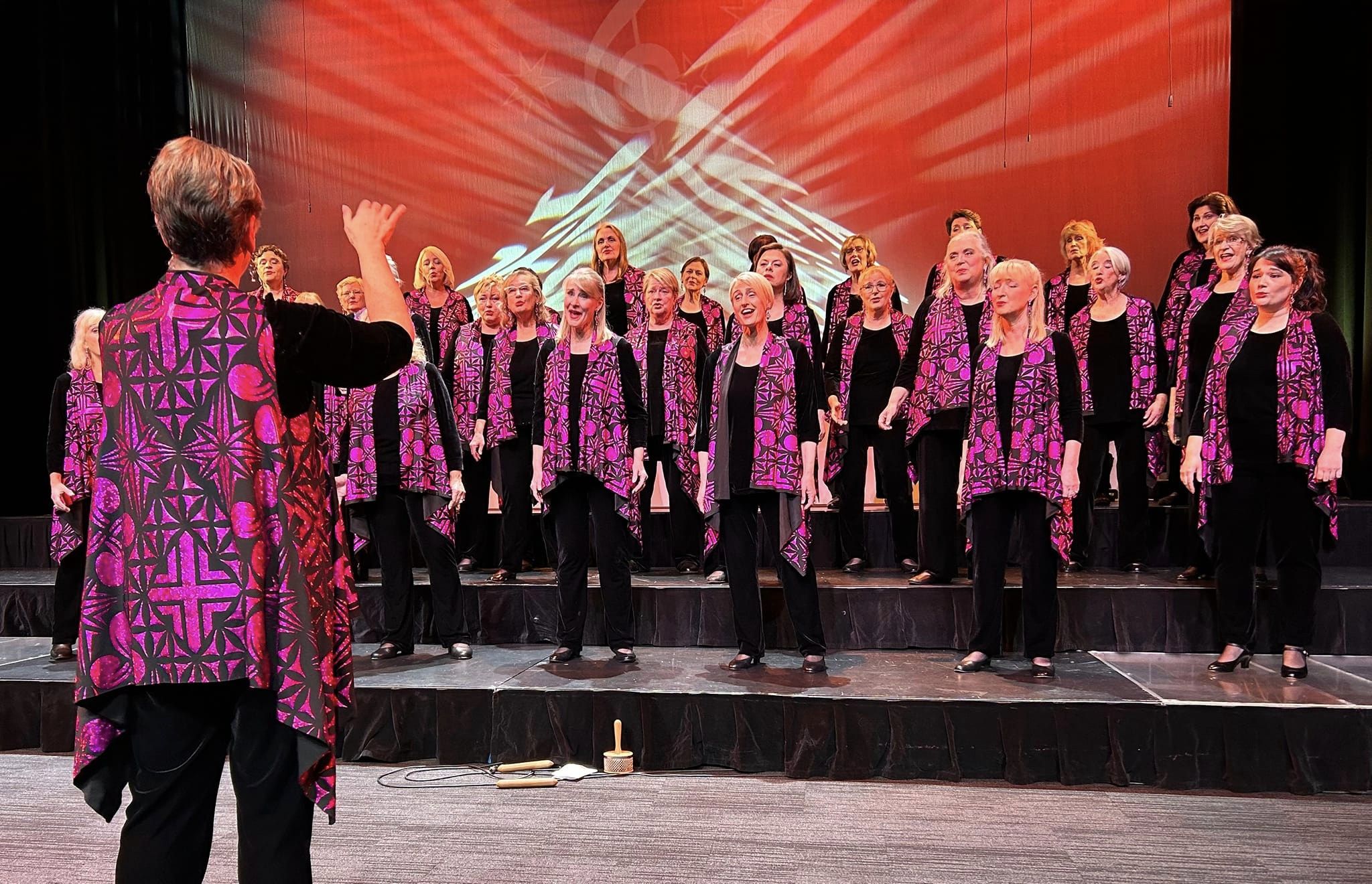 Left: LoveNotes were incredible at the Saturday night show. Right: Endeavour Harmony Chorus performing in the show.