Description:
We are opening our rehearsal on Wednesday 31 January to connect with people who love to sing. Come along to see what we do and find out if we're the singing ensemble you've been searching for!

The night will involve warm-ups, which you're welcome to participate in, and then you will have the opportunity to see how we rehearse, hear some of our repertoire, and pick up some great tips on vocal production along the way! Our rehearsal runs from 7pm to around 9.30pm, but you're free to leave earlier if you can only come for part of the night.

If you're interested in learning more about the audition process after experiencing a Blue Sky Harmony rehearsal, we will provide you with all the details.

We'd love to see you there, so please REGISTER HERE if you plan to come along.


About Blue Sky Harmony

We formed in 2019 as a modern a cappella group with a focus on performance and education. We're not a regular choir - we sing contemporary music in four-part harmony, incorporate physical expression into our songs, and we are always honing our skills. We receive coaching from experts several times a year, and love to share our music with the community.

Our arrangments suit all vocal ranges, so if you have a voice that is too low for a standard choral alto part, our bass section will make you feel right at home! If you love those high notes, we also have a part that's perfect for you - plus melody and harmony parts in the mid-ranges. There really is something for every singer!

Whether you're someone who hasn't sung in years, or you're already in a choir but are looking for the next step, come check us out at this event! Blue Sky Harmony is open-minded and inclusive of people from all walks of life. Register for this free event today via the link above - we can't wait to meet you!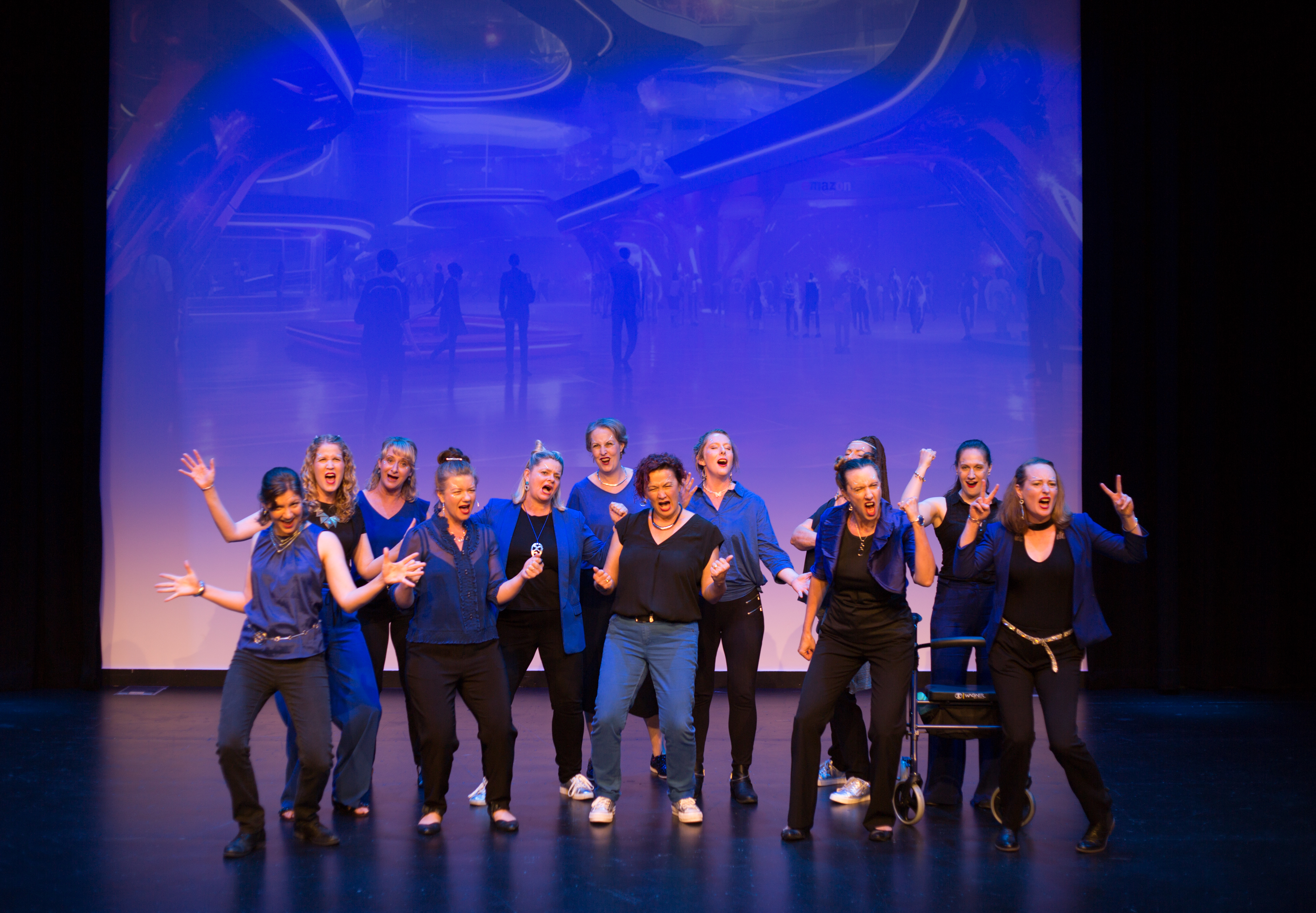 Blue Sky Harmony performing as a guest act in a themed show in November 2023